About forty percent of the world's countries are struggling with inflation rates of more than ten percent. In 2022, many people are struggling to cover the rising cost of living, and this number is expected to continue to rise between 2023 and 2030. Although inflation rates in some regions remain low compared to other countries, they are still too high. 
Saving On The Cost Of Living Is Difficult
Due to the high cost of living, many people are looking for ways to earn extra income. They take part-time jobs, sell items they keep in their garages, or try to invest their remaining funds in the financial markets. So, are there ways to accumulate cryptocurrency without spending a lot of money or spending any money at all? Let's look for answers to these questions together. 
Airdrops
Airdrops are a great way to invest in cryptocurrencies without buying them. Airdrops of cryptocurrencies are a method of announcing the launch of new initiatives. New tokens are usually sent in small quantities to active addresses within a community. For example, in the last Blur airdrop, 360 million BLUR tokens were distributed to active NFT investors on the platform.
In other cases, the airdrop is announced in advance so that users can make the necessary transactions to receive the tokens. During bull markets, the value of these airdrops can exceed hundreds of dollars. At its peak, a typical Uniswap airdrop was worth $12,000!
Airdrops are, of course, a great way to get free tokens. However, there are some scammers trying to get their hands on your valuable Bitcoins, so be careful. If you are interested in a certain protocol, they might offer you an airdrop, but this is a trick to get your money. Be careful when investing in new, unregulated projects/tokens!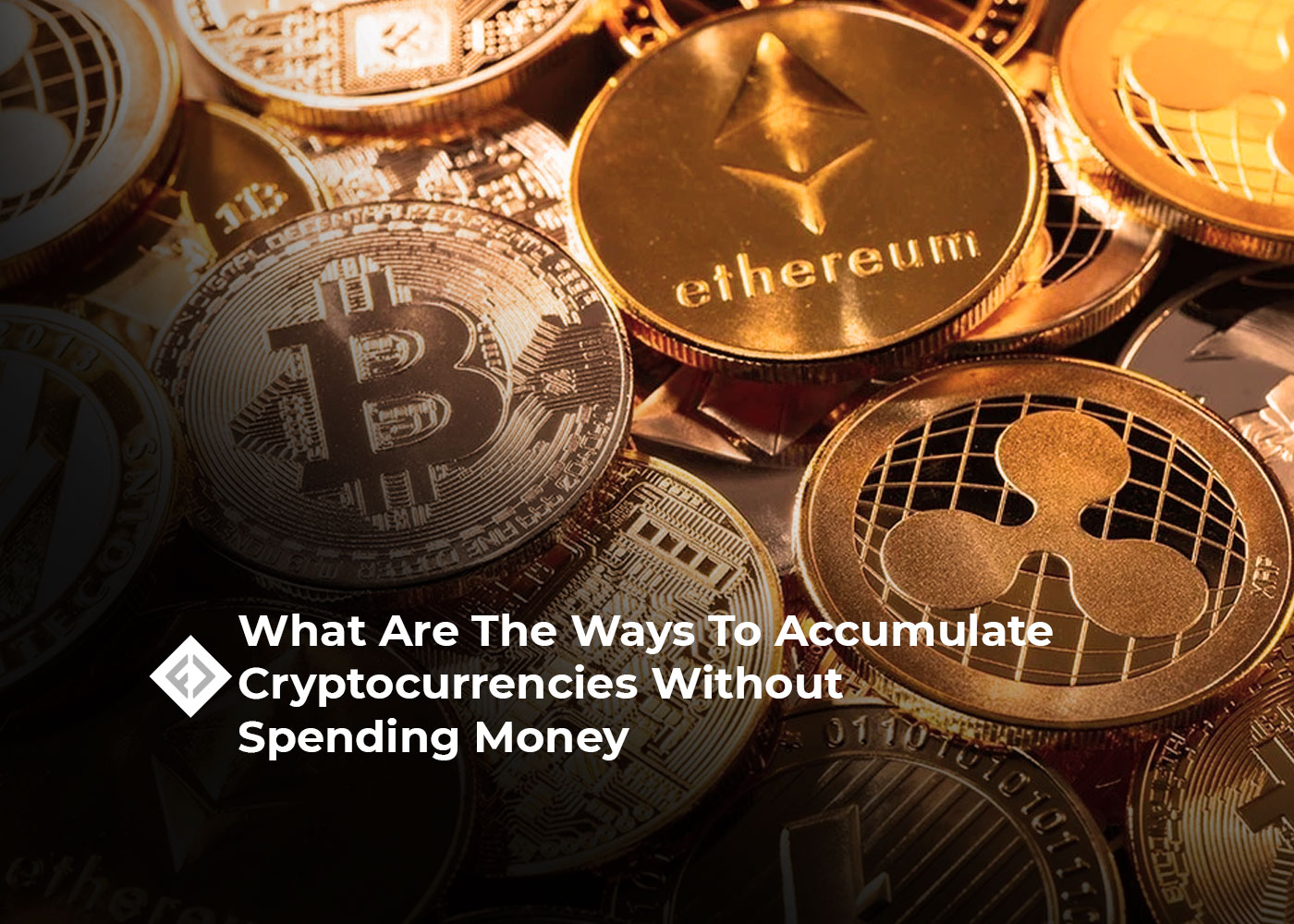 Free Coin Distribution Networks
There are other free offers in the NFT space. Some projects offer free coins or NFTs as a form of advertising. Like Airdrops, this can be an effective way to build an NFT portfolio. Instead, users can try to acquire these NFTs to sell to other traders for ETH or USDT. Free non-fungible tokens can be a great way to invest in cryptocurrencies without buying anything.
Cryptocurrencies Mining
Running a mining operation is one of the most common alternatives to buying bitcoin. While bitcoin mining equipment is quite expensive, many alternative cryptocurrencies can be mined with a regular laptop. Mining involves adding blocks to the blockchain, which incurs transaction fees. Your laptop's processing power is used to manage the blockchain and perform transactions.
Allow your laptop to mine cryptocurrencies when you are not using it and expect a reward. Remember that mining has a very important caveat: It can consume a lot of power, so measure power consumption against mining revenue to determine if it's worth it.
Cryptocurrencies Project
Investing time in cryptocurrencies is one of the most fruitful – but sometimes underrated – strategies. Many startups actively seek help with marketing, programming, and management. If you have expertise in a key area, there will undoubtedly be a project looking for someone with your qualifications.
Fees may not be as cheap as they were during the bull market, but they will undoubtedly rise as the candles turn green. Being active on crypto Twitter will undoubtedly increase your chances of finding a crypto-related job, but LinkedIn is also becoming more important.
Offer Separate Cryptocurrencies Related Services
Offering services requires a certain time commitment. Most crypto companies don't just work on a single project, but actively look for people to take on a few small tasks here and there. Examples include writing copy, designing logos, and monitoring social media presence.
Profit From the Coins You Already Own
If you build your portfolio using one or more of the above strategies, you can add an additional free growth tier. Tokens can be used to earn additional rewards. There are currently a large number of tokens available.
You may be interested in: Testnet Goerli Ether Surges to $1.60 as Traders Capitalize on Developer-Focused Opportunity