There are two types of wallets where cryptocurrency investors can store their assets. These are called cold wallet and hot wallets, respectively. Before we turn to the frequently discussed topic of cold wallets, it is important to define hot wallets. Hot wallets are wallets that require an Internet connection and can be accessed through various mobile authentication applications. Hot wallets that run on Bitcoin exchanges or platforms are vulnerable to internet-based attacks. However, they work incredibly fast and make bitcoin trading much easier.
What is a Cold Wallet?
Cold wallets are not connected to the internet, offer more security and are protected from internet-based threats. In other words, no internet connection is required to use these wallets.
Cold wallets can only be accessed by the owner of the wallet. Each cold wallet can only be accessed with the owner's unique account key. Cold wallets offer more security than hot wallets. However, they are generally preferred for long-term asset protection because they are less convenient. Generally, regularly traded assets are kept in hot wallets, wallets are changed as needed, and long-term investments are kept in cold wallets.
How to Get a Cold Wallets?
One of the most studied topics is getting a cold wallet that does not require an online connection. Cold wallets allow ordinary cryptocurrency investors to keep their assets in a more secure environment and are operated with a personalized account key. For this reason, the account key obtained when purchasing a wallet should not be shared with anyone and should be kept in a safe place. Otherwise, an outsider can access the money in the cold wallet.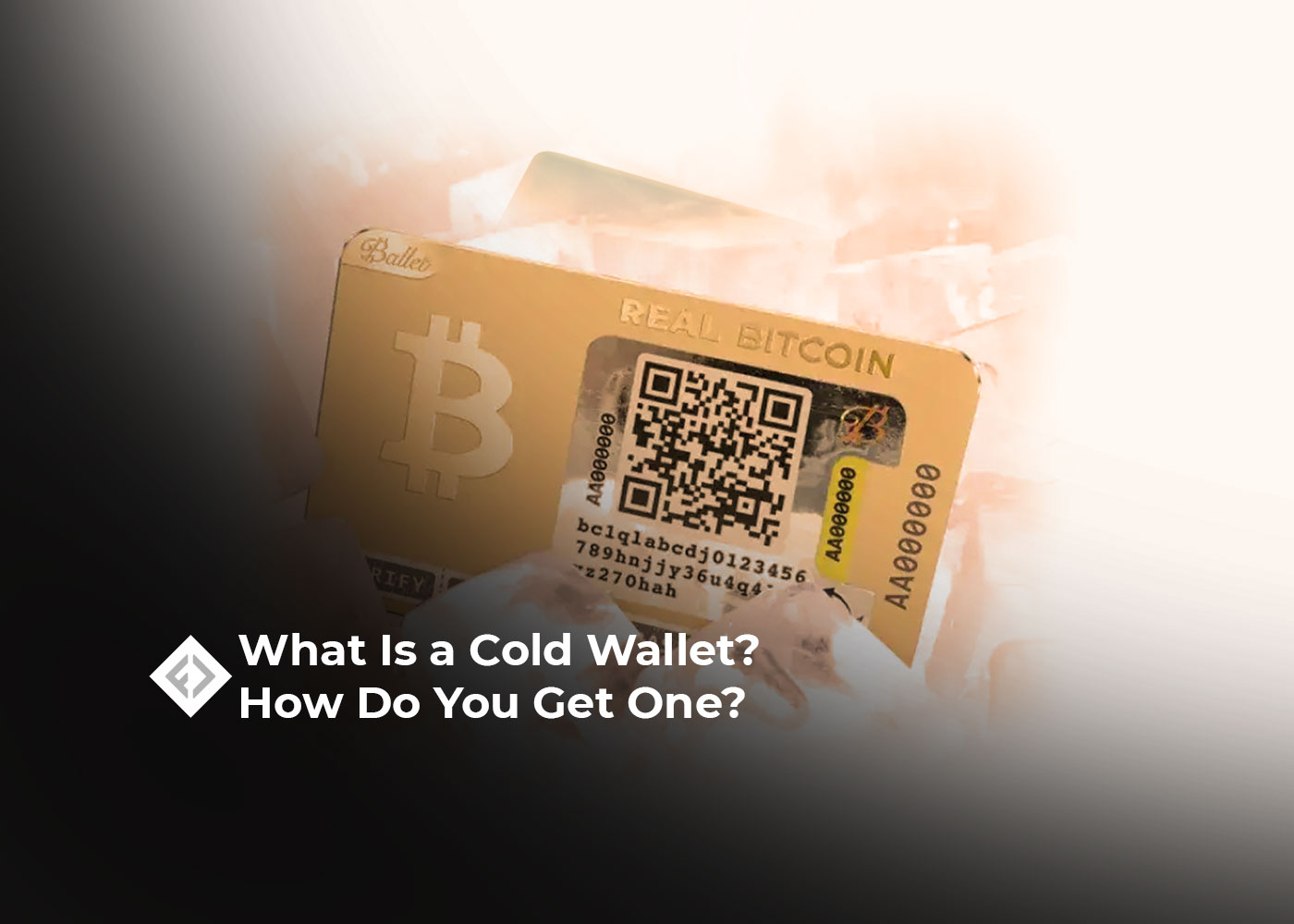 There are two types of cold wallets: paper wallets and hardware wallets. So the answer to the question of how to buy a cold wallet depends on which type of wallet you prefer.
Paper wallets can be created online and downloaded or printed for later use. Paper wallets encode the crypto address and private key as QR codes. These codes can then be used to transfer funds between cold wallets on Binance. This approach can retrieve funds from the exchange and stored in the wallet. With Paper Wallets, which have no additional features, the key is controlled by the owner and no internet connection is required for storage.
Hardware Wallet: Hardware wallets have become increasingly popular in recent years. They are often used to store large amounts of money over a long period of time. Many hardware wallets protect the device with a PIN code and include a recovery key in case the PIN is lost. Hardware wallets, often referred to as hardware, protect assets regardless of threats from the Internet. The owner of the wallet does not have to do anything. Hardware wallets are therefore considered the most secure bitcoin wallets.
How to Use a Cold Wallet?
Due to various security concerns, the question of how to use a cold wallet is being explored more and more every day. Using paper or hardware wallets makes it possible to keep cryptocurrencies safe and away from online threats.
The paper wallet option is available everywhere, including various cryptocurrency exchanges. At this point, it is important to understand how to create a cold paper wallet. Since the creation of paper wallets is usually done on online platforms, it is possible to avoid cyberattacks. A personal wallet can be created, printed and stored using special tools provided by wallet creation platforms. At this point, the information in the wallet should not be shared with anyone and should be kept secure. Since paper wallets have limited utility, such as when the entire balance must be transferred at once, their use is not recommended. After the wallet balance is partially emptied, the remaining amount is transferred to an exchange address generated by the Bitcoin system. The balance may be lost if this address is not verified and set.
You may be interested in: What Are Smart Contracts? Exploring the Revolutionary World of Blockchain Technology