This article will cover the special features of the WNT coin and provide a technical analysis of the currency on CoinMarketCap.com. Information will be provided on how and where you can buy WNT coins . Our technical analysis will be based on weekly candlestick charts . Investors will be able to use our weekly assessments, where they will have the opportunity to manage their portfolios according to opportunities And risks .
What is Wicrypt (WNT) coin?
       Wicrypt (WNT) is a cryptocurrency token that powers a decentralized Wi-Fi sharing platform called Wicrypt network . It allows users to share their unused Wi-Fi bandwidth with other users in exchange for WNT tokens .
      By using this platform, individuals who have excess data can earn WNT tokens by sharing their internet connection with others on the network . This creates an affordable and secure opportunity for people without access to reliable internet connections through peer-to-peer transactions facilitated via blockchain technology .
      The use of WNT tokens within the platform offers several advantages such as enhanced security and transparency while also enabling faster and more efficient transactions between parties involved in the ecosystem .
      Overall Wicrypt aims at providing an innovative solution towards improving global connectivity leveraging unique features of blockchain technology like decentralization, security , transparency combined with P2P transactional model creating new opportunities beyond traditional centralized internet service providers or mobile networks for individuals seeking greater control over their internet usage/accessibility needs .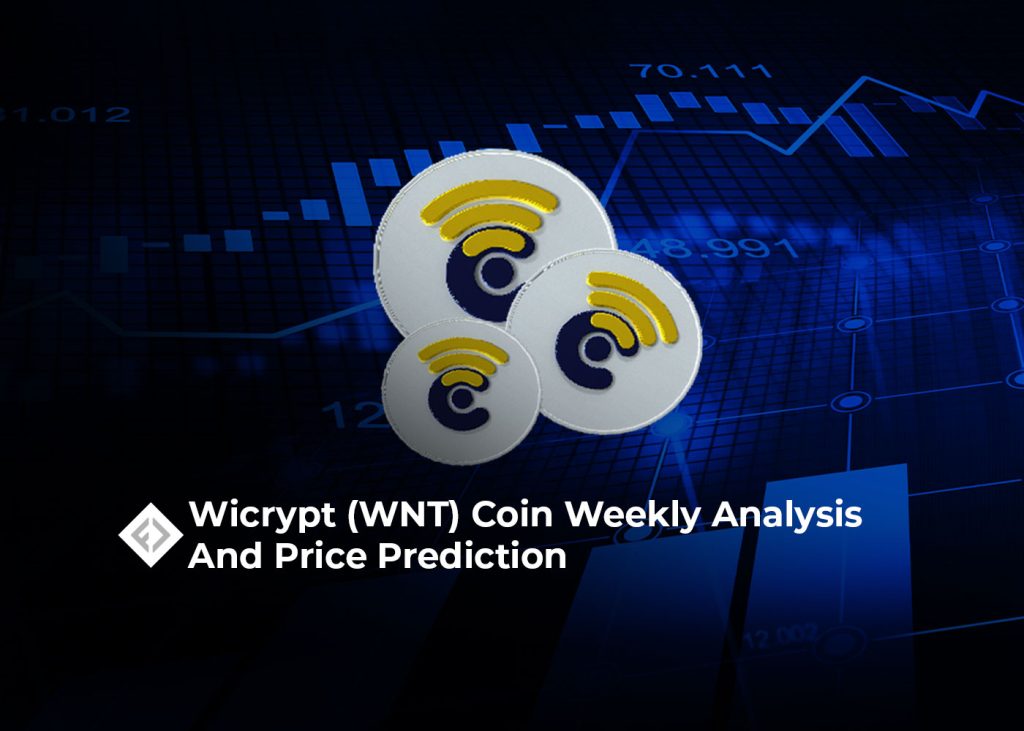 Factors Influencing Wicrypt (WNT) Price   
      Several factors can influence the price of Wicrypt (WNT) cryptocurrency token. These include:
Adoption and User Activity : The number of users actively using the Wicrypt network may impact demand for WNT tokens, with higher user activity indicating a higher demand that could drive up its value .
Network Security: As with any blockchain-based project, platform security is critical since it affects trust in the system among investors and users .
Overall Sentiment towards Cryptocurrencies : Investor sentiments towards cryptocurrencies could affect investor behavior leading to increased or decreased demand for WNT tokens .
Technological Advancements/Upgrades: Upgrades made over time such as improvements to blockchain infrastructure can positively impact its value while boosting investor confidence that leads to greater adoption rates .
      Market Conditions & Economic Events – Global economic events like inflation rates or interest rate changes could indirectly influence crypto prices including those of WNT if they prompt investors seeking alternatives like decentralized finance options through projects like the Wicrypt network thus increasing their demand .
      In summary these factors all play a crucial role in shaping market trends around cryptographic assets providing valuable insights into pricing movements beyond traditional financial markets where external macroeconomic indicators often dominate perceptions regarding asset valuation movements
 Wicrypt (WNT) Coin Technical Analysis
      WNT coin, which saw the level of $ 0.5 in April 2022, entered a downward trend from its peak and fell to the lowest level of $ 0.02 in June 2023, that is, last week. and With the increase in Volume, the horizontal distance and downtrend resistance point is $0.04 and the next resistance point is $0.24.
       The following post does not provide any particular suggestions or investment advice . Prior to reaching a conclusion , readers should conduct their research, as every trading and investment decision carries inherent risks .