The World Blockchain Summit is the home of world Web3 groups and specialists aimed at fostering development, cooperation, and acceptance of the space's most recent new innovations. This is the world's largest summit series dedicated solely to the expansion of the ecosystem and the acceptance of blockchain, crypto, metaverse, and Web3 solutions, bringing together entrepreneurs, developers, investors, enterprise buyers, regulators, media, and influencers. WBS has been held in over ten countries, attracting over 30,000 people.
You will get the opportunity to meet with institutional investors, family offices, hedge funds, asset allocators, and angel investors, as well as world-renowned industry experts at WBS. You may attend interesting workshops led by some of the most brilliant people in the blockchain and crypto sectors. Presentations, use-case studies, and instructional sessions are all part of the show.
What Is Worl Blockchain Summit?
Dubai has pioneered numerous groundbreaking blockchain initiatives, investigating novel use cases across a variety of industries ranging from infrastructure and health care to city services and education. The World Blockchain Summit is a venue for Web3 community networking, thought leadership, and deal flow, with a selected program covering current market trends and problems.
The World Blockchain Summit (WBS) is the world's longest-running blockchain, crypto, and Web3 summit series. Since its beginning in 2017, the summit has held over 20 editions in 11 countries, with the goal of creating the greatest networking and deal flow ecosystem in the Web3 environment.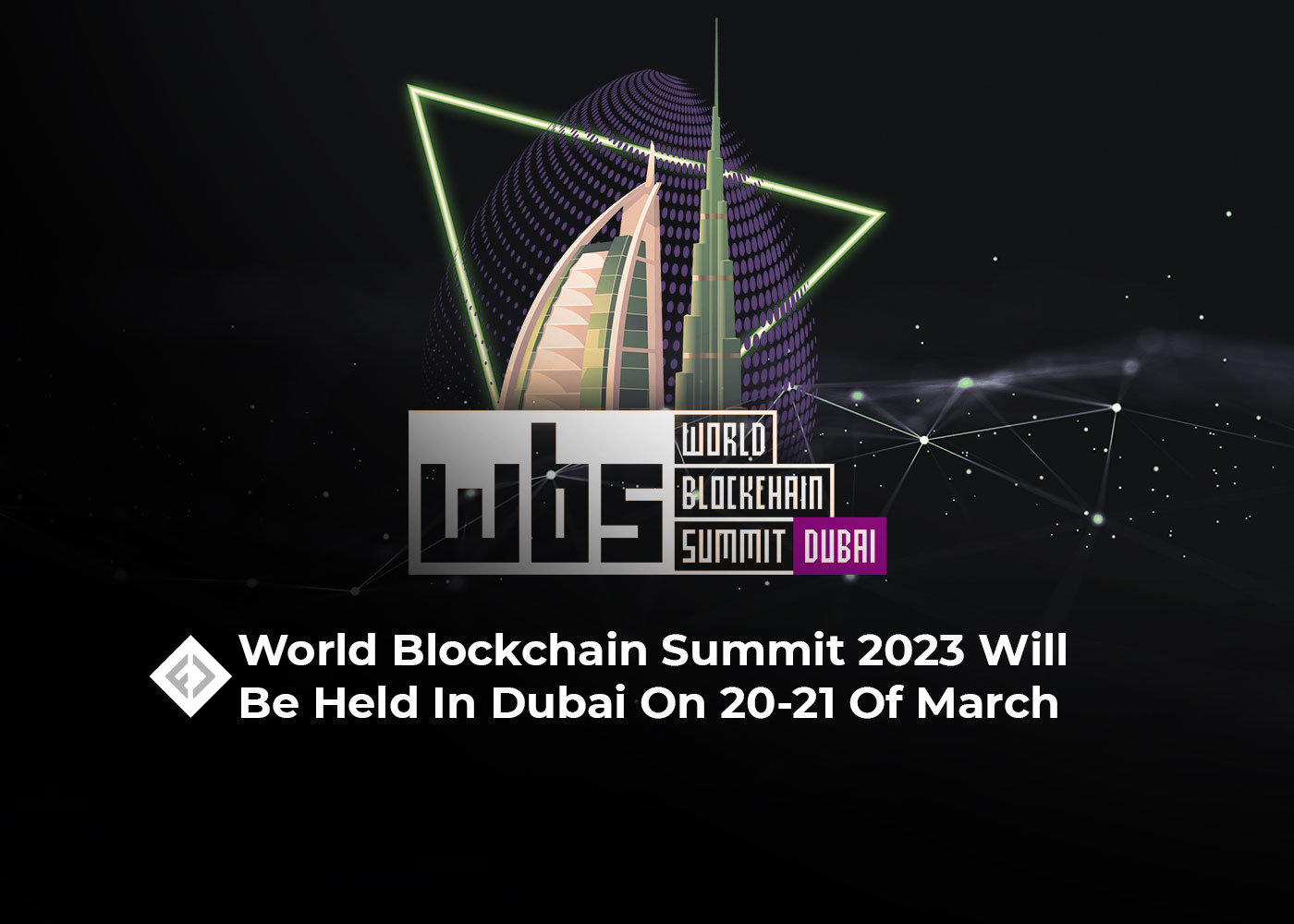 What to Expect from the World Blockchain Summit Dubai 2023?
The World Blockchain Summit Dubai is aimed at supporting the usage of Blockchain technology and gathering information about it. The World Blockchain Summit Dubai includes sessions on Metaverse, Blockchain, DeFi, Web3, DAO, NFTs, and Cryptocurrency.
The World Blockchain Summit Dubai together global innovators, professionals, and influential leaders. The World Blockchain Summit Dubai will take place in Dubai on March 20-21, 2023.
You may be interested in: