On February 6th, the digital marketplace OpenSea reported that 10,100 ETH (worth $16 million) in former President Donald Trump-related NFT had been traded.
People Have Great Interest in Donald Trump NFTs
In December 2022, Donald Trump's affiliates launched the Trump Digital Trading Cards as one-of-a-kind nonfungible tokens (NFTs) on Polygon, an Ethereum sidechain. An astonishing 45,000 NFTs were generated and sold out within 12 hours! Each token went for $99, raising a total of $4.35 million in mere moments. Holders are rewarded with alluring prizes if they participate in the "Trump Sweepstakes." Those who own at least 45 NFTs can dine with President Donald Trump.
For every sale that follows, the collection's creator receives 10% in profit. It is estimated that this has resulted in over 1,000 ETH or a shocking $1.65 million for them (based on today's exchange rate). NFT LLC is responsible for having produced such an incredible Donald Trump NFT collection. While they had permission to use his name from him, he was not associated with it at all – no ownership, management, or control whatsoever.
Presently, the floor price of 0.559 ETH is the least amount an NFT from this collection can be sold for; however, OpenSea stats show that the current best offer stands at a much lower value – 0.51 ETH, to be precise! Interestingly enough, one particular Trump NFT was recently purchased on February 6th for an impressive sum of 0.6 ETH!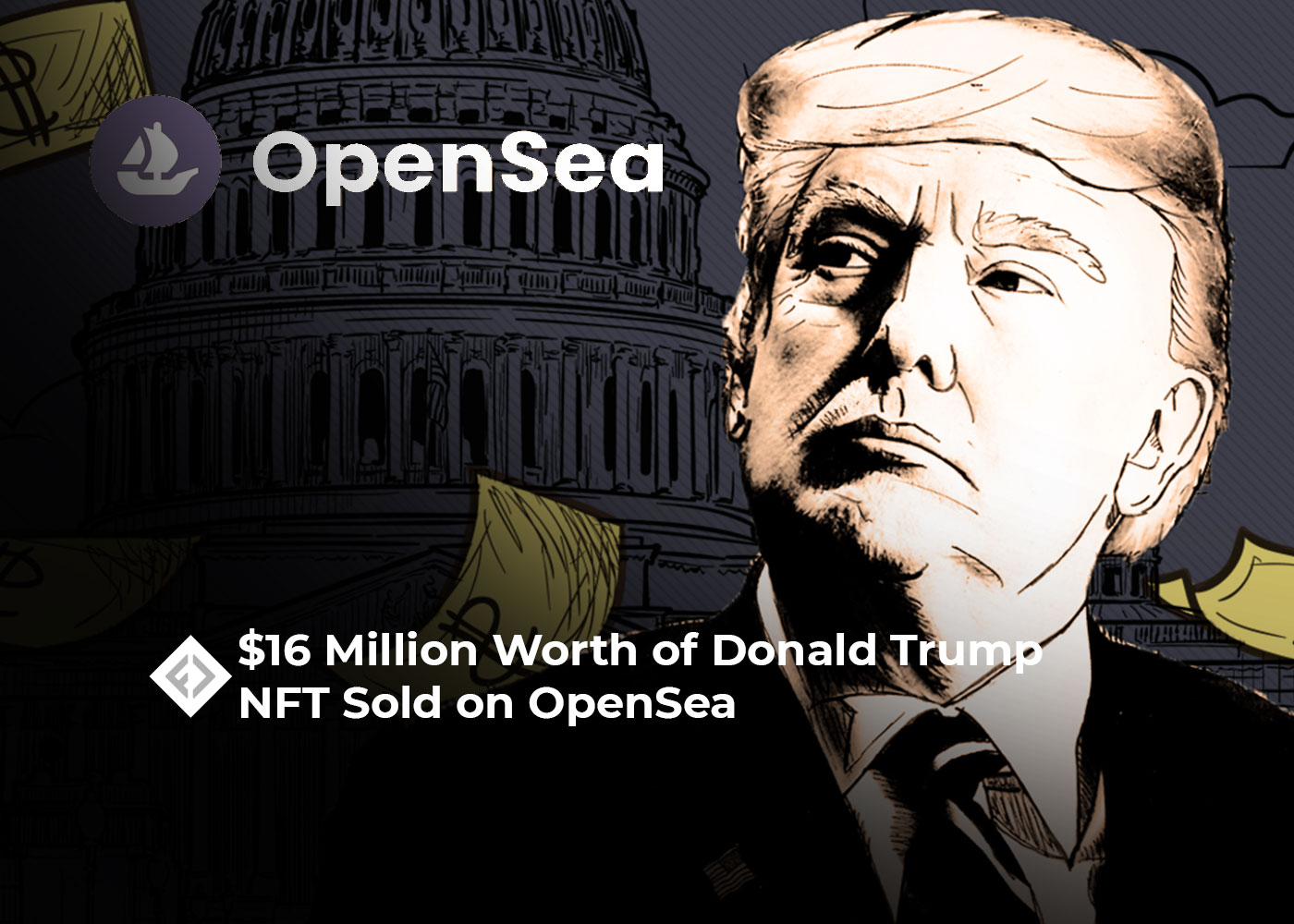 There Is an Increase in the NFT Market in General
Among this collection, the one-of-ones are exceptionally rare and luxurious. There will be only 1,000 of them! One was purchased in mid-January 2023 for 8.5 ETH or $13,819.39 at current exchange rates, while another is being sold for 6 ETH, featuring a former President holding a torch before the Statue of Liberty.
The Donald Trump NFTs have been stable, drawing countless traders. Even though early February saw a slight downturn in trading activity, the numbers are now upward. This is certainly true because average ETH trading amounts rose from 37ETH to 155ETH between January 31 and February 3rd. OpenSea reports even further support that notion; average trade volumes increased by 1% during the same time period (655 ETH traded), with 1373 sold at 0.55ETH floor price – which has also risen according to data provided by OpenSea!
You may be interested in: Earthquake Disaster in Turkey: Borsa Istanbul Halts All Transactions