Clinical stage psychedelic medicine developer Mind Medicine (MNMD) experienced a remarkable surge in its stock price as it increased over 30% in a single session in mid-August . The rise was ignited by news of activist investors taking a stake in the company .
These investors including a college student who had recently made significant gains in the Bed Bath and Beyond (BBBY) short squeeze partnered with his uncle to build an over 5% stake in Mind Medicine . They sent a proposal letter to the Mind Medicine board which outlined plans to restore the company's business and boost its stock price . Before we delve into MNMD stock forecast let's learn more about the company itself . 
Mind Medicine's Focus and Drug Candidates
MindMed is a clinical stage biopharmaceutical company that is dedicated to the development of psychedelic medicines and therapies for treating brain disorders . The company primarily focuses on the fields of psychiatry, addiction, pain and neurology . One of its lead drug candidates is MM-120 a pharmaceutically optimized form of lysergide (LSD) which is being developed for the treatment of general anxiety disorder (GAD) and attention deficit hyperactivity disorder (ADHD) . MindMed is also working on other drug candidates including MM-110 for opioid withdrawal treatment and MM-402 for addressing core symptoms of autism spectrum disorder . The company is also developing a regulated software-as-a-medical device to diagnose, prevent and treat brain health disorders .
Roller Coaster Ride for Mind Medicine Stock
Mind Medicine's stock has gone through significant volatility in 2022 . While it debuted on the Nasdaq at $0 .40 in March 2020 it climbed to $0 .83 by August 25, 2022 . However the stock has faced challenges this year and fell about 45% year-to-date compared to the Nasdaq Composite index's loss of 20% during the same period . Nonetheless it saw a notable rally in August following reports of the activist stake in the company with the stock price surging over 30% in a single session .
Activist Stake Proposal and Company's Response
The activist investors Jake Freeman and Dr . Scott Freeman detailed their plans to improve Mind Medicine's value in a proposal letter to the company's board . The letter suggested improvements such as appointing Dr . Scott Freeman as a board member, focusing on key drug development, reducing non-essential research and development and implementing job cuts and reduced compensation for executives . While the Mind Medicine board has not directly addressed the proposal the company expressed its plan to prioritize development efforts on MM-120 in psychiatric indications .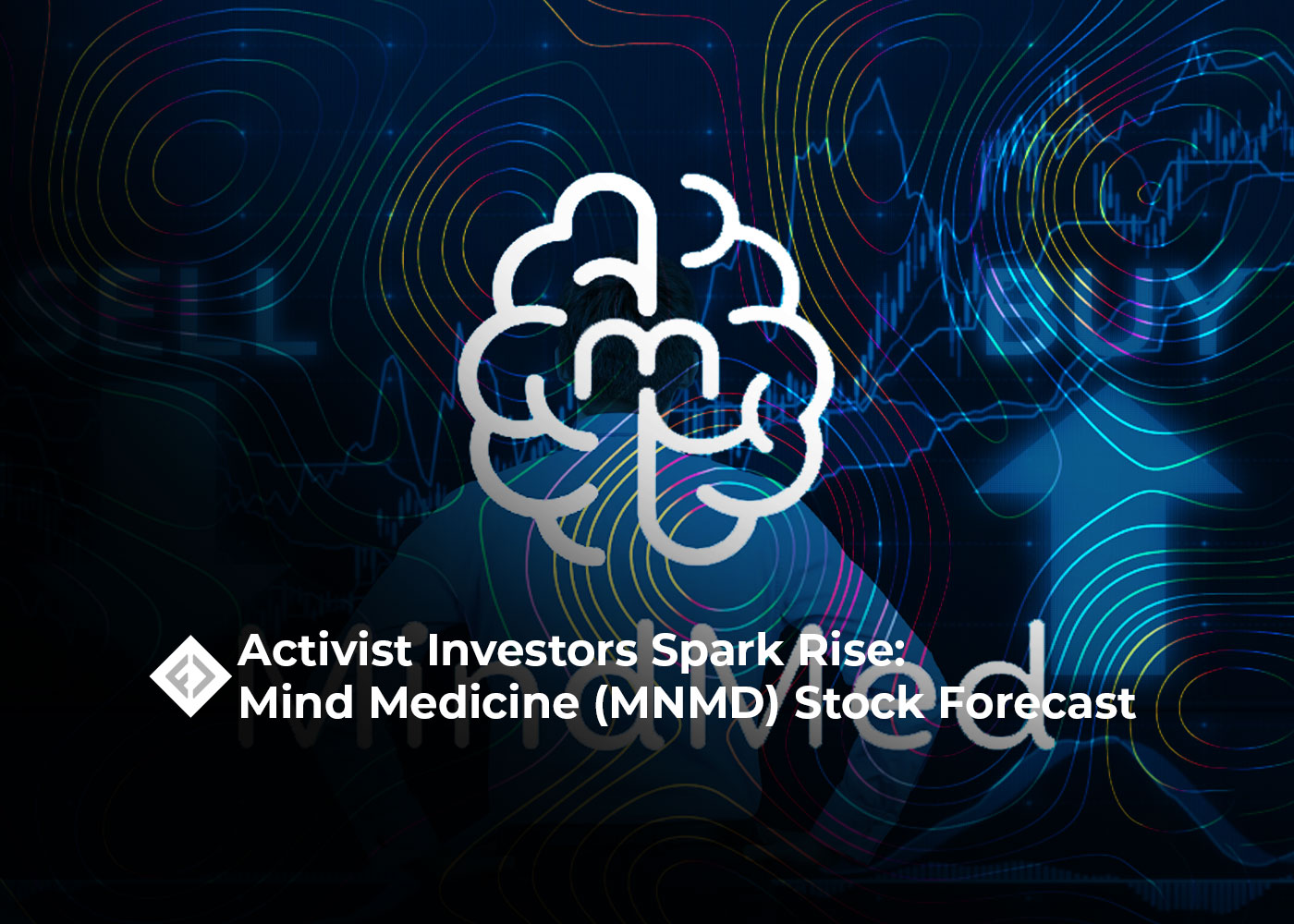 Analysts' Ratings and Forecasts
Several analysts have provided ratings and forecasts for Mind Medicine stock . All four analysts covering the company rate it as a 'buy' with Oppenheimer beginning coverage with an 'outperform' rating . HC Wainwright lowered the price target in their forecast to $5 while Cantor Fitzgerald initiated coverage with an 'overweight' rating and a price target of $3 . Roth Capital and Maxim Group predicted price targets of $7 and $6 respectively . An algorithmic-based forecast from Wallet Investor forecasted a stock price of $0 .79 by the end of 2022 and a significant decline to $0 .000001 by 2025 .
Final Thoughts
Mind Medicine's stock experienced a notable rise after the announcement of activist investors taking a stake in the company . With proposals for overhauling the business and enhancing value analysts have provided various forecasts for the stock . However investors should approach these predictions with caution, conduct a thorough research and consider their own risk tolerance, expertise and financial goals before making any investment decisions .
You may be interested in:
Why You Should Become an Affiliate with Caged Beasts Coin: Three Benefits to Consider
VYM vs. VOO: Choosing the Right Vanguard ETF for Long-Term Investment