Argentines has been facing high inflation for several years, which has been a significant economic challenge for the country. Inflation has been driven by a combination of factors, including a large fiscal deficit, monetary expansion to finance the deficit, and a lack of confidence in the country's economic policies.
As of 2022, the inflation rate in Argentina was around 95% annually, one of the highest in the world. The government has implemented various measures to try to curb inflation, such as raising interest rates and implementing price controls on certain goods, but these measures have not been effective in reducing inflation.
Government Efforts to Revive Economy Fall Short
In recent news, the government of Argentina has been working to address the inflation issue by implementing an agreement with the International Monetary Fund (IMF) for a loan of $44 billion, which is expected to help stabilize the country's economy and reduce inflation. Additionally, the Central Bank of Argentina has been implementing monetary policies to control inflation, such as increasing the interest rate and controlling the monetary base.
It's important to note that the inflation situation in Argentina is complex and multifaceted, and the effectiveness of different policy measures may vary.
Argentines Look to Cryptocurrency for Relief
Some countries with weaker economies may see investment in cryptocurrencies as a way to diversify their assets and potentially protect against inflation or currency devaluation. Cryptocurrencies, such as Bitcoin, are decentralized and not tied to any particular country or government, which can make them an attractive option for investors in countries with uncertain economic conditions.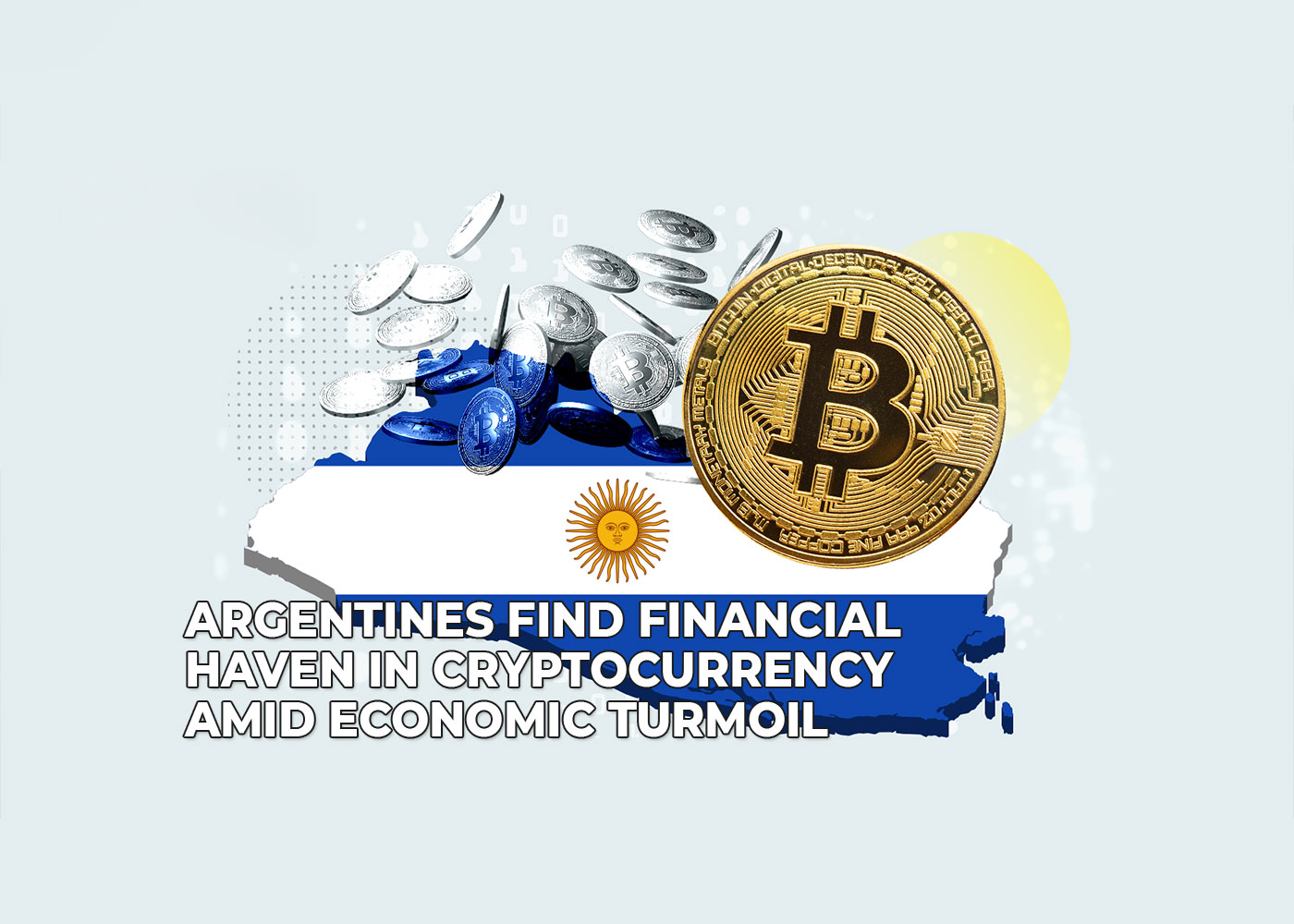 Additionally, in countries with weak financial systems or political instability, the use of cryptocurrencies can provide an alternative means of conducting transactions and storing value. However, it's not a rule that countries with bad economy automatically choose to invest in crypto, as this decision is influenced by various factors such as regulations, the level of awareness and the level of trust in the traditional financial systems, the level of adoption, and the overall sentiment about crypto.
Argentina has historically had high inflation and a volatile currency, which has led some residents to turn to cryptocurrencies as a way to store value and protect their savings. The country has a relatively high level of technology adoption, which has helped to drive interest in digital currencies.
Government Endorses Cryptocurrency as a solution to Economic Struggles
In terms of regulations, the Argentine government has taken a relatively hands-off approach to cryptocurrencies. While no specific laws or regulations exist, the Central Bank of Argentina has issued warnings about the potential risks associated with investing in digital currencies. The government has also expressed an interest in blockchain technology and has been working on several initiatives to promote the development and use of the technology in the country.
Overall, while there is significant interest and some adoption of crypto money in Argentina, it's not widespread. As regulations and the overall sentiment may change, it's hard to say if Argentinians love crypto money, but it's undeniable that it has become an alternative for some people to protect their savings and access international marketplaces.
You may be interested: Apple New Product iPad Fold Release Date Is Leaked