After a two-year absence, Binance has returned to South Korea's cryptocurrency market with an extensive investment in Gopax, a local and legally licensed crypto exchange. This decision comes after the collapse of FTX as well as Genesis Global's bankruptcy filing. With this move, Binance hopes to make meaningful contributions that will foster long-term success within the industry.
Binance Acquires Majority Share of GOPAX
On Friday, cryptocurrency exchange Binance proudly announced its investment into Gopax – a licensed crypto exchange based in South Korea. This signifies the return of Binance to the Korean crypto market, which had been abandoned by them two years ago due to low usage and trading volume.
In November of last year, Gopax had to suspend withdrawals from its decentralized finance (DeFi) service "Gofi" in response to the upstream troubles Genesis Global Capital LLC faced. Since then, Gopax has been collaborating with local regulators and industry partners to generate enough money so that affected users may be made whole once again. 
By partaking in this deal, Binance invests capital into Gopax to protect any potential Gofi user withdrawal demands against all staked deposits and interest.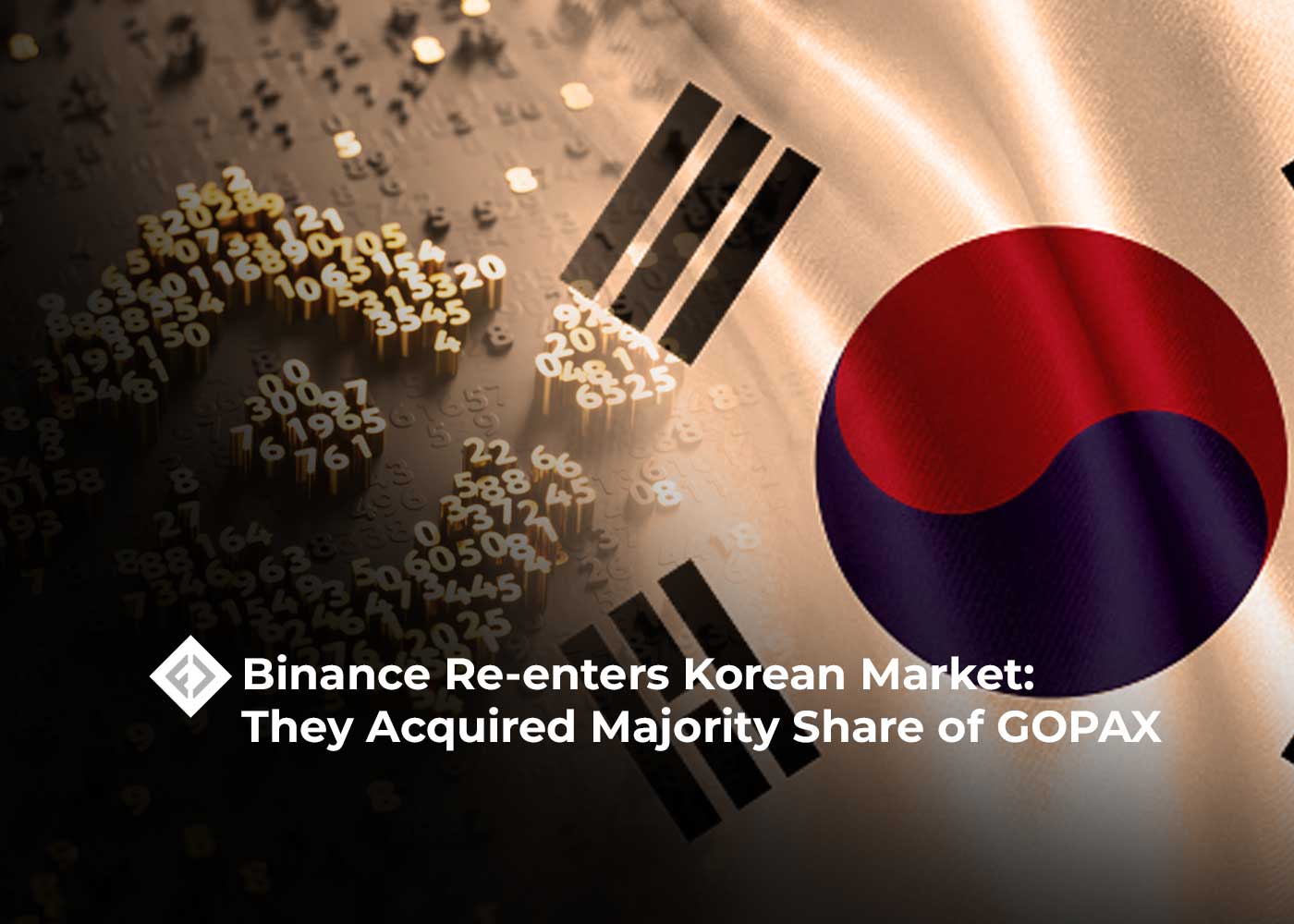 Binance's Plan to Revive the Korean Cryptocurrency Industry
As part of Binance's Industry Recovery Initiative (IRI), launched in November 2020 to offer aid to companies affected by the collapse of FTX and bankruptcy filings from several crypto businesses, the corporation has taken a stake in Gopax. CEO Changpeng Zhao (CZ) stated that this strategic move is meant "to support promising companies [that] were negatively impacted by the events of last year" and believes it will help rebuild South Korea's cryptocurrency and blockchain industry.
Friday's announcement emphasized that Binance is dedicated to joining forces with local regulators and stakeholders to evaluate how its technology can be used in conjunction with liquidity management to bolster the regional ecology. Furthermore, the two crypto exchanges will join together as they work on improving user know-how about blockchain via Binance Academy.
You may be interested in: Bithumb Owner Arrested for Embezzlement