In January 2023, Bitcoin surged 40% to establish a new 10-year high. Analysts credited macroeconomic components for the surge — particularly, investors' optimistic attitude towards riskier assets stemming from Fed's restrained interest rate hikes policy. In January, the Federal Open Market Committee (FOMC) decided to increase interest rates by 0.25 points – a more moderate rise than in December 2020 and November 2019, when it was raised by 0.5 and 0.75 points, respectively. 
There Is A Relationship Between FED Decisions And Bitcoin
Fed Chairman Powell has declared that a suitable containment level will be accomplished in two to three rate hikes. Kaiko, an online asset provider, has indicated that Bitcoin tends to experience greater fluctuations when the CPI is revealed. Will this association between cryptocurrency markets and Fed rate changes persist? Spartan Capital's Chief Investment Officer Kelving Koh posited that with subdued inflation during the coming months, macroeconomic factors and the Federal Reserve's influence on crypto-markets like Bitcoin will steadily decrease.
Research director Clara Medalie of Kaiko affirms that most cryptocurrencies—including Bitcoin—have experienced double-digit rises. Crypto markets are back in business as trading volumes hit a new high last November due to the influx of cash into crypto assets. Fundamentally, it appears that cryptocurrency has become an increasingly attractive asset class for many investors.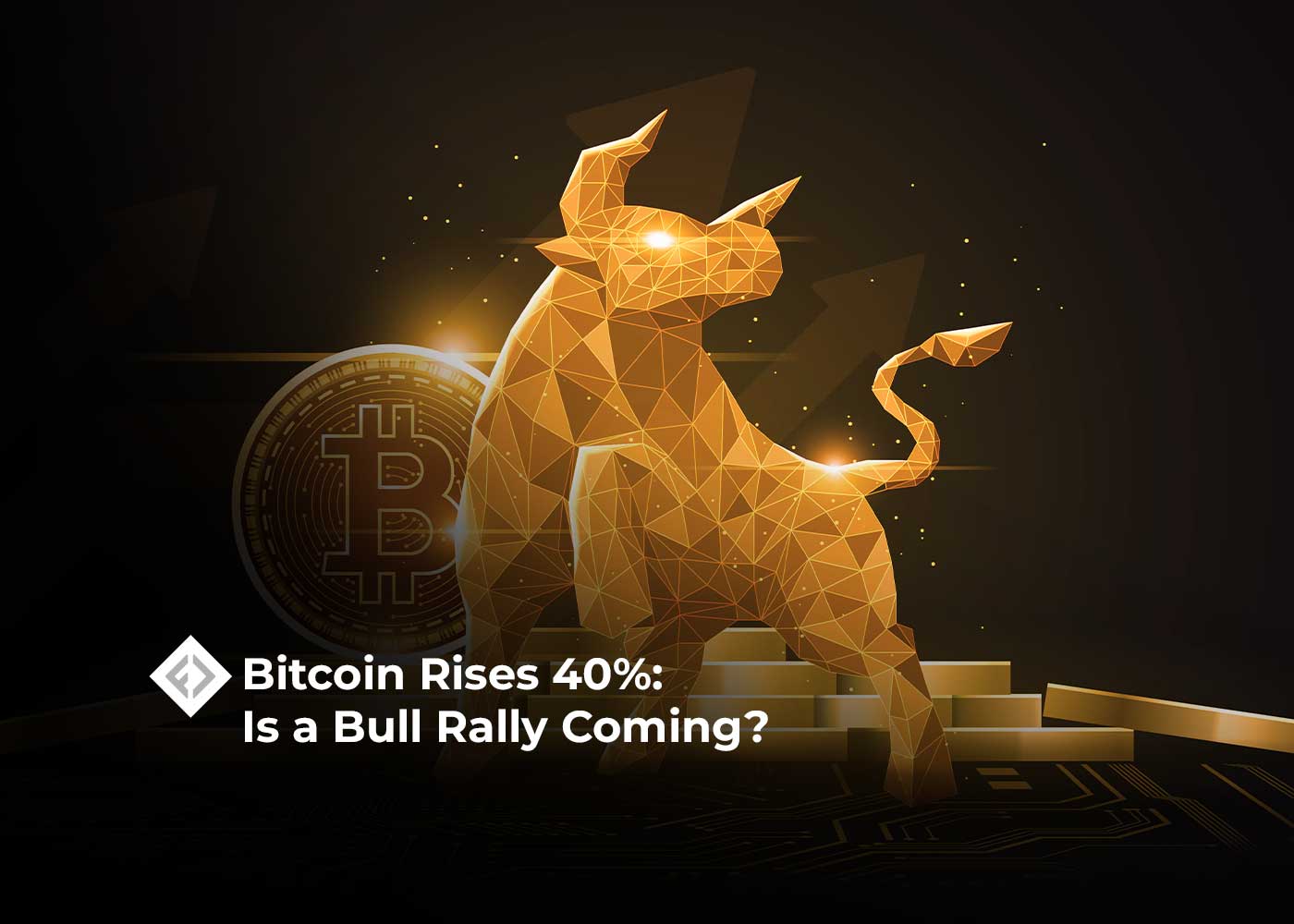 According to Ledger CTO Charles Guillemet, macroeconomic conditions are insignificant. The fact that Bitcoin has been one of the top-performing assets this year only attests to its resilience. "Bitcoin continues adding blocks every 10 minutes and retains a fixed value: 1 BTC always equals 1 BTC," he states confidently.
So Is This A Bull Rally?
Is the bull market making a comeback? That's the million-dollar question. For many professionals, digital currencies were simply oversold in the past weeks. As Joe Ziolkowski, CEO of Relm Insurance told us: "We're only just recovering from this mass selloff; both individual and corporate investors are taking advantage of this to purchase more crypto."
It appears that Bitcoin is likely reverting back to its fair price before entering another successful bull run shortly after.
You may be interested in: Binance Cuts WazirX Support