This article will analyze the CHIA coin according to coinmarketcap data. First, we will discuss the CHIA coin and its projects and make technical and graphic analyses. The analysis we will do in the weekly period will help the investors to take risks and manage their portfolios.
What is CHIA Coin?
Chia (XCH) is a cryptocurrency founded in 2018 by Bram Cohen, the creator of the BitTorrent protocol. Chia is unique because it uses a "proof of space and time" consensus algorithm, which relies on hard drive space rather than computational power to validate transactions. This makes it more energy-efficient than other cryptocurrencies that use proof-of-work consensus algorithms.
What are the projects of CHIA?
One of the main projects of Chia is to provide a more eco-friendly alternative to cryptocurrencies that rely on proof-of-work algorithms. Using hard drive space instead of computational power, Chia aims to reduce the energy consumption associated with cryptocurrency mining.
Another project of Chia is to provide a decentralized storage solution. Chia's proof of space and time algorithm creates a decentralized file storage network where users can earn Chia by renting out their hard drive space.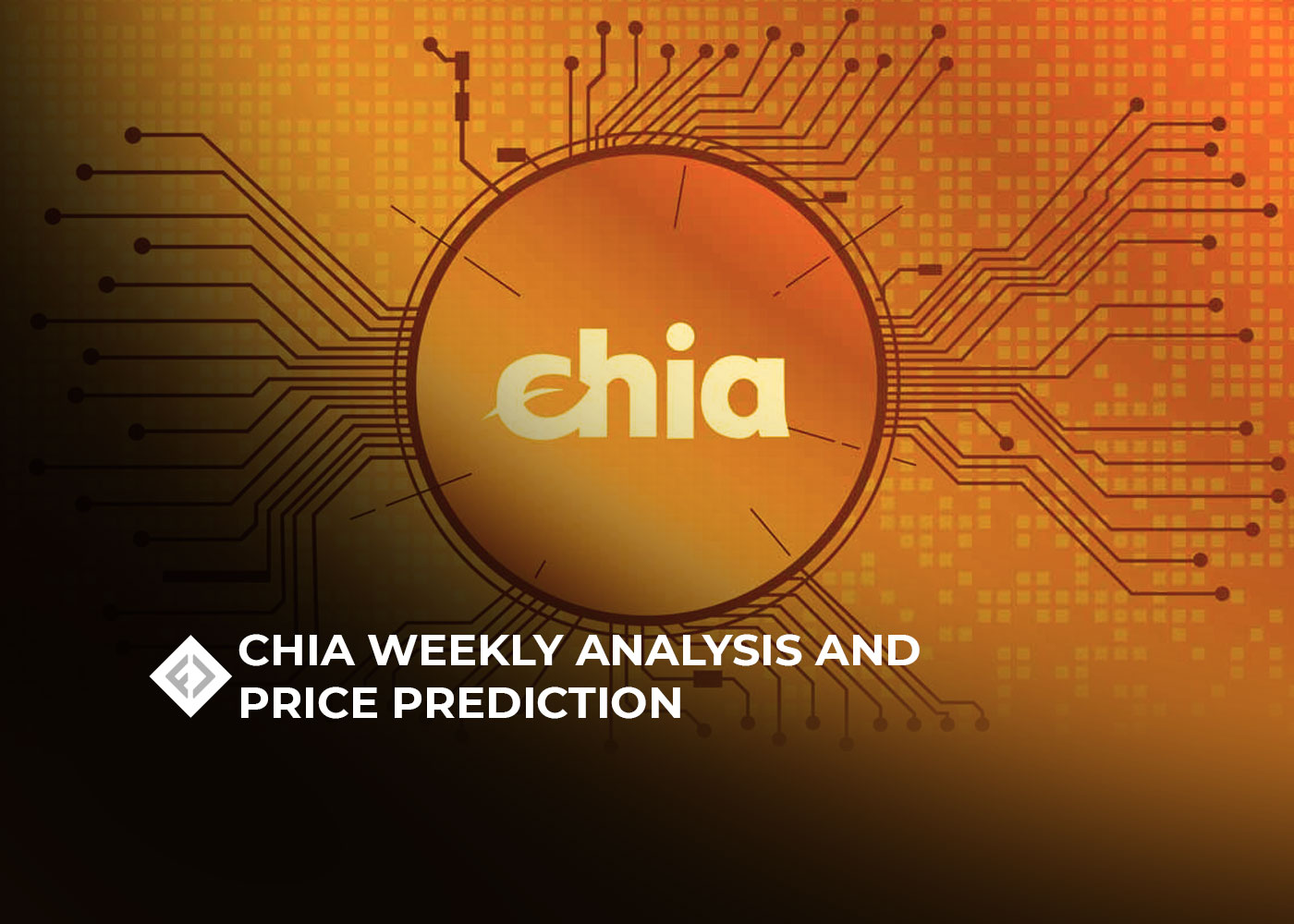 Factors Influencing CHIA Price
Like all cryptocurrencies, Chia's price is influenced by various factors. Some of these factors include:
Market demand:If Chia has high demand, its price will increase. Conversely, if there is low demand, its price will decrease.
Supply:The total supply of Chia is fixed, and new coins are created through farming. If there is a high rate of agriculture, this can lead to increased supply and decreased prices.
Network security:If the Chia network is vulnerable to attacks, this can lead to decreased confidence in the currency and lower prices.
Regulatory developments: Changes in regulations related to cryptocurrencies can impact the price of Chia and other cryptocurrencies.
Overall cryptocurrency market sentiment: The overall sentiment in the cryptocurrency market can impact the price of individual cryptocurrencies, including Chia. If a bearish sentiment exists in the market, prices may decrease, while a bullish sentiment can lead to price increases.
CHIA COİN TECHNICAL ANALYSIS
The other coin, which experienced an incredible decline, XCH, which started to fall breathlessly after testing its historically high value of $ 2500, unfortunately, experienced a loss of close to 99% and regressed to $ 25.91. XCH is currently trading at $42.07. According to coinmarketcap data, CHIA, which has a size of $296,313,150, has had a volume of $8,060,543 in the last twenty-four hours.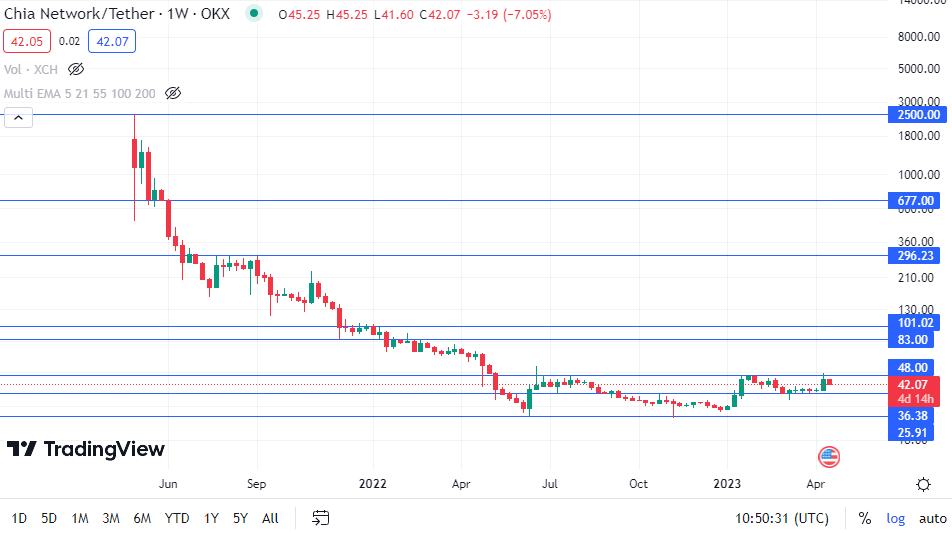 CHIA Chart Analysis
XCH, which had an incredible decline in 2021 and 2022, dropped 99% from $ 2500 to $ 25.91. The XCH weekly chart shows that it has consolidated between $25.92 and $48 for the past year. Good news for XCH, which has ended its downtrend and moved into a horizontal trend but is still far from its peak value of $2500. In our weekly chart analysis, $36.38 is our support area, while $48 is our resistance area.
This article does not contain investment advice or recommendations. Every investment and trading move involves risk, and readers should conduct their research when deciding. This article does not include investment advice or suggestions. Every investment and trading move involves risk, and readers should perform their analysis when determining.
You may be interested in: