Crypto assets have become an increasingly large and varied part of the global financial landscape, offering various asset types with unique properties and capabilities. Among these assets are both fungible tokens and non-fungible tokens (NFTs). While they may seem similar on the surface – both existing as digital representations of value outside of traditional financial systems – their differences can play a big role in how you engage with them. This blog post will explore the differences between fungible and non-fungible tokens.
Let's Start With What They Are:
Fungible Tokens:
Fungible tokens are digital assets that possess indistinguishable values and can be exchanged for each other without any diminution in worth. They constitute a prime type of currency or asset representation on the market, with their interchangeability making them highly sought after by economic actors interested in transactions and investments.
Here are some characteristics of fungible tokens:
Interchangeability: Fungible tokens are interchangeable, meaning they can be swapped for other identical tokens with the same worth.
Indivisibility: Fungible tokens are distinctive in their ability to be divided into fractions and still retain their worth.
Homogeneity: Fungible tokens are identical to one another in terms of value and exchangeability so that no matter which token you possess, it is interchangeable with any other.
Universality: Fungible tokens are accepted as payment practically anywhere, making them a convenient and reliable way to pay.
Here are some examples of fungible tokens:
Bitcoin (BTC)
Ethereum (ETH)
Binance Coin (BNB)
USD Coin (USDC)
Tether (USDT)
Interchangeable and without any variations in value, these tokens are fungible because each token unit is identical to its counterparts. They can be readily exchanged for one another with ease.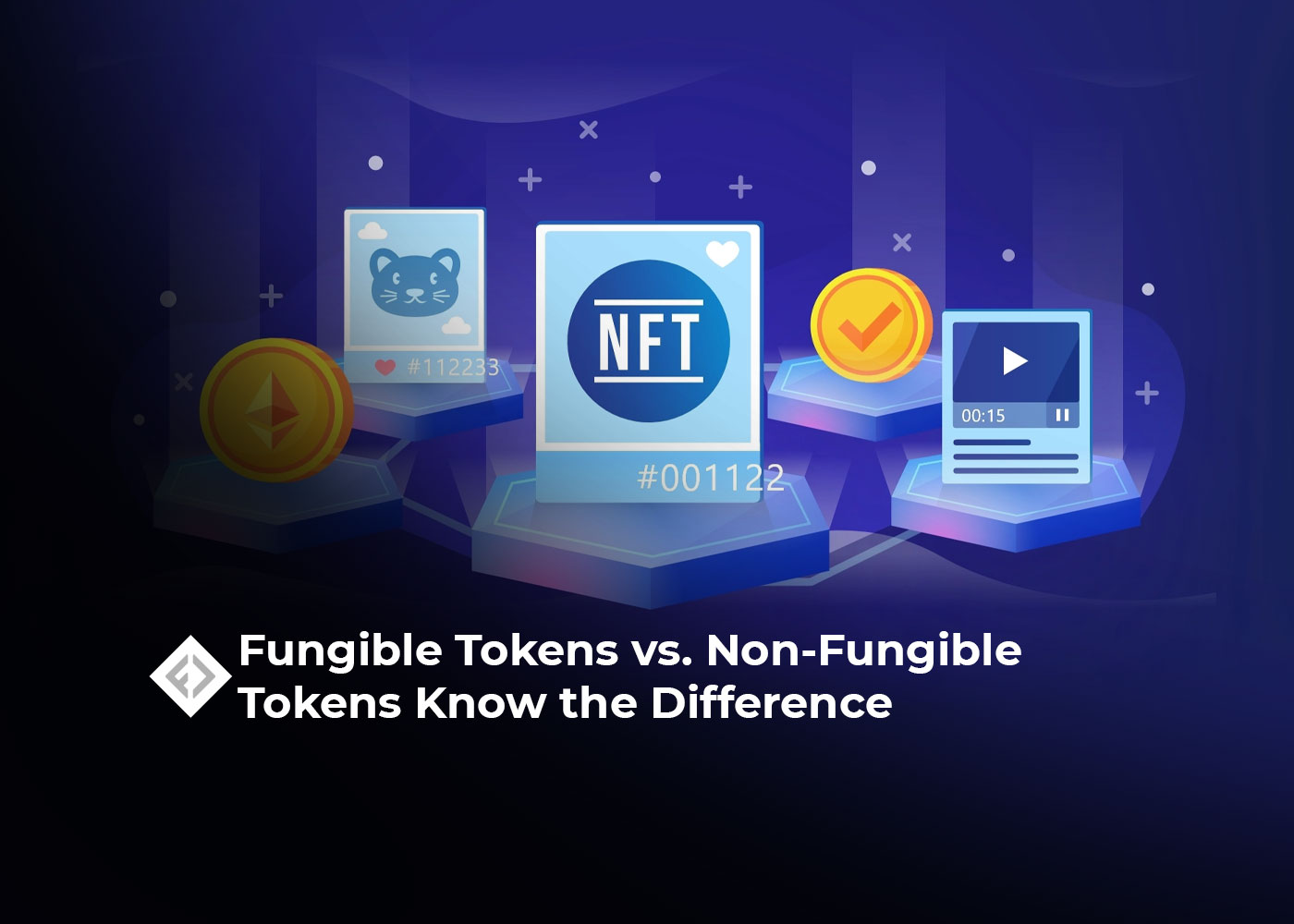 Non-Fungible Tokens:
Non-fungible tokens, or NFTs for short, are digital assets that have their own unique value and characteristics. Unlike other digital currencies, where one token is equal to another, each NFT has its own traits, making them irreplaceable. They are typically used as a means of representing exclusive digital content like artworks, recordings and videos. With the rise in popularity of this form of cryptocurrency, it's no wonder why they're becoming an increasingly popular way to showcase creative works online!
Here are some characteristics of non-fungible tokens:
Uniqueness: Every NFT is distinct, meaning it can't be copied or exchanged for any other NFT.
Non-interchangeability: Since each NFT has a unique value, they cannot be swapped on a one-to-one basis.
Scarcity: NFTs are created in limited numbers, adding to their exclusive appeal and making them more precious.
Verifiability: By retaining NFTs on a blockchain, these assets' ownership and legitimacy can be quickly authenticated.
Here are some examples of non-fungible tokens:
CryptoKitties
NBA Top Shot collectibles
CryptoPunks
Hashmasks
Art Blocks
Every NFT is an uncommon digital asset, such as a work of art, rare collectible, or unprecedented music. Unlike fungible tokens that are identical and interchangeable in nature, each NFT has its own individual worth. These make them particularly attractive to investors looking for the uniqueness and rarity that these assets can offer.
Differences Between Fungible and Non-Fungible Tokens:
Fungible tokens, such as Bitcoin, are identical and easily interchangeable; each one holds the same value. They can be exchanged for other fungible tokens without losing worth or quality. Therefore, they are often used to represent an asset or act as a form of currency. Conversely, non-fungible tokens (NFTs) lack interchangeability; their values vary depending on your token type and its individual characteristics rather than relying on an external market price.
Conversely, non-fungible tokens (NFTs) are exclusive and cannot be substituted for a different token on an individual basis. Every NFT possesses its own unique value and attributes, making them one of a kind. They're often used to signify digital items like artwork, tunes, videos, and other sorts of special digital material.
The dissimilarity between fungible and non-fungible tokens can be found in the degree of scarcity they present. Fungible tokens, such as cryptocurrencies, are often made in copious amounts and are not necessarily scarce. On the other hand, NFTs typically come in limited quantities, which makes them valuable and rare. Additionally, while fungible tokens have become a popular currency form, non-fungibles are mainly intended to represent unique digital assets.
To summarize:
Fungible tokens are identical and share the same value, making them readily exchangeable for one another.
Non-fungible tokens are not interchangeable; each token is distinctly and exclusively it's own.
Fungible tokens are frequently employed as a medium of exchange or else to signify a specific asset.
Non-fungible tokens (NFTs) are revolutionizing how unique digital assets—including art, music, videos, and much more—are being represented in the online world.
Unlike fungible tokens that can be created en masse, NFTs are typically generated in limited numbers, making them scarce and far more sought after.
Conclusion:
As we can see from this blog post, there is a big difference between fungible tokens and non-fungible tokens. Fungible tokens are used for things like cryptocurrency and other digital assets that can be divided into smaller parts and exchanged for goods or services. Non-fungible tokens, on the other hand, are special in that they are non-divisible and not interchangeable – making them a great option for storing value without having to worry about losing it or having any of its parts exchanged away. Nowadays, these types of tokens have gained more popularity, and we can already witness interesting applications being built upon them. Understanding their properties is key if you want to capitalize on the potential of DLT technology, so if you plan to utilize such tokens for business ventures or personal use, familiarize yourself with the subject further.
You may be interested in: