A survey conducted by imToken revealed that most cryptocurrency investors opt to trust centralized exchanges with their funds instead of using wallets. This finding comes shortly after the FTX incident, and 63% of those surveyed stated they found trading on exchanges simpler or more cost-effective than wallets.
Almost 40% of Cryptocurrency Investors Think Wallets Are Unsafe
Interestingly, 38% of cryptocurrency investors believe that wallets are much riskier than exchanges due to the potential hacking (29%) or accidental loss of funds (18%). Despite this apprehension, 40% revealed they would shell out up to $100 on a crypto wallet with better protection. Surprisingly though, 25% predicted an influx in self-custody within five years, while another quarter suggested it would take at least ten years before cryptocurrency investors switch from custodial services.
A whopping 51% of participants reported that they would be likely to switch wallets if it offered improved security through multifactor authentication. Surprisingly, the enhanced convenience of smart wallets appears to be a less obvious plus–only 4% found these types of wallets more convenient than traditional custody options. Ultimately, 76% indicated their preference for centralized exchanges over other methods.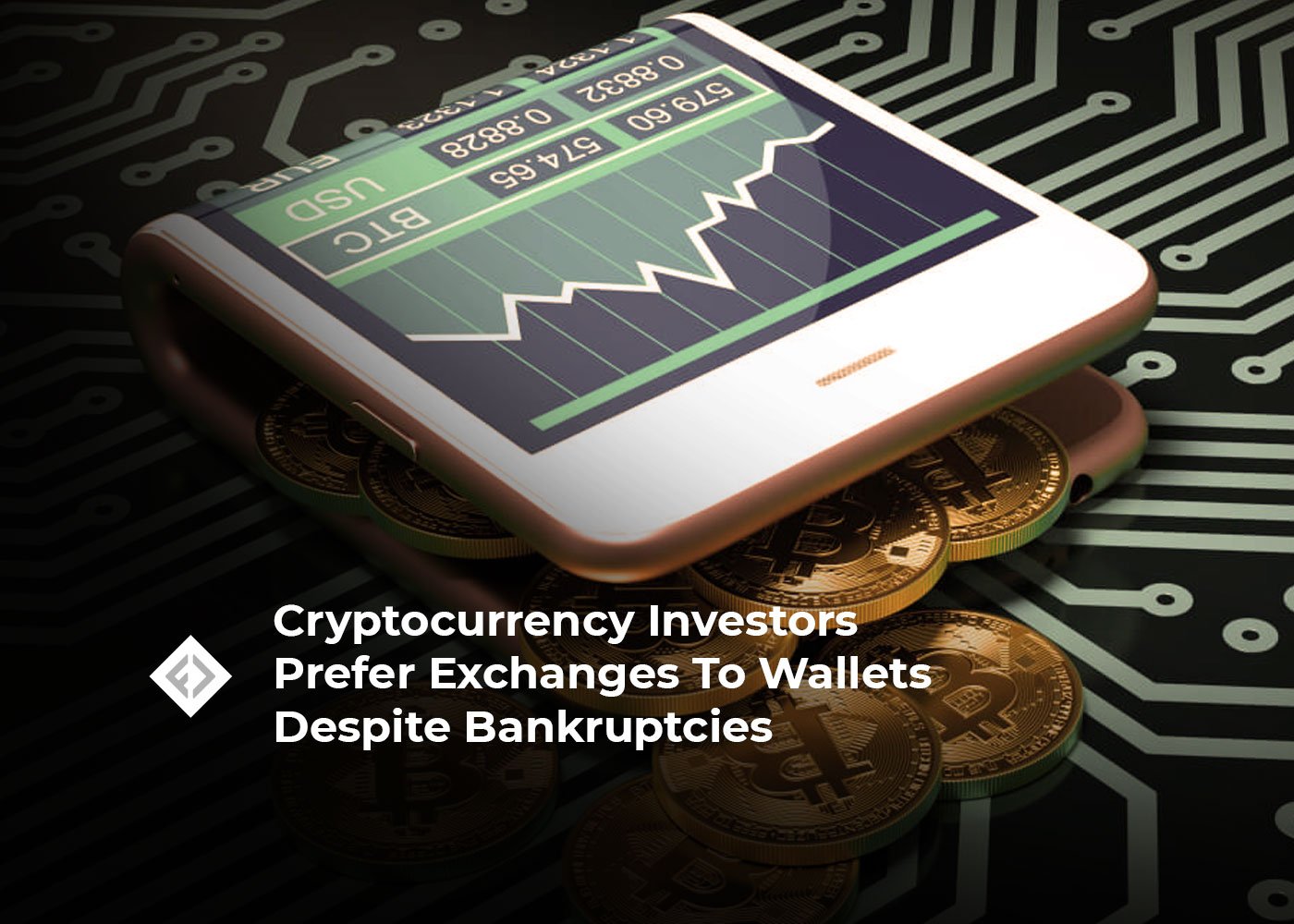 It Looks Like FTX's Collapse Does Not Hinder Trading
The report indicated unexpected user choices in the wake of a trying quarter for centralized crypto platforms. 3AC's collapse during July 2022 had its reverberations felt throughout much of the cryptocurrency industry, and creditors such as Deribit, Blockchain.com, and Voyager Digital faced significant losses from it. Then came November's FTX exchange crash that further shook up investors' confidence even more so than before!
A recent joint study by Chainalysis and Bitfinex reveals that thefts from centralized exchanges have dropped by a remarkable 58%, decreasing from $972 million in 2018 to an astonishing $413 million in 2021. This research further suggests that cryptocurrency investors are overwhelmingly keeping their cryptocurrencies on these centralized platforms, signifying the growing importance of these services for digital asset storage.
You may be interested in: SEC Impact on Bitcoin