What's going on with Bitcoin? With the latest Fed rate hike decisions, Bitcoin, which reached the highest value of the last five weeks at the beginning of the month, showed that the bears continued their existence with the news from the SEC yesterday. The latest news from the SEC is that the SEC is officially pursuing staking.
With the latest news, Bitcoin closed the day with a loss of more than $ 1000 at $ 21802 and closed below the psychological limit of $ 22000.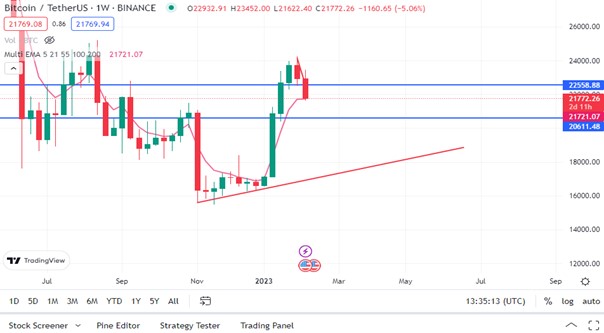 So, What About Bitcoin Now?
When we examine the weekly Bitcoin chart, It seems that Bitcoin is trying to stay above the 5-week EMA of $21721. We will see if the 200-days EMA at $21377 will act as support if the pullbacks continue.
At the moment of writing, Bitcoin is trading at $21777 with a daily loss of 0.11%.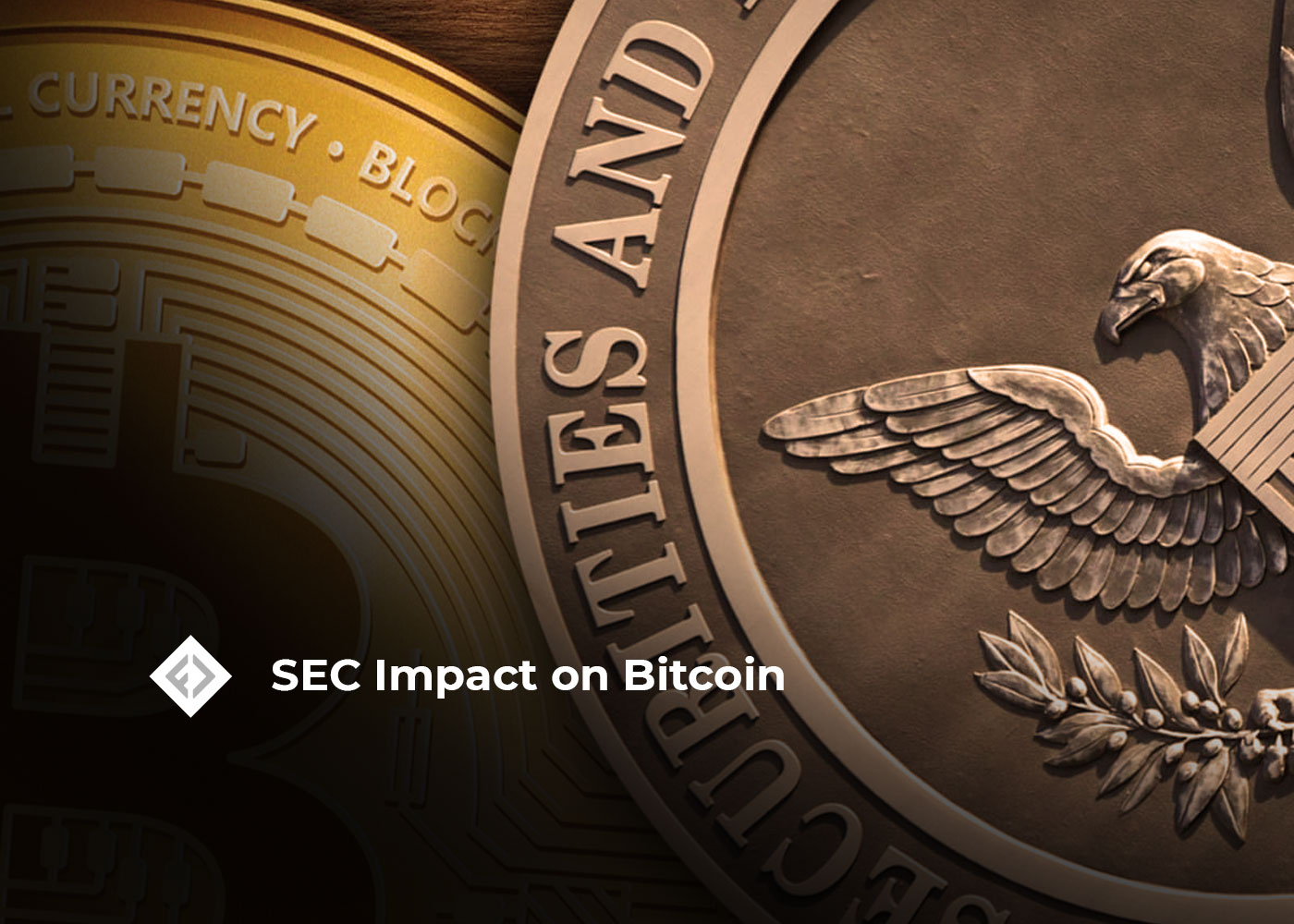 What is the Latest Situation in Altcoin?
We can say that the selling pressure in the leading cryptocurrency, bitcoin is effective on altcoins.
The latest situation in some altcoins;
Ethereum: down 0.38% at $1539,

Solano: up 1.86% at $20.86,

Avax: up 1.01% at $18.09,

Ripple: down 0.34% at $0.3839,

BNB: It is trading at $307.0, up 0.29%.
Keep reading: AVAX Breaks the Rising Trend!