Leaving behind the most tumultuous year in cryptocurrency, 2022, investors have not been scared away. In fact, their number actually peaked last year. This clearly indicates that cryptocurrency continues to be an attractive option for savvy and confident investors worldwide.
Interest in Cryptocurrency Markets Is Growing Day By Day
Crypto.com's analysis uncovered an incredible 39% surge in global cryptocurrency holders from 306 million to 425 million last year. Even more impressive were the monthly growth rates: August was at 5%, while September had 8.1%. Additionally, Bitcoin (BTC) owners grew by 20%, with 219 million in December compared to 183 million back in January, making up 52% of all crypto owners globally.
Ethereum Users Surged Exponentially
Following The Merge update, Ethereum's transition from the mining system to the Proof-of-Stake system became a matter of much interest. Those wishing for more control over their assets have been inspired to purchase and save ETH; as a result, there has been an impressive 263% growth in owners since January, when that number was at 24 million – it is now nearly 87 million. This accounts for 20% of all cryptocurrency owners worldwide.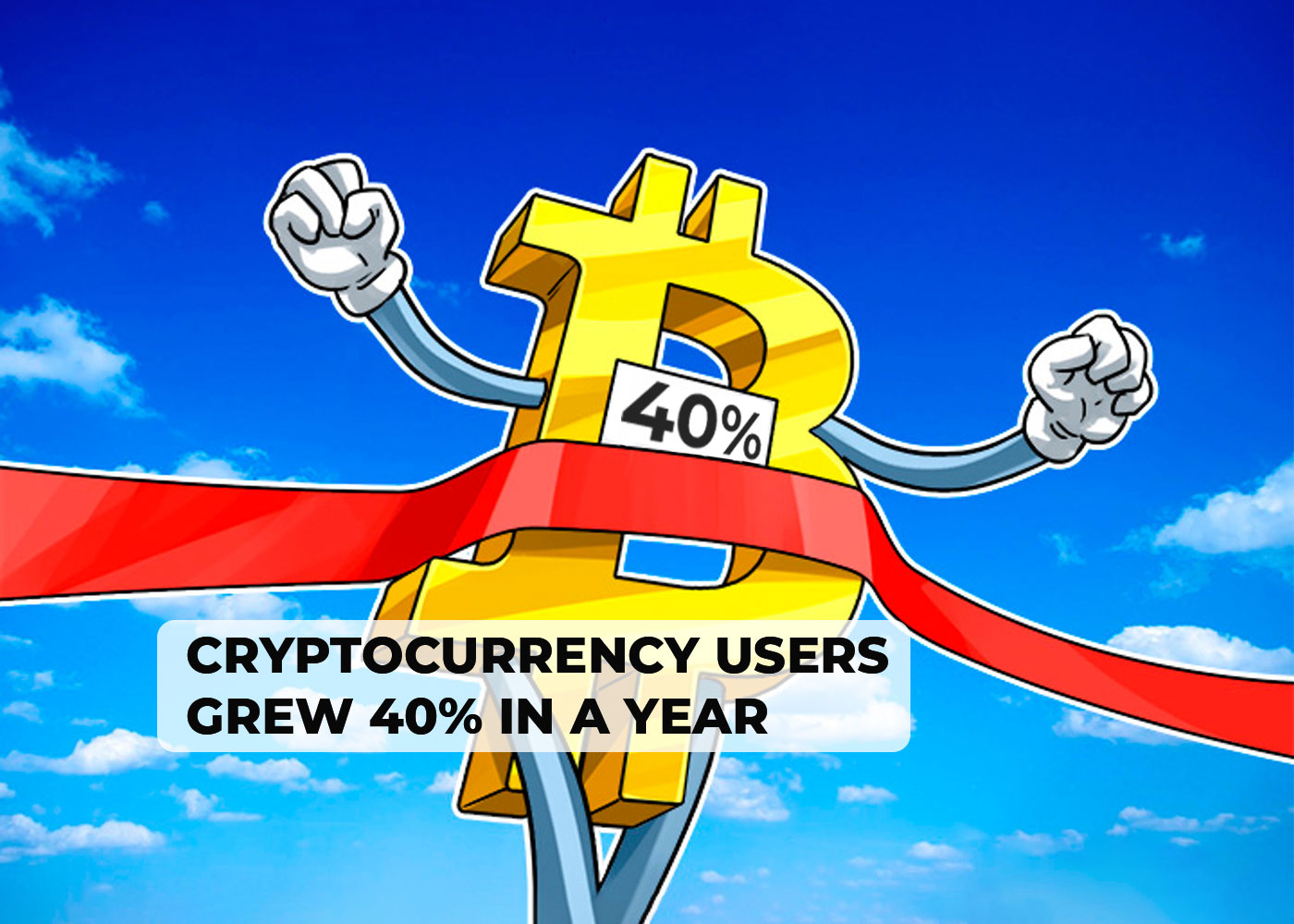 This Data Is Very Positive For The Cryptocurrency Market
A previous report concluded that approximately 900 million people had traded cryptocurrency at least once, with 420 million of them still active. Clearly, the trend toward cryptocurrencies is not dissipating anytime soon. The global crypto market cap currently stands at a humongous $997 billion. If this current trajectory holds true for 2023, we could look forward to an extremely prosperous period ahead.
You may be interested: Dutch Central Bank Fines Coinbase