This article will analyze the CSPR coin according to coinmarketcap data. First, we will discuss the CSPR coin and its projects and make technical and graphic analyses. The analysis we will do in the weekly period will help the investors to take risks and manage their portfolios.
What is CSPR Coin?
CSPR (Casper) is a blockchain platform that aims to address the scalability and security issues existing blockchain networks face. The native cryptocurrency of the Casper network is also called CSPR.
What are the projects of CSPR?
Some of the projects of CSPR coin include:
Building a decentralized blockchain infrastructure that is scalable and secure.
Enabling developers to build decentralized applications (dApps) that can operate on the Casper network.
Facilitating the creation of new cryptocurrencies and digital assets on the Casper network.
Providing a platform for the execution of smart contracts.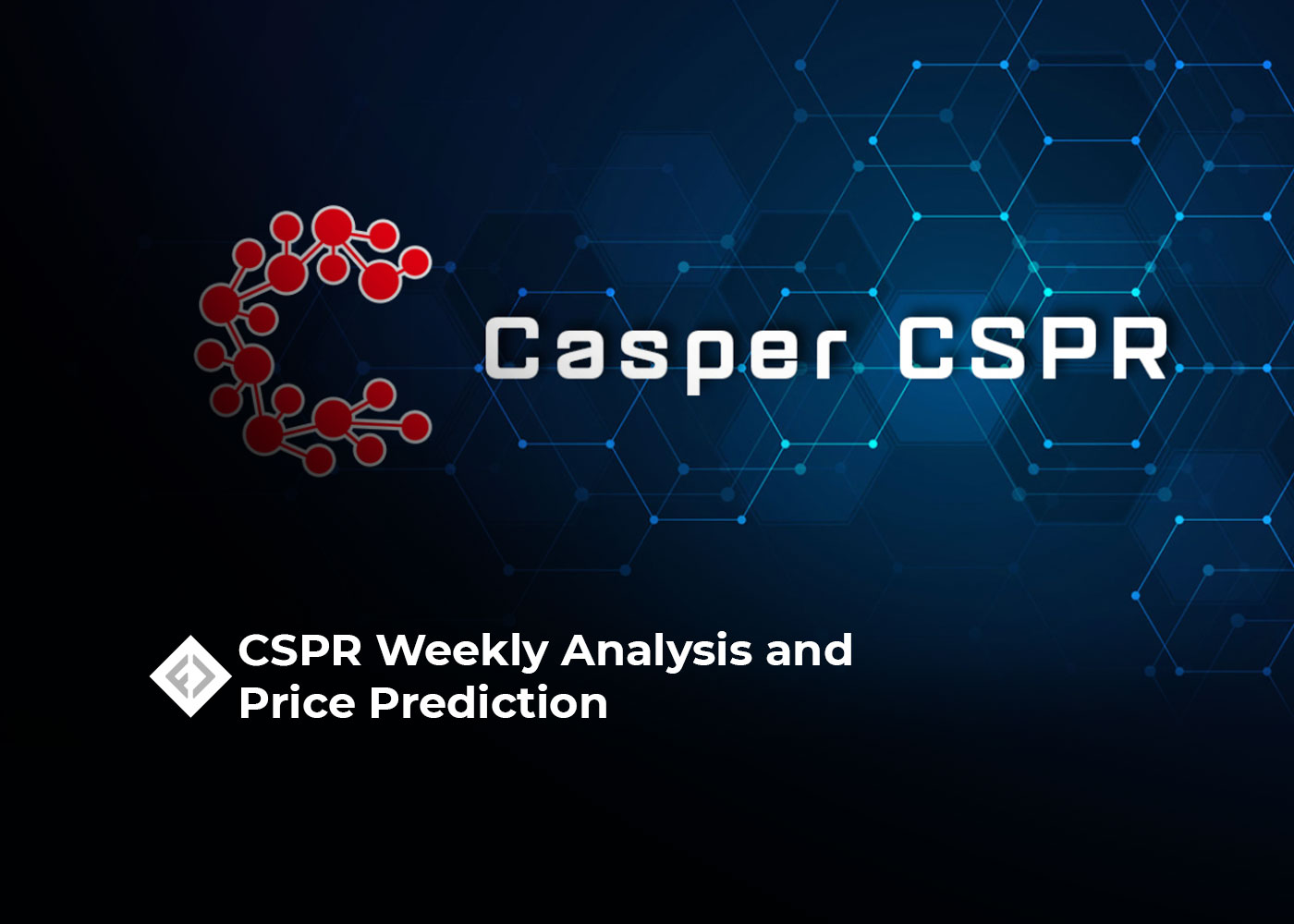 Factors Influencing CSPR Price
Factors that could influence the price of CSPR coin include:
Adoption: The Casper network's adoption level and the use of CSPR coin in various applications could affect its price.
Competition: The presence of other blockchain networks and cryptocurrencies with similar features and capabilities could impact the demand for CSPR coins.
Technology: The success of Casper in addressing scalability and security issues and its ability to attract developers to build dApps on its network could also influence CSPR coin price.
Market sentiment: Overall market trends, investor sentiment, and news related to the cryptocurrency market could also impact the price of CSPR coins.
CSPR COİN TECHNICAL ANALYSIS
After testing the historical high of $30.00 in May 2021, the CSPR fell by 99.92% in a year to $0.0222. CSPR, which provided a return of more than 100% with the purchases in the market, is currently trading at $ 0.04194. According to coinmarketcap data, CSPR, which has a size of $458,458,239, has had a volume of $6,990,775 in the last twenty-four hours.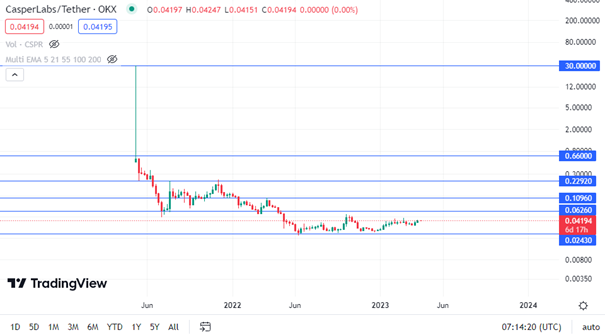 CSPR Chart Analysis
When we look at the CSPR chart, which has experienced a great collapse after seeing the historically high value of $ 30 and continues to upset its investors, we know that it has decreased by 99.92% from $ 30 to 0.0222. CSPR, which is currently traded at $ 0.04194 in the market, weekly support and resistance points are as follows; Our weekly support is at $0.02430, while our weekly resistance is at $0.06260.
This article does not contain investment advice or recommendations. Every investment and trading move involves risk, and readers should conduct their research when deciding. This article does not include investment advice or suggestions. Every investment and trading move involves risk, and readers should perform their analysis when determining.
You may be interested in: