Mining cryptocurrency has become popular in the digital world, but does internet speed affect mining? The answer may not be apparent immediately, but understanding and knowing exactly what role internet speed plays is vital for any successful crypto miner. In this blog post, we'll dive deep into what affects mining—including how data processing speeds can either make or break your crypto experience. Read on as we quickly explain how Internet speed impacts crypto mining efforts.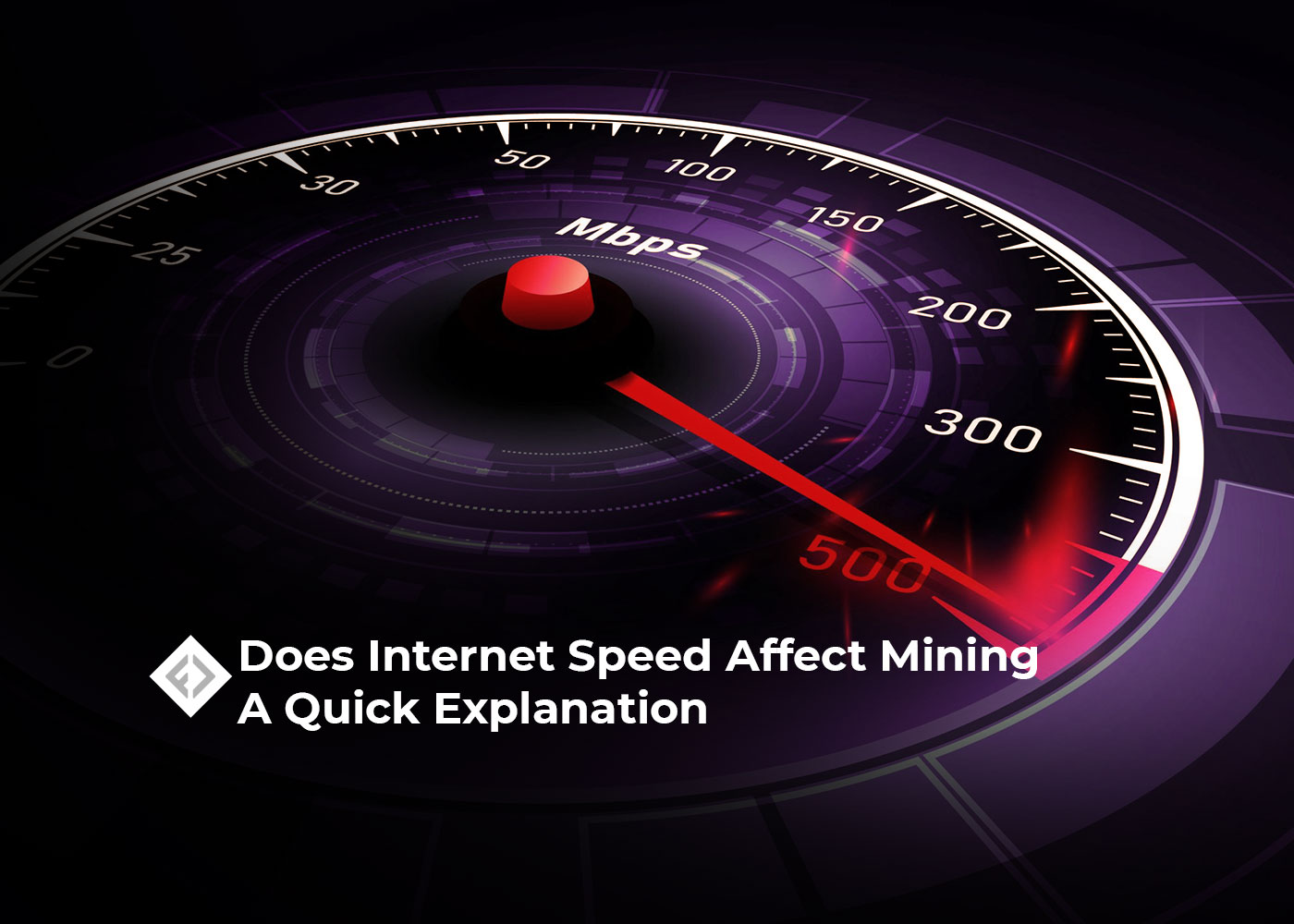 Before We Move On: What Is Crypto Mining?
Cryptocurrency mining is like a race to uncover complex mathematical puzzles – and the victor is rewarded with freshly minted tokens. This process involves powerful computers that try to solve these intricate problems, which are then verified and added to the blockchain network of an associated cryptocurrency. By participating in this competitive pursuit, miners can accumulate their own digital coins. This system helps ensure the security and reliability of cryptocurrency networks while generating new coins. Regrettably, mining necessitates a great deal of computational power that can be both costly and detrimental to our environment.
Does Internet Speed Affect Mining?
Does internet speed affect mining cryptocurrencies? Yes, it does. Although miners don't need ultra-fast speeds to mine effectively, they must constantly communicate with the blockchain network to receive and validate transactions and share their mining results. In this case, a slow internet connection can be a bottleneck for transmitting data from the miner's computer to the network, ultimately slowing down the entire mining process and reducing miners' profitability. Furthermore, if your internet connection is too slow, it may affect the mining process, leading to rejected shares and diminishing their efficacy. It's important to note that how much this affects cryptocurrency mining depends on what kind of digital currency you are trying to mine and which software tools you are utilizing.
To Sum Up
To conclude, a miner's internet connection can significantly impact their mining efforts. As we've explored, miners need their internet connection to relay data and interact with the blockchain. A faster internet connection will facilitate this task and make it easier for miners to participate in the network. However, other considerations, such as node software and hardware, are important. Ultimately, miners must assess all of these elements when considering which type of setup is best for their needs. We hope this post answers your "Does internet speed affect mining?" question.
You may be interested in: