Even when the crypto winter drags on and the monotony of a dormant environment sets in, there are still certain news pieces that manage to make us happy and keep us occupied . This fairly extraordinary tale by Rhett Mankind is a prime example . This creative person made a fortune in meme coin by harnessing the power of artificial intelligence.
Rhett Mankind Started with $69 and An Idea
In his pursuit of new artistic frontiers and lucrative avenues Rhett Mankind had a bold spirit. The latter has, in fact, turned to ChatGPT, the famous artificial intelligence, to develop his work. His goal then was to create his own cryptocurrency, a meme coin, to exploit the current hype around PEPE . With an initial budget of just $69, Rhett Mankind launched the Turbo . He said: 
"And then it got me thinking about how I can apply this to ChatGPT, which is text-only and not image-based. And then that's how I got the idea . Meme coins seem to be, you know, hype. (…) I was wondering if ChatGPT could offer a meme coin and that would be a success." 
Mankind's dialogue with ChatGPT took him through the process of making his idea a reality . Starting with a name, researching the PEPE phenomena at ChatGPT, outlining the concept in a white paper, designing and coding the cryptocurrency's intricate workings and eventually releasing the tokens into the blockchain .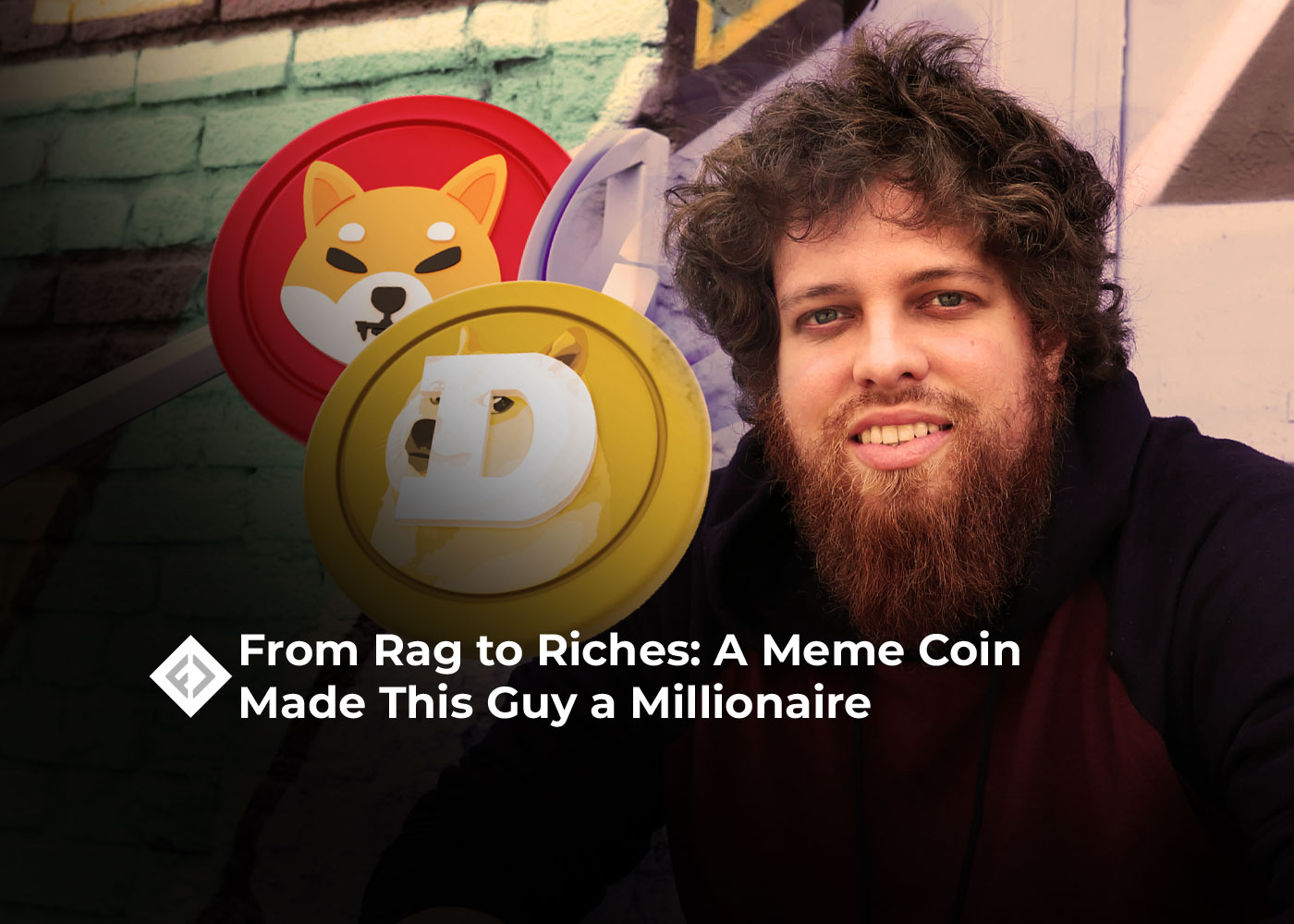 Turbocoin, a Decentralized Meme Coin, Made Him a Millionaire
After a Twitter poll inspired the artist to keep going the community of Turbo Token, an ERC-20 token on Ethereum, formed . The production was funded via ETH transactions and the 60 billion tokens already in circulation were "shared" with 9 billion of them locked .The community has been heavily engaged in the project's growth and marketing, going so far as to try to form a decentralized autonomous organization (DAO) . There is no longer a primary hub for the Turbo .
Propelled by the notoriety of ChatGPT and the overwhelming excitement of its community, the Turbo project or non-project has reached unanticipated success . As the number of transactions increased, the Turbo's worth began a wild ride moving from $40 million to $250 million on CoinMarketCap. Additionally the NFT sales of Rhett Mankind were boosted by this accomplishment . Despite several setbacks the artist finally sold around 100 digital paintings and made $40,000 .
The artist also reveals that he sold his cryptocurrency to purchase a home but not without emotion and that he distributed part of his excess to active members of his community before locking up the remainder . In theory Rhett Mankind might become a billionaire with only 10% of the 69 billion Turbo currency tokens in circulation .
You may be interested in:
A Clogged Network Is No Obstacle: Do You Want To Pay Less Fees On Bitcoin ?
VXUS vs VOO: Which Index Fund Will Outperform in 2023
Dfns Users Will Be Able To Employ Biometrics For Reaching Their Wallets