If you're considering signing up for a Robinhood account to start trading stocks, you'll be asked to provide your Social Security Number (SSN). While it may seem invasive to share such sensitive information, providing your SSN is a necessary step in the account registration process. In this article, we'll explore why Robinhood requires your SSN, how it's used to protect your account, and what steps you can take to safeguard your personal information.
Why Does Robinhood Need Your SSN?
Like any financial institution, Robinhood is required by law to collect and verify personal information from its customers. This is done to comply with anti-money laundering (AML) regulations and Know Your Customer (KYC) requirements. By collecting your SSN and other identifying information, Robinhood can confirm your identity, ensure you are not on watchlists, and comply with federal reporting requirements.
How is Your SSN Used to Protect Your Account?
Once you provide your SSN to Robinhood, it's encrypted and stored securely on their servers. It's important to note that Robinhood does not sell or share your personal information with third parties without your consent. Additionally, Robinhood uses various security measures to protect your account and personal information from unauthorized access, including two-factor authentication, biometric login options, and encryption of sensitive data.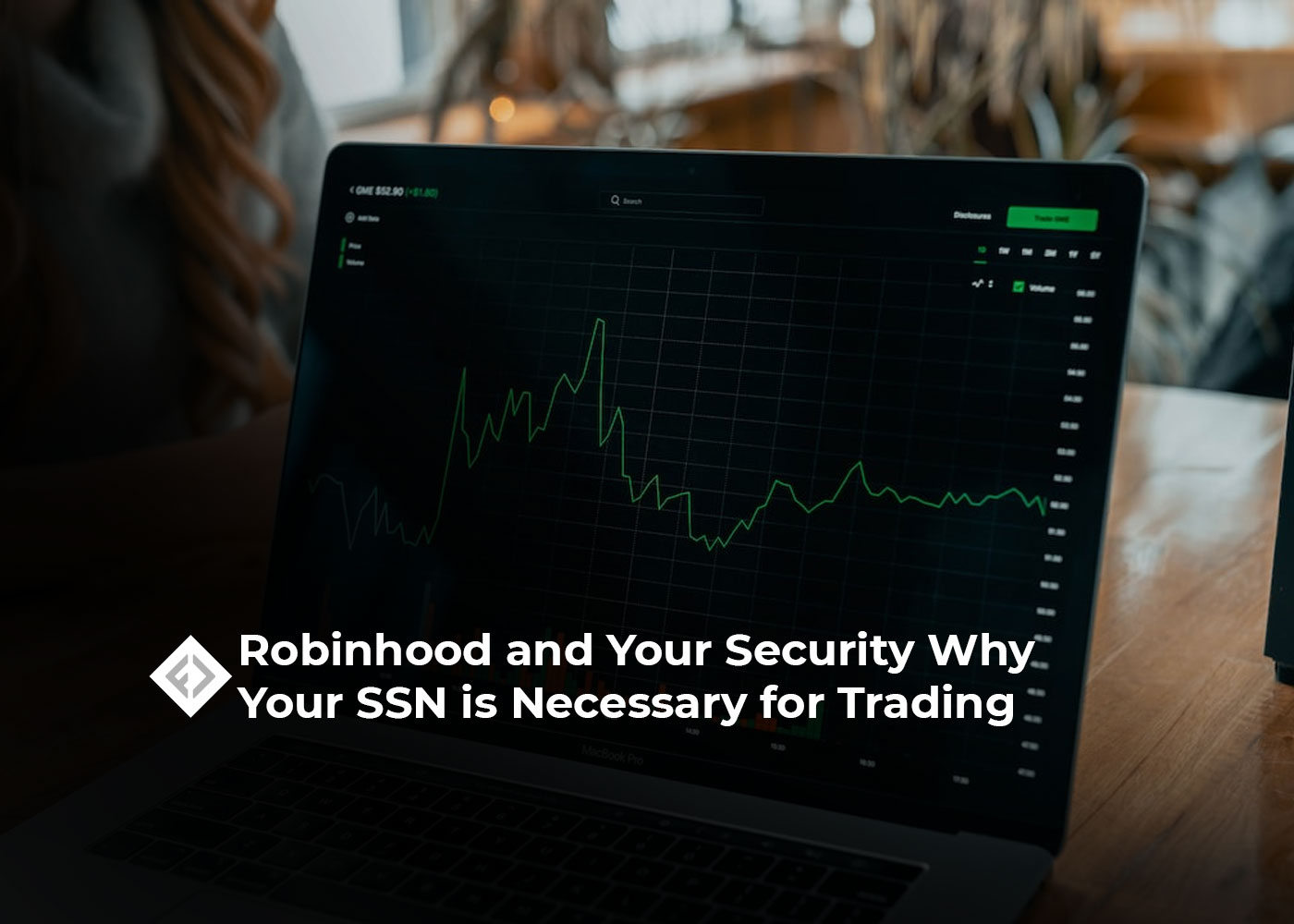 Protecting Your Personal Information
While Robinhood protects your personal information, taking additional measures to safeguard your data is still essential. Here are some tips to help protect your personal information:
Use a Strong Password: When creating a password for your Robinhood account, use a unique combination of letters, numbers, and symbols. Avoid using common words or phrases that can be easily guessed.
Enable Two-Factor Authentication: Robinhood offers two-factor authentication to provide an additional layer of security for your account. To enable this feature, you'll need to enter a code sent to your phone or email in addition to your password to log in.
Be Wary of Phishing Scams: Scammers often trick people into revealing their personal information by sending fake emails or text messages. Be cautious of any messages that request sensitive information and only provide information through the Robinhood app or website.
Monitor Your Account: Regularly review your account activity and alert Robinhood of suspicious transactions or unauthorized access.
What Happens if Your Personal Information is Compromised?
While Robinhood takes measures to protect your personal information, data breaches can still occur. If your personal information is compromised, taking immediate action is essential. Here are some steps you can take to protect yourself:
Change Your Password: If you suspect your account has been compromised, change your password immediately. Use a robust and unique password that you haven't used before.
Enable Two-Factor Authentication: If you haven't already, enable two-factor authentication to add an extra layer of security to your account.
Contact Robinhood: Contact Robinhood's support team to report the incident and request assistance securing your account.
Monitor Your Accounts: Monitor your financial accounts for suspicious activity and alert your financial institutions of unauthorized transactions.
File a Police Report: If you suspect your personal information was used to commit a crime, file a police report and provide as much information as possible.
In conclusion, providing your SSN to Robinhood is a necessary step in the account registration process. Your SSN is used to verify your identity, comply with regulations, and protect your account.
You may be interested in: