This article will analyze the GLMR coin according to www.coinmarketcap.com data. First, we will discuss the GLMR coin and its projects and make technical and graphic analyses. The analysis we will do in the weekly period will help the investors to take risks and manage their portfolios.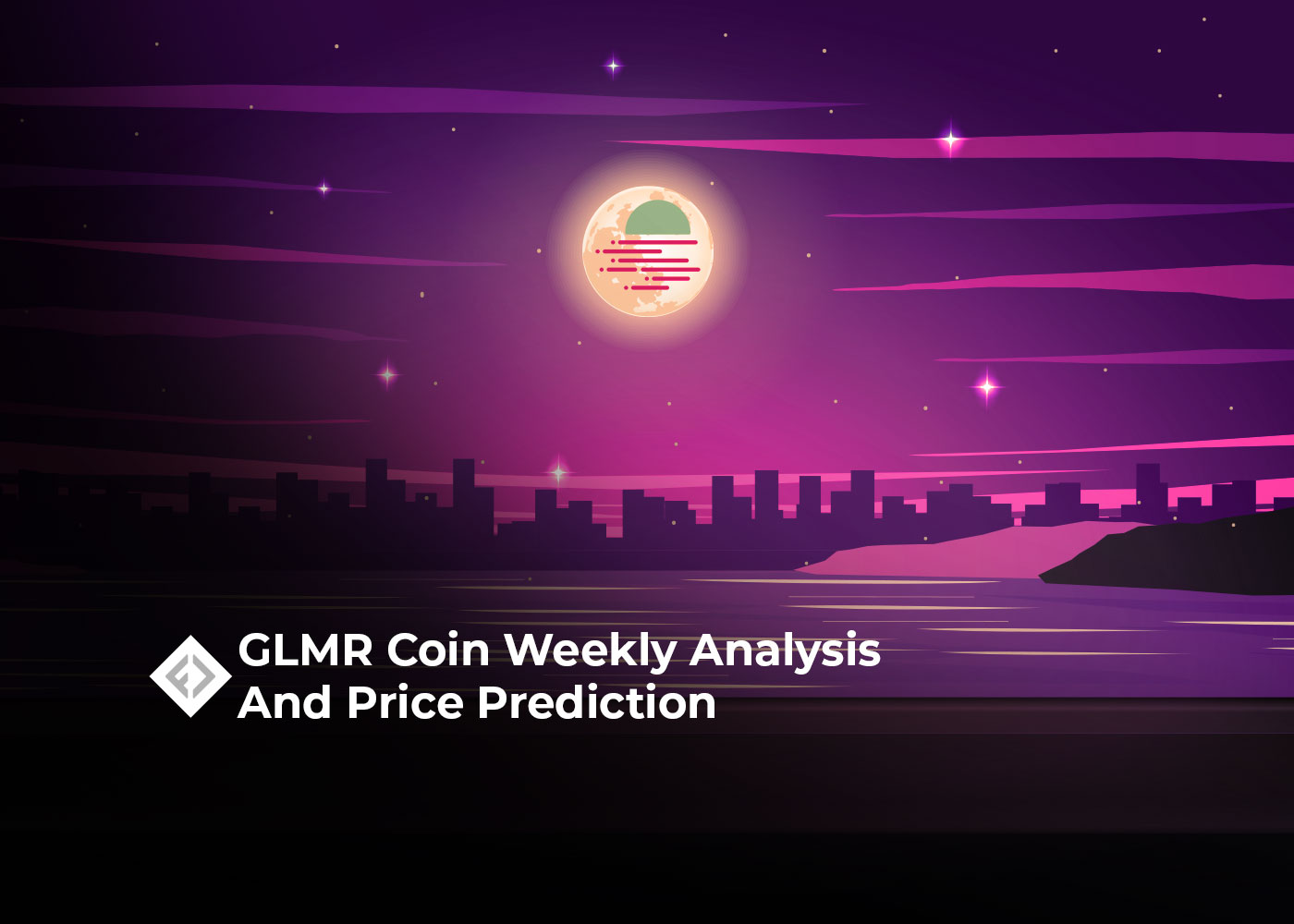 What is GLMR Coin?
Moonbeam is a blockchain platform that aims to make it easier for developers to create decentralized applications (dApps) that can run on multiple networks. Moonbeam uses the Ethereum Virtual Machine (EVM) to enable developers to build and deploy their dApps on the platform using Solidity, the programming language used for Ethereum dApps.
Moonbeam has its native cryptocurrency called the Moonbeam Coin (GLM). GLM is used as the gas fee for transactions on the Moonbeam network. It can also be staked to earn rewards and participate in governance decisions.
What are the projects of GLMR?
One of the primary projects of Moonbeam is to facilitate the interoperability of different blockchain networks. This means that dApps built on Moonbeam can interact with networks like Ethereum, Polkadot, and others. Additionally, Moonbeam has integrations with famous blockchain tooling, including MetaMask and Remix.
Factors Influencing GLMR Price
Factors that may influence the price of Moonbeam Coin include:
Market demand: Like any cryptocurrency, the cost of Moonbeam Coin is influenced by supply and demand. If there is a high demand for GLM, the price may increase.
Network usage: If more dApps are built on the Moonbeam network and more users use it for transactions, this may increase the demand for GLM and, in turn, the price.
Competition: If other blockchain platforms emerge that offer similar features as Moonbeam, this may reduce the demand for GLM and, in turn, decrease the price.
Regulatory changes: Regulatory changes or crackdowns on cryptocurrencies may affect the price of Moonbeam Coin.
Adoption by developers and users: The more developers and users that adopt Moonbeam, the higher the demand for GLM may be, which may increase the price.
It's important to note that these factors are not exhaustive, and various other factors can also influence cryptocurrency prices. Investing in cryptocurrencies carries risks, and it's crucial to conduct thorough research and exercise caution before making any investment decisions.
GLMR COİN TECHNICAL ANALYSIS
After testing its historical high of $51.00 in January 2022, GLMR fell by 99% to $0.3153. Although it rose to $ 0.5590 with the purchase in the market at the beginning of 2023, it is currently trading at $ 0.3530. According to www.coinmarketcap.com data, GLMR, which has a size of $220,884,302, has had a volume of $6,840,380 in the last twenty-four hours.
GLMR Chart Analysis
Frustrated by its investors with a 99% decline, GLMR fell to $0.3153. When we examine the GLMR chart, which tries to start a slightly upward trend with the purchases in the market at the beginning of 2023, we see that it has been consolidated in the range of $0.3153- 0.5590 for the last six months. GLMR, which we see breaking the downtrend, gathers strength to start the uptrend if there is no selling pressure in the market at the end of the horizontal trend. Weekly, $0.3153 is our support zone, while $0.5590 can be our resistance zone.
This article does not contain investment advice or recommendations. Every investment and trading move involves risk, and readers should conduct their research when deciding. This article does not include investment advice or suggestions. Every investment and trading move involves risk, and readers should perform their analysis when determining.
It may get your attention: