The 7.2 magnitude Kahramanmaraş-centered earthquake in Turkiye has caused significant loss and destruction throughout Malatya, Adıyaman, Hatay, Kilis, Adana, Şanlıurfa, and Diyarbakır regions. Unfortunately, the number of fatalities is currently over 36 thousand, with an additional 100 thousand injured people in its wake, adding to that more than 6 thousand destroyed buildings. Economists have estimated the costs associated with this tragedy, but it's expected they will also begin to impact economic growth.
Earthquake Can Directly Affect Growth
Though the total economic cost of the earthquake remains unclear, a drop in electricity consumption by 11 percent compared to last week gives us strong evidence that it will have significant consequences for growth. The three economists Reuters consulted predicted the total expenditure could reach $50 billion—a figure echoed by an economy official: "Our calculations suggest this disaster may incur costs of around 50 billion dollars. However, we must also account for its far-reaching ripple effects as well."
After considering the potential disruption of 50% in production, economists established that the earthquake's economic impact could range from a 0.6 to 2 points loss on national income and take as long as 6-12 months for full compensation.
According to TÜRKONFED's Statements, the Damage Could Reach $84 Billion
In its initial report about the Kahramanmaraş earthquake, TÜRKONFED (The Turkish Enterprise and Business Confederation) said that it is estimated to cause a monstrous economic loss of 84.06 billion dollars – 70.75 billion due to housing damages, 10.4 billion from national income losses and 2.91 billion in missed workdays! This destructive event will no doubt affect Turkiye considerably over time.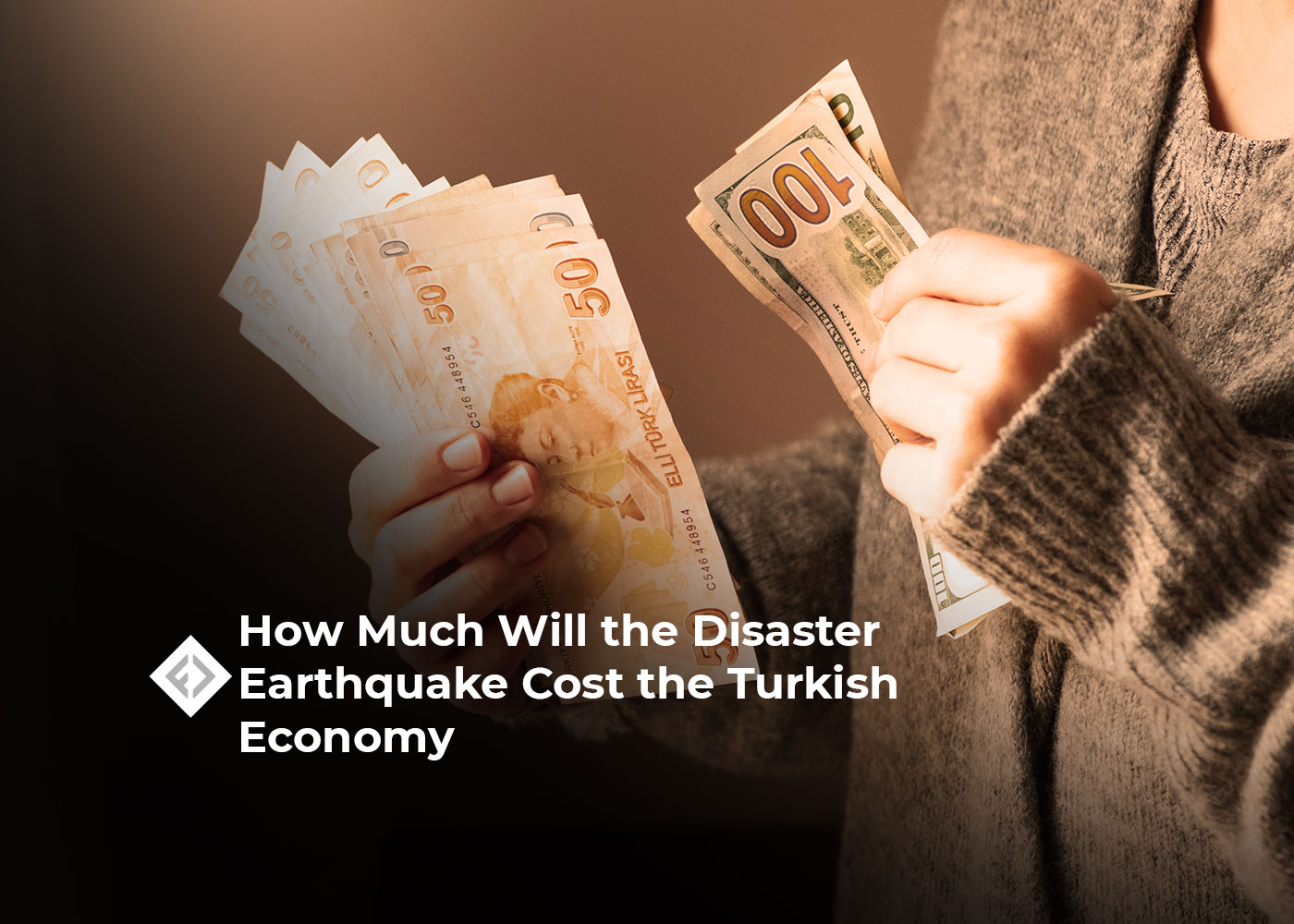 According to JPMorgan, The Earthquake Could Cost %2.5 of the GDP
JPMorgan, the esteemed American investment bank, estimated that direct damage to buildings and infrastructure from the catastrophic earthquakes in Kahramanmaraş would cost 2.5 percent of GDP – a hefty $25 billion. Fatih Açelik, an economist at JPMorgan, shared with customers his assessment of the damaging economic effects of this seismic event: "The earthquake in Turkiye caused heartbreaking loss of life and will assuredly have monumental financial impacts."
Goldman Sachs Thinks the Damage Won't be as High as Thought
On the contrary, Goldman Sachs economists stated that it is too soon to evaluate the complete harm of the earthquakes on Turkiye's infrastructure and economy. However, past earthquake studies revealed that while there may be significant destruction to the capital stock, growth could surprisingly remain minimal in comparison.
In their research notes, Goldman Sachs economists Clemens Grafe and Başak Edizgil deduced that the cost of last week's earthquake on GDP could likely be lower than 1 percent. Their findings were based on an academic study that revealed that the 1999 Marmara Earthquake had a greater impact on GDP (more than three times) yet only amounted to 1.2 percent in total costs. Therefore, considering this region's contribution to growth, it is safe to assume that the overall financial damage from this recent earthquake will remain below 1 percent of GDP.
Any other content that might interest you: Korean Authorities Launch Investigation into Undeclared Crypto Revenues