Bitcoin mining is the mechanism used to create new Bitcoins and verify transactions on the blockchain network. A Bitcoin wallet is a digital wallet that stores, sends and receives Bitcoins. Mining and using a Bitcoin wallet may seem difficult, but they can be simplified with simple steps. You need a powerful computer with special mining software. The program is designed to solve complex arithmetic problems needed to perform transactions on the blockchain network. Each time a miner solves a task, he is paid with a certain number of bitcoins.
Where Are The Earned Bitcoins Transferred To?
After earning Bitcoins through mining, you need to deposit them into a Bitcoin wallet. Different types of wallets exist, such as mobile, web-based hardware, and paper wallets. Each has its own advantages and disadvantages, so choose the one that best suits your needs. To use a bitcoin wallet, you need to create an account and a wallet address. With this address, you can send Bitcoin to other users or merchants and receive Bitcoin from them. A strong password and two-factor authentication are important to keep your money safe.
How To Mine?
Mining and using a Bitcoin wallet are great way to participate in the fascinating world of cryptocurrencies. Anyone with patience and dedication can mine Bitcoins and keep their money safe in a wallet.
How Do I Get A Cryptocurrency Wallet For Mining?
If you are new to cryptocurrency mining, you should get a cryptocurrency wallet first. A cryptocurrency wallet is a software application that holds your private and public keys and interacts with many blockchains so you can send and receive digital currencies and keep track of your account balance.
Getting a cryptocurrency wallet for mining is a simple process. Depending on your preferences, you can choose between a hot wallet or a cold wallet. A hot wallet is connected to the internet, while a cold wallet is not connected to the internet and offers more security.
How Do I Get A Hot Wallet?
To get a hot wallet, simply download a wallet app on your phone or computer. There are also other wallet options, like Coinbase Exodus and MyEtherWallet; most are free.
How Do I Get A Cold Wallet?
For cold wallets, there are hardware wallets like Trezor and Ledger. These wallets offer the best level of security as they don't require an internet connection. After you download your wallet, you will be assigned a public address. This is the address you give to other people who want to send you cryptocurrencies. It is very important to protect your private key, because only with it you can access your money.
To sum up, acquiring a bitcoin wallet is crucial for profitable cryptocurrency mining. Whether you choose a hot or cold wallet, remember to protect your private key.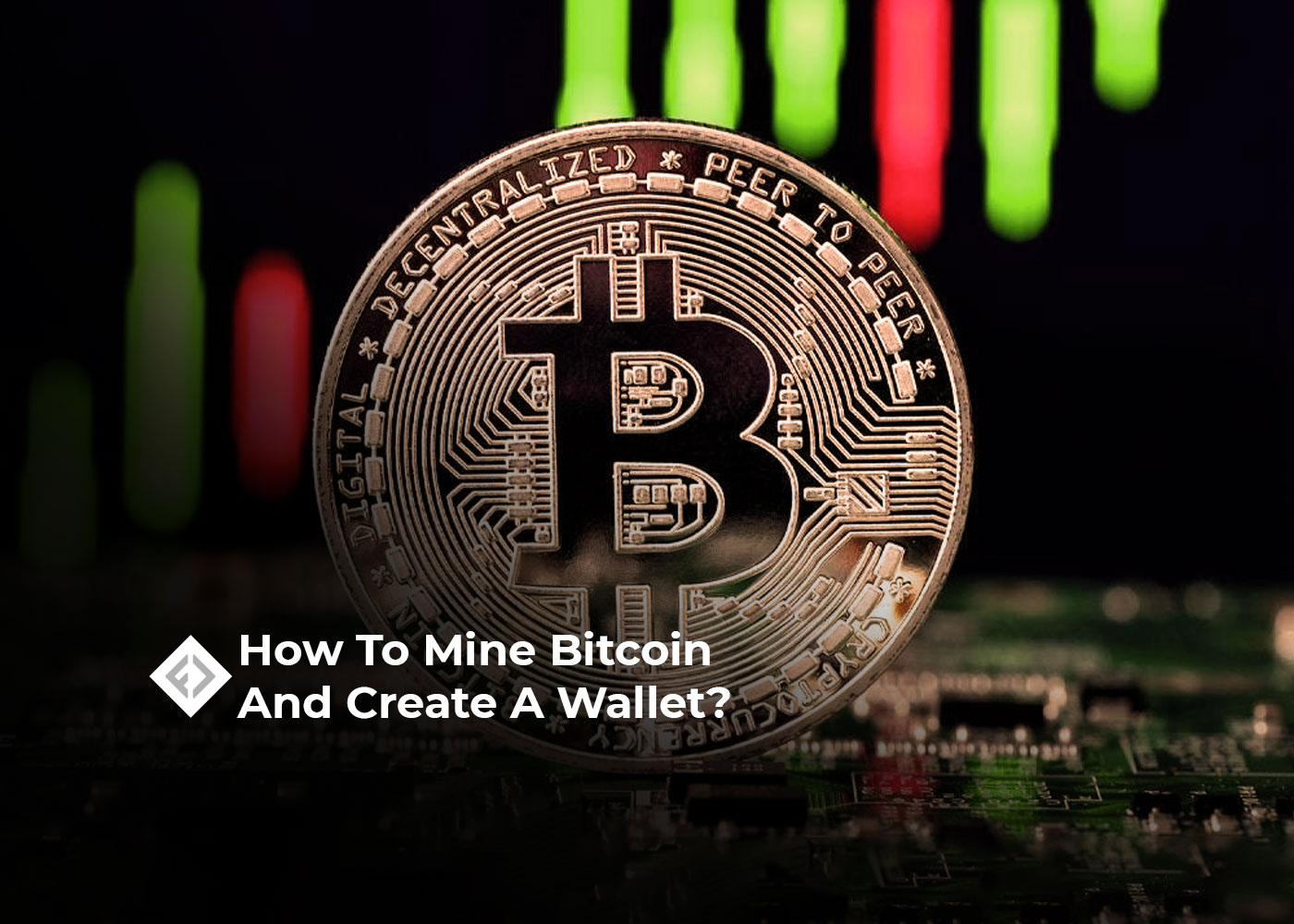 Which Wallet Is Ideal For Bitcoin Mining Cryptocurrencies?
Choosing the right wallet for mining cryptocurrencies is very important. A cryptocurrency wallet is a software that allows you to store, transfer, and receive digital money. Choosing the right wallet can make the difference between success and failure in cryptocurrency mining.
Long-term hardware wallets are the best alternative for anyone who wants to store their digital assets. They offer excellent protection against hacking and other security threats. However, this protection comes at a significant cost.
In contrast, software wallets offer a cheaper and more convenient alternative. They are available in various formats, including mobile apps, desktop software, and web-based wallets, and offer various features such as two-factor authentication and seed backups. However, they may not be as secure as hardware wallets.
When choosing a wallet, it is very important to check the type of cryptocurrency you want to mine, as not all wallets can handle all types of cryptocurrencies. Also, find out about the status and feedback of the wallet provider before making a choice.
In conclusion, the ideal wallet for mining cryptocurrencies depends on personal preferences and the desired level of security. When choosing, it is very important to consider the advantages and disadvantages of each type of wallet.
Do You Need A Wallet For Mining Cryptocurrencies?
A common question when it comes to mining cryptocurrencies is whether a crypto wallet is necessary. Yes, you need a cryptocurrency wallet to mine cryptocurrencies.
A cryptocurrency wallet allows you to store the digital currency you want to mine safely. Hot wallets are online and connected to the internet, while cold wallets are offline and not connected to the internet and are used for offline storage.
A cryptocurrency wallet is very important for mining because it lets you track your earnings and protects them from hacking and theft. Also, with a wallet, you can transfer your earnings to exchanges where they can be sold or exchanged for other cryptocurrencies.
Without a cryptocurrency wallet, you can't store newly mined tokens, which are lost forever. No matter what type of mining you decide to do, you should have a secure cryptocurrency wallet to protect your income.
You may be interested in: