In a recent interview, Michael Saylor, the co-founder and head of MicroStrategy shared his belief that large banking institutions will eventually provide bitcoin storage services . Saylor expressed the opinion that as bitcoin becomes widely adopted by corporations, governments, non-profit organizations and individual users banks will offer custodial services to mitigate the risks associated with self-storage of cryptocurrencies .
Saylor Envisions Banks Providing Custodial Services as Bitcoin Adoption Grows
Saylor emphasized that certain groups of individuals may lack the knowledge or ability to manage cryptocurrencies effectively . He mentioned children and elderly people with dementia who may inherit bitcoins as examples . In such cases involving a trust company to manage BTC on behalf of these individuals becomes necessary . Saylor highlighted that authorities would not allow public officials or defense personnel to personally hold bitcoins and emphasized the need for a reliable infrastructure to store crypto assets . He believes that bitcoin will definitely infiltrate traditional organizations for economic, physical and political reasons .
Reasons for Bitcoin's Infiltration into Traditional Institutions, According to Saylor
Saylor also stated that bitcoin ownership has become a vital need for people due to rising inflation and growing distrust of traditional banks . As the inflationary pressures increase and people seek alternative stores of value the demand for bitcoin continues to rise . Saylor's vision suggests that banks will recognize this trend and adapt to offer secure storage services for cryptocurrencies .
MicroStrategy's Michael Saylor's insights shed light on the future trajectory of bitcoin adoption and its integration into the offerings of traditional financial institutions .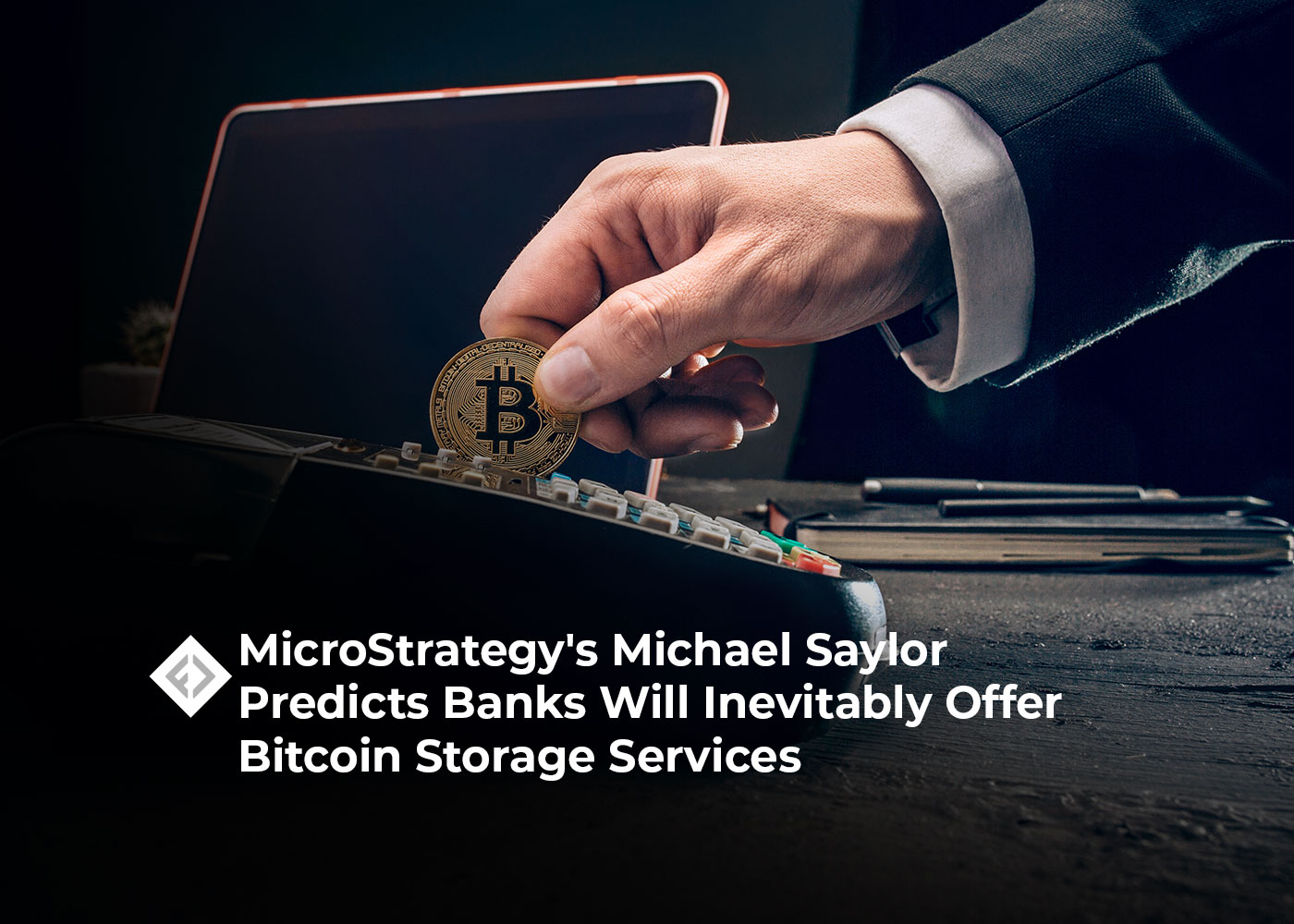 Bitcoin's Adaptation Increases
The increasing adaptation of bitcoin as a recognized and valuable asset class is playing a significant role in driving this shift . As more individuals and institutions recognize the potential of bitcoin as a store of value and a hedge against inflation the demand for secure storage solutions provided by banks is expected to grow . This evolving landscape presents opportunities for collaboration between the cryptocurrency industry and traditional banking sector ultimately bridging the gap and providing users with reliable and convenient bitcoin storage services .
You may be interested in:
A Clogged Network Is No Obstacle: Do You Want To Pay Less Fees On Bitcoin ?
VXUS vs VOO: Which Index Fund Will Outperform in 2023
Dfns Users Will Be Able To Employ Biometrics For Reaching Their Wallets