Moody's Investors Service, a leading credit rating agency, has raised Turkey's growth forecast for 2023 from 1.5% to 2%. The move comes after the country's economic indicators showed improvement, despite the ongoing challenges posed by the pandemic.
In this article, we will explore the factors that led to Moody's upward revision of Turkey's growth forecast, the challenges facing the country's economy, and the potential impact of the forecast on Turkey's economic recovery.
What You Need to Know About Moody's, the Global Financial Services Company
Moody's, officially known as Moody's Corporation, is a global financial services company that provides credit ratings, research, and risk analysis services to businesses and governments around the world. The company was founded in 1909 by John Moody, and has since become one of the world's largest credit rating agencies, alongside Standard & Poor's and Fitch Ratings.
Moody's credit ratings are widely used by investors, issuers, and regulators to assess credit risk and make informed investment decisions. The company assigns credit ratings based on its assessment of an entity's ability to meet its financial obligations. Moody's also provides research and analysis on a range of topics related to the global economy, financial markets, and specific industries.
Moody's operates in over 40 countries and employs approximately 11,000 people worldwide. The company is publicly traded on the New York Stock Exchange under the ticker symbol MCO. With its extensive experience and expertise in credit analysis, Moody's plays an important role in global financial markets and is recognized as a leader in its field.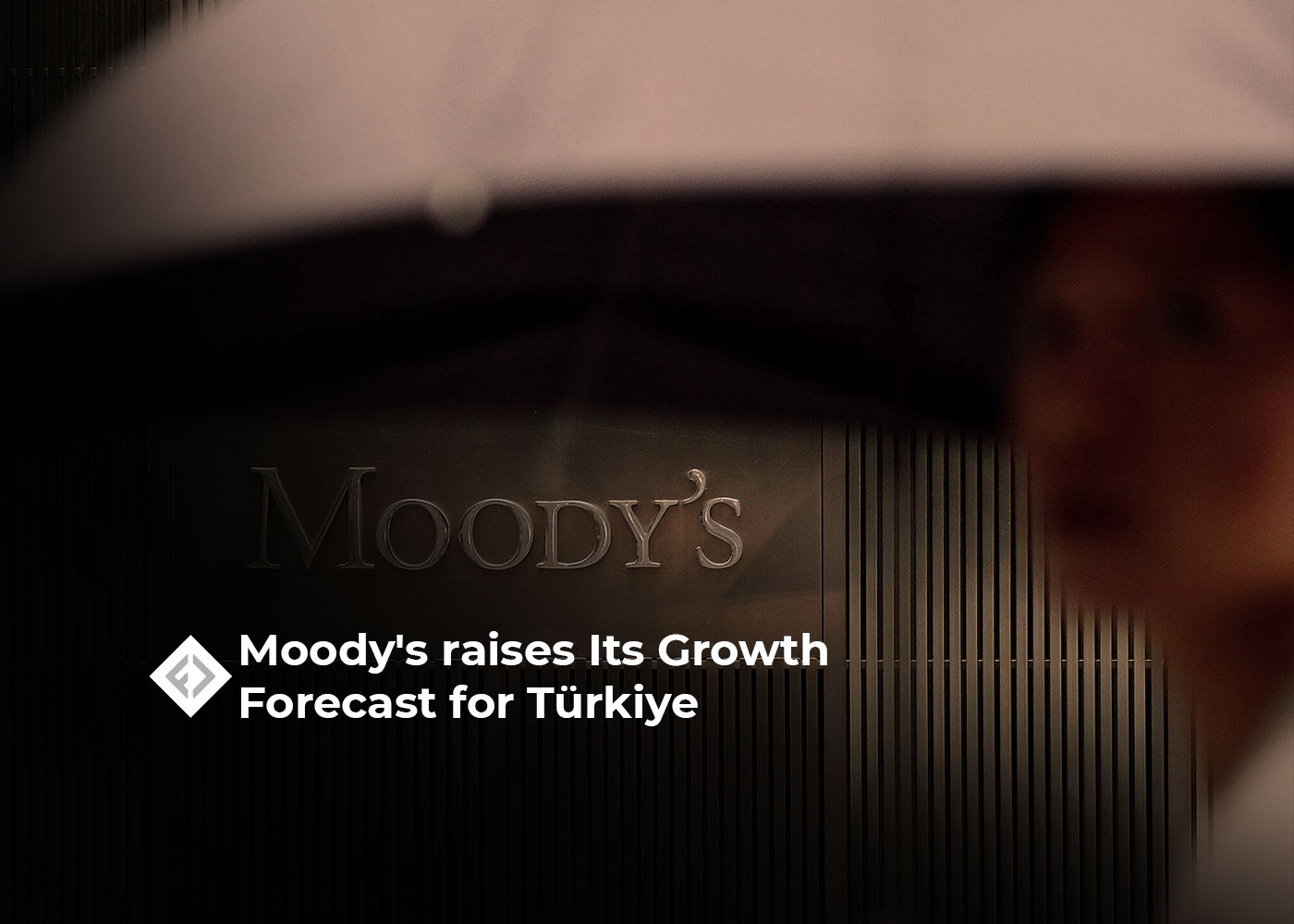 Factors Leading to Moody's Growth Forecast Upgrade
Moody's cited several factors contributing to the upward revision of Turkey's growth forecast, including the country's strong export performance, improvements in its current account balance, and the government's ongoing efforts to support economic growth through fiscal and monetary policy measures.
Challenges Facing Turkey's Economy
Despite the positive indicators, Turkey's economy still faces several challenges. The country's high inflation rate, currently around 20%, remains a major concern, as does the government's high debt levels and the ongoing volatility in the lira. Additionally, Turkey's reliance on short-term foreign borrowing continues to expose the economy to external risks.
Potential Impact of the Forecast on Turkey's Economic Recovery
Moody's growth forecast upgrade is a positive development for Turkey's economic recovery, which has been hampered by the pandemic and other external factors. The forecast may provide a boost to investor confidence and attract more foreign investment to the country. However, Turkey will need to address its ongoing economic challenges and maintain a stable policy environment to sustain economic growth over the long term.
Moody's decision to raise Turkey's growth forecast to 2% is a positive development for the country's economic recovery. While several challenges remain, including high inflation and external risks, the upward revision reflects the country's improving economic indicators and the government's ongoing efforts to support growth. As Turkey continues to navigate the ongoing challenges posed by the pandemic and global economic conditions, it will be essential to maintain stable economic policies and address its ongoing challenges to sustain long-term growth.
How It Is Determined?
Moody's calculates Turkey's growth forecast based on a range of economic indicators, including data on GDP, inflation, current account balance, government debt, and monetary and fiscal policy. The agency also takes into account external factors such as global economic conditions and geopolitical risks. Moody's analysts assess the country's economic performance and outlook using a variety of statistical models and qualitative assessments. These assessments are reviewed regularly and updated as necessary to reflect changing economic conditions and new information. Overall, Moody's uses a rigorous and comprehensive approach to analyzing economic data and making growth forecasts for Turkey and other countries.
You may be interested in: IMF Takes Moderate Steps Against Cryptocurrencies