The Tesla stock crash was an issue that caused waves throughout the global financial markets in recent weeks. Despite it keeping pace with tech stocks until September 2022, things quickly shifted downhill – from Elon Musk 's Twitter musing to disappointing delivery stats and diminishing demand within China. After encountering a stagnant period at the close of December, Tesla stock dropped for seven consecutive days before finally seeing an unenthusiastic rally. Now its chief investor Leo Koguan – who has hitherto been relatively silent and became one of the biggest individual Tesla shareholders in 2021 – is gradually losing his patience.
Leo Kougan Blames Musk
Leo Koguan believes that Tesla CEO Elon Musk intentionally caused the Tesla share price to plummet, and consequently, millions of shareholders lost their investments. As he mentioned in a recent tweet, it is believed that Musk deliberately decreased the company's value for tax advantages. Unlike the traditional way of selling shares—through investment banks' block placements at affordable prices—Elon Musk opted to put his blocks onto the secondary market, as reported by "Teslamag." As he has been disposing of $40 billion worth of Tesla stocks since November 2021, this had an overwhelming impact on its price.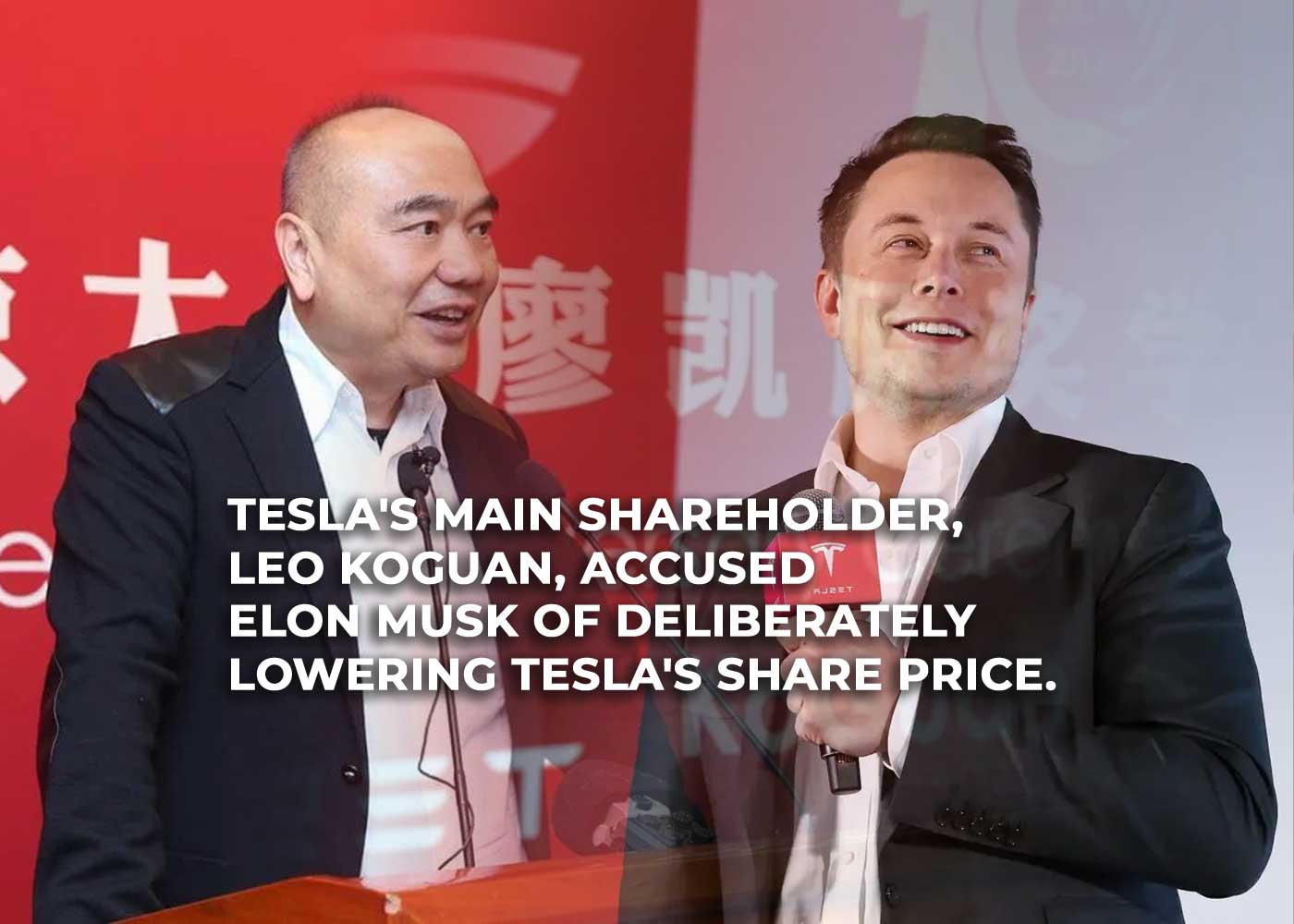 Will Tesla Recover?
The most current news has revealed that Tesla is intent on expanding its Texas Gigafactory, and Musk's promise to not divest any of his Tesla shares over the next couple of years has further stimulated positivity. As a result, the value of these stocks has been pulled away from USD 100 – previously, it had come dangerously close – and is now valued at an impressive USD 160.27 as of January 26th, 2023.
After the recent drop in Tesla's stock price, some analysts view it as a great buying opportunity, with Ben Kallo from Baird even going so far as to call it "the best investment idea" for 2023. Nevertheless, others, such as Ryan Brinkman from JPMorgan, argue that the shares are still highly overpriced when looking at competitors like Volkswagen and General Motors.
You may be interested in: Turkey's Stock Market Falls and Lira Stays Close to All-Time Low After Earthquake Emergency Declared by President Erdogan