On Tuesday, the stock market and the Turkish lira suffered after the devastating earthquake on Monday. The President of Turkey, Recep Tayyip Erdogan, declared a three-month emergency in the regions most impacted by the quake.
According to Reuters, the Borsa Istanbul 100 Index experienced a decline of 7.1%, leading to two trading halts. Meanwhile, the iShares MSCI Turkey ETF fell 6% following its previous decline of 2.4% on Monday.
The lira hit a record low, with the dollar valued at 18.8297 liras. The earthquake had a magnitude of 7.8 and hit southeast Turkey and northwest Syria.
Uncertainty In The Stock Market Brings Declines
As of 6.45 PM, the number of dead was 5 thousand 434, the number of injured 22 thousand 286, the number of destroyed buildings 5 thousand 777, and the number of buildings reported as collapsed was announced as 11 thousand 302. 
President of the United States of America Joe Biden has ordered a team to assist in the rescue efforts, and the European Union has also sent search and rescue teams to the country.
State of Emergency declared in 10 cities for three months
In order to ensure that search and rescue activities and subsequent works can be carried out quickly, it was decided to declare a State of Emergency based on the authority given by Article 119 of the Constitution.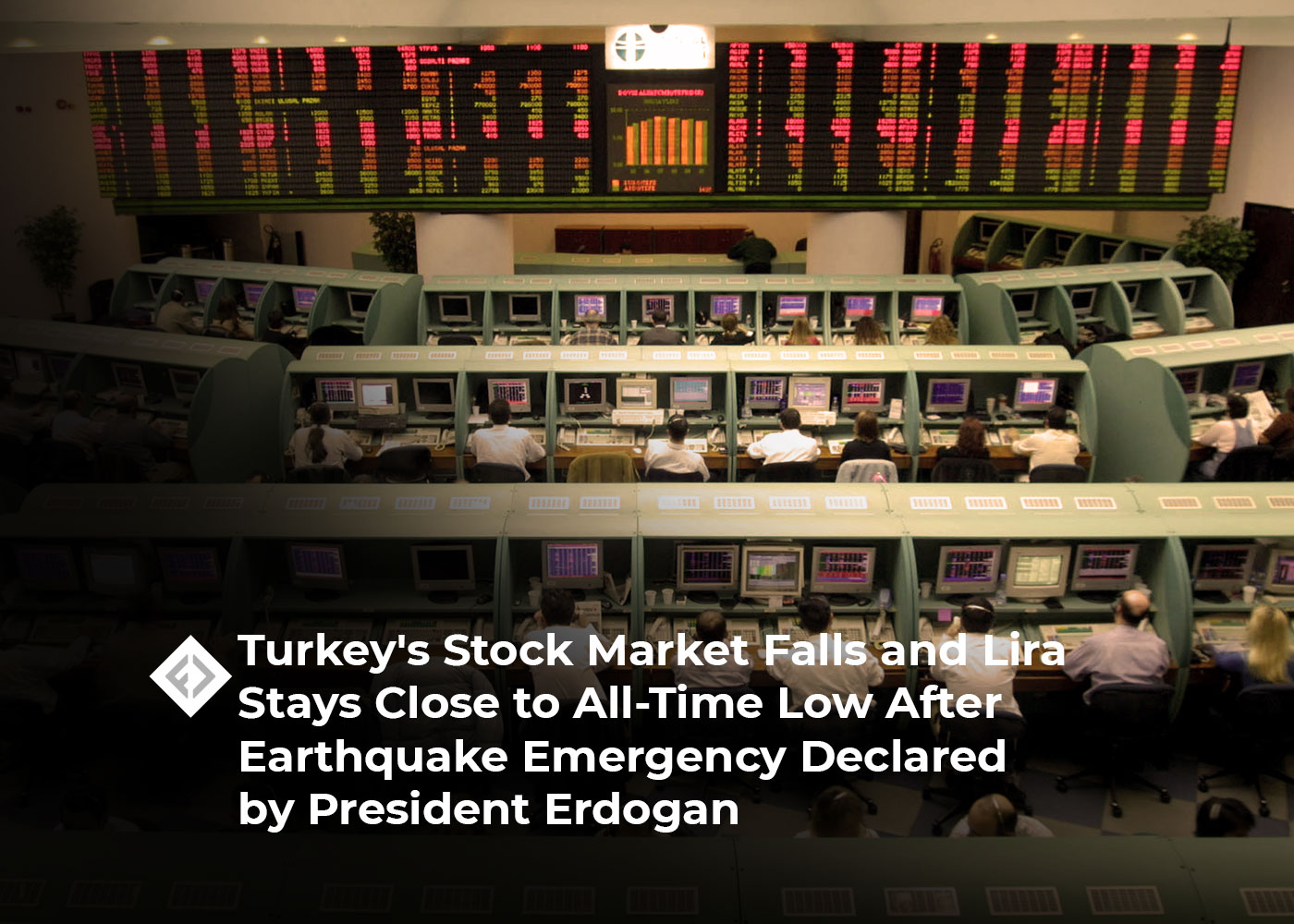 What are the Responsibilities of Citizens and Institutions in the State of Emergency?
As per the provisions in the First Part of the Second Part of the State of Emergency Law No. 6175, in the event of a disaster-triggered state of emergency:
The expenses incurred will be primarily covered through public resources and aid. If these sources are insufficient, the local credit institutions will be utilized.
Public institutions, organizations, and individuals in the affected region may request resources such as land, buildings, vehicles, equipment, food, clothing, medical supplies, etc.
All citizens between the ages of 18-60 in the declared state of emergency are obligated to fulfill the duties assigned to them during the emergency and carry out the work required.
You may be interested in: Turkish Stock Market Sees a Bear Trend Following The Fatal Earthquake