On Monday's episode of CoinDesk TV's "All About Bitcoin," Luzius Meisser, chairman of the cryptocurrency firm Bitcoin Suisse, suggested that constructing a firewall between traditional banking systems and cryptocurrencies may be the best way to preserve the digital asset industry in European Union.
This Containment Policy Can Be Helpful
According to Meisser, Zug's four-strategy framework could be a boon for both cryptocurrency and the traditional finance space. He stated that "containment" is likely the approach EU lawmakers will choose to pursue. This strategy would help ensure that digital assets are regulated within their respective jurisdictions with greater transparency and trustworthiness for all parties involved.
According to Meisser, these policies aim to guard the traditional financial system against any potential damage caused by cryptocurrencies. However, he believes that this may also serve as a form of protection for digital currencies from faults and errors often associated with conventional finance systems.
The European Union Recently Introduced New Restrictions
Last week, the European Union legislative body passed a motion that enforces stringent standards on banks investing in cryptocurrency, requiring them to have one euro of their own capital for every euro held in crypto assets. These restrictions mimicked regulations set forth by the Basel Committee on Banking Supervision, an international standard setter for such practices within the industry.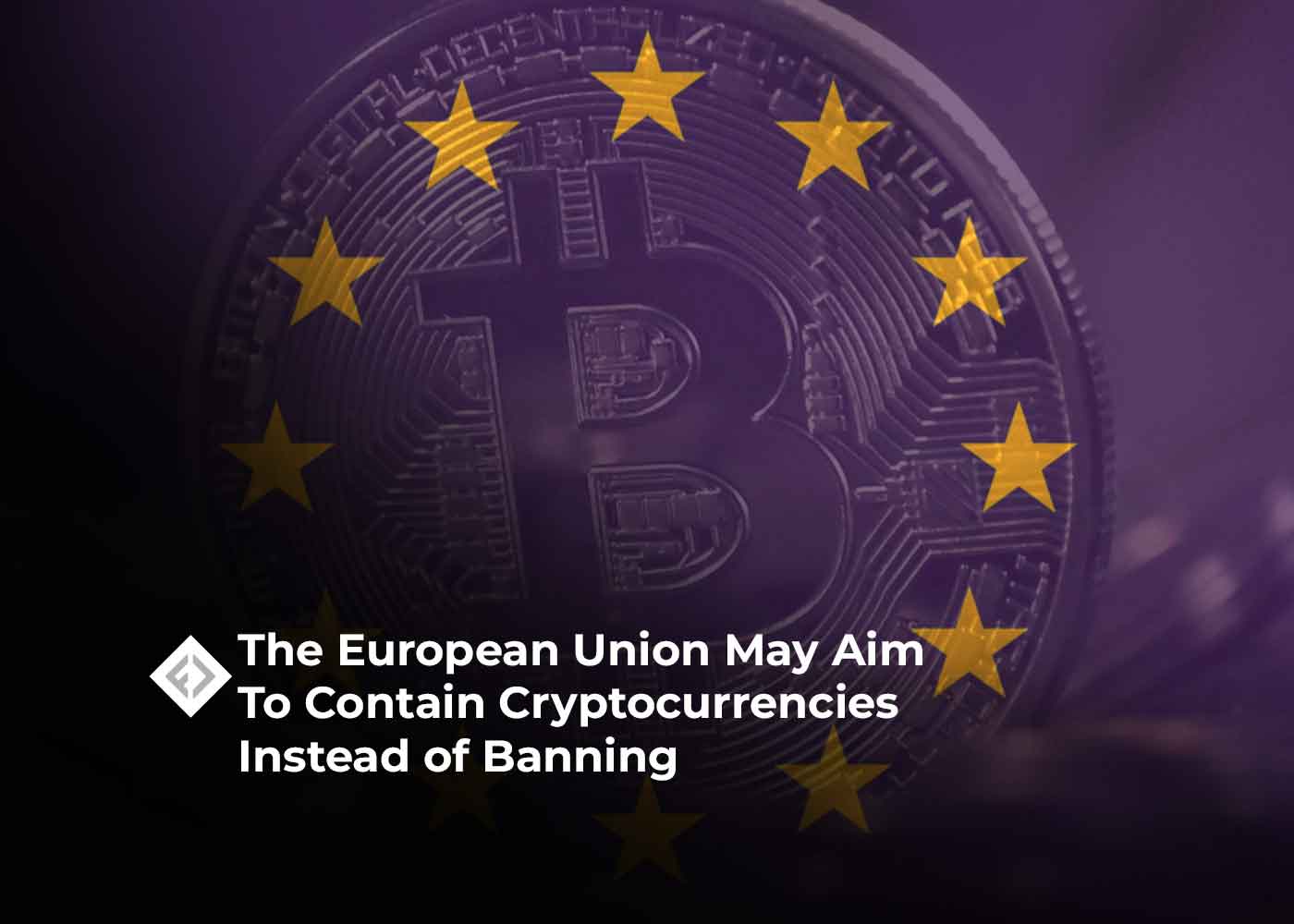 According to Meisser, the committee's proposed crypto banking containment regulations will become even more restrictive towards digital currencies. A prime example of this is their 1%-2% rule, which seeks to cap a bank's exposure to cryptocurrency at 2%. This would require them to secure an additional bitcoin for each one held for clients – essentially prohibiting any form of financial dealings involving it altogether. This containment is set into effect by the start of 2025 and could have serious repercussions on traditional banks and those operating in the cryptocurrency sector.
According to Meisser, this means that "there is no way a traditional bank account can be used where an individual holds bitcoin as a claim."
States Will Not Take the "Laissez-Faire" Approach
As per the Committee's regulations, banks would not accept cryptocurrency as security. This could prove significantly difficult for any future loan requests a client may make. Banks will only have access to storing clients' cryptos – nothing else, so stated Meisser. In addition, policymakers are unlikely to completely outlaw cryptocurrencies either due to their compatibility with liberal political order, according to Meisser.
He stated that legislators are unlikely to pursue a laissez-faire approach and let the market self-correct since such an action would make them "obsolete" and obstruct their aim.
You may be interested: Twitter Started Paying Interest on Its Debts