Twitter has taken its first step in tackling the immense debt accrued due to Elon Musk 's successful acquisition of the social media giant. Back in October 2022, the tech mogul secured a $44 billion loan for his purchase of Twitter – with more than $12.5 billion coming from this loan now falling on Twitter's shoulders as part of their responsibility stemming from that deal.
This Payment Is Good News, But It's Just the Beginning
On Friday, Twitter reportedly paid an estimated $300 million in interest payments to seven banks led by Morgan Stanley, which originally supplied the acquisition funds. This hefty payment is believed to have been met without issue.
The company's successful initial payment of $300 million is certainly a favorable sign, but it doesn't come close to resolving the enormous sum owed. Bloomberg calculated that Twitter must pay an estimated $1 billion each year to stay on top of its debt; the annual interest alone could surpass the incredible amount of $1.2 billion. This stands starkly different from the pre-Musk days when only around $100 million was paid annually towards interest payments.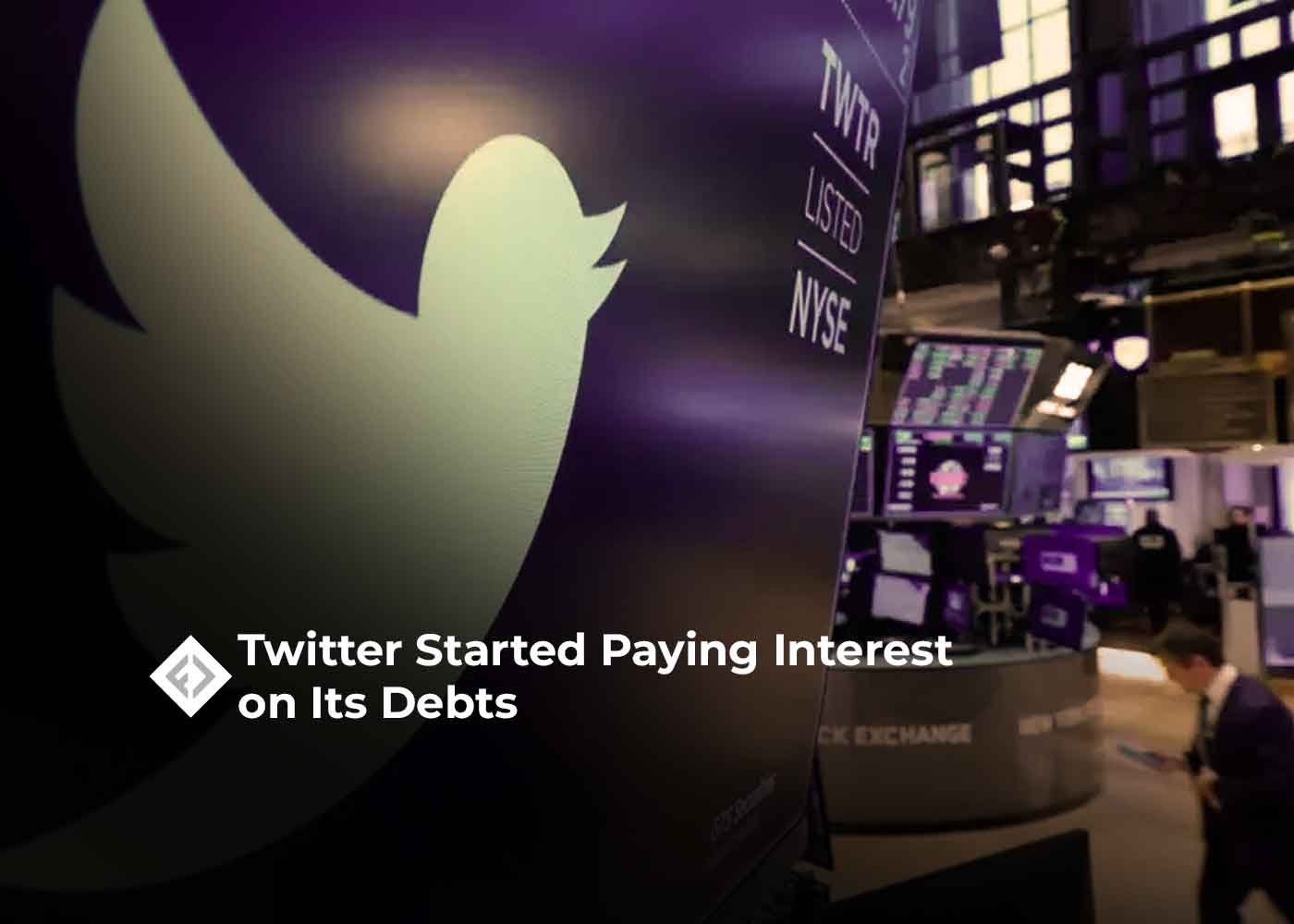 Twitter Was in a Difficult Financial Situation Even Before Musk
Long before Elon Musk's tenure began, Twitter had already been struggling financially. In the nearly ten years since it became a public company, 2019 was the only year that saw profitability. Since then, under Musk's leadership – one of the world's richest people – it has been even less secure, and ad revenue continues to take a huge hit due to his "free speech" principles in action. This, coupled with their high debt levels, makes for an unsustainable future for this tech giant.
To combat the financial crisis, Twitter has failed to pay rent at three of its offices for months, including its San Francisco headquarters. To make matters worse, they are selling off office furniture and other items in auctions while laying off more than half their employees within the last quarter. Additionally, benefits have been cut drastically for those who continue working there.
Musk assured his Twitter Spaces viewers that the above strategies yielded positive results. Toward the end of December, he declared that Tesla was on track to attain a roughly break-even balance sheet.
You may be interested: Argentines Find Financial Haven in Cryptocurrency Amid Economic Turmoil