Storytelling is a powerful tool in marketing NFTs increasing the value and appeal of digital assets through an emotional connection with the potential buyers. Successful marketing strategies for NFTs incorporate rich backstories, narrative universes, emotional engagement, and visual storytelling techniques. Case studies such as DC Comics' "The Bat Cowl" collection, Campbell's Soup NFT campaign, and the Bored Ape Yacht Club exemplify the impact of storytelling.

Non-fungible tokens (NFTs) have conquered the whole digital world. Their uniqueness and raritys causing a paradigm shift in various industries, especially in digital art. Storytelling has emerged as a powerful tool for marketing NFTs. It is no longer just about the digital asset the narrative surrounding it has equal significance.
The Power of Storytelling in NFTs
Storytelling is an age-old practice used to convey values, educate, and influence societies. In the context of NFTs a well designed story by an NFT marketing agency or any individual can elevate an ordinary digital asset to a valuable or collectible work of art.
It is the story that often drives the perceived value of an NFT as it provides a unique context that can resonate with potential buyers.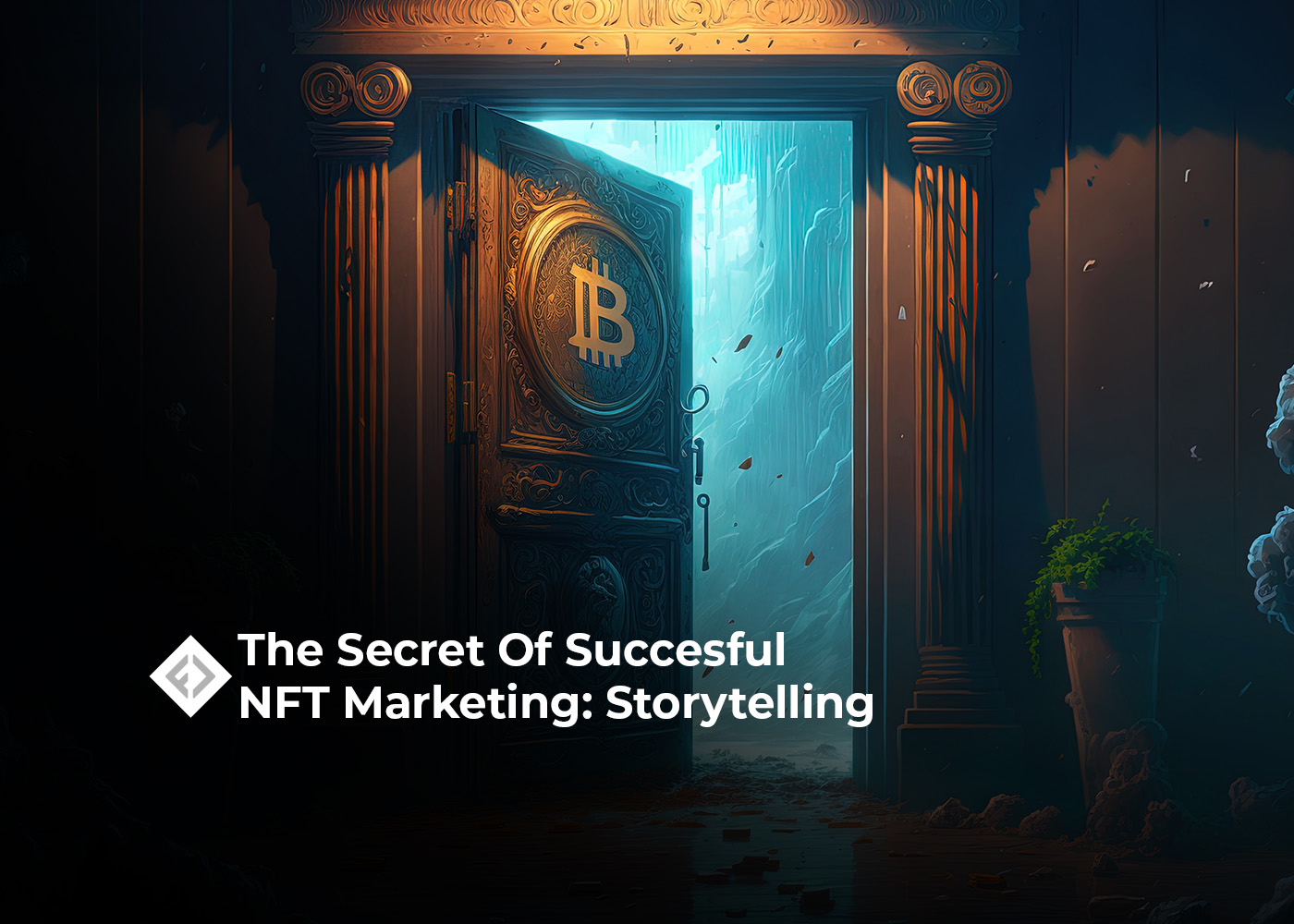 The Future Of NFT Storytelling
With the rapid evolution of the NFT market, storytelling is about to become an integral part of the ecosystem. In the future, for example, there may be more sophisticated storytelling techniques.
Storytelling likely to become an important differentiator in the NFT market. As the market becomes more saturated NFTs supported by compelling narratives stand out and maintain their value.
Therefore the story behind an NFT may become as valuable as the token itself. Creators might also consider how their NFT fits into a larger narrative universe. This may involve creating a series of interconnected NFT each with a unique story but all contributing to a larger narrative
arc.
The intersection of storytelling and NFTs is creating opportunities in digital assets. Therefore by harnessing the power of storytelling creators can add depth and meaning to their NFTs, distinguishing their offerings in a crowded marketplace.
In short, storytelling increases the value of NFTs and fosters a deeper connection between the buyer and the digital asset.
You may be interested in:
Big Development in Tether: Decisions on the Future of USDT Announced