The Turkish stock market saw a significant decline, officially entering a bear market, as the country deals with the aftermath of two catastrophic earthquakes. A state of emergency has been declared for the affected areas for three months.
The Borsa Istanbul 100 Index experienced a drop of 8.6% on Tuesday as a result of a widespread sell-off, with Turkish Airlines and Turkiye Petrol Rafinerileri AS contributing to the decrease. This year, the index has been the poorest performing major equity market globally and has now declined more than 20% from its peak on January 2, meeting the criteria for a bear market. 
Largest since March 2021…
The market-wide circuit-breakers were activated earlier in the day when the market's decline surpassed 5% and 7%. Tuesday's drop was the largest since March 2021.
On Monday, two massive earthquakes hit ten Turkish cities as well as parts of Syria, resulting in over 5,000 deaths so far. 
Emergency teams are rushing to save potentially thousands of victims still trapped in the rubble. The Capital Markets Board of Turkey loosened some of the measures they took on Monday to reduce the impact on the stock market, removing the temporary deposit rule which required traders to have stocks in their brokerage account before executing trades. This move may have added to the decline.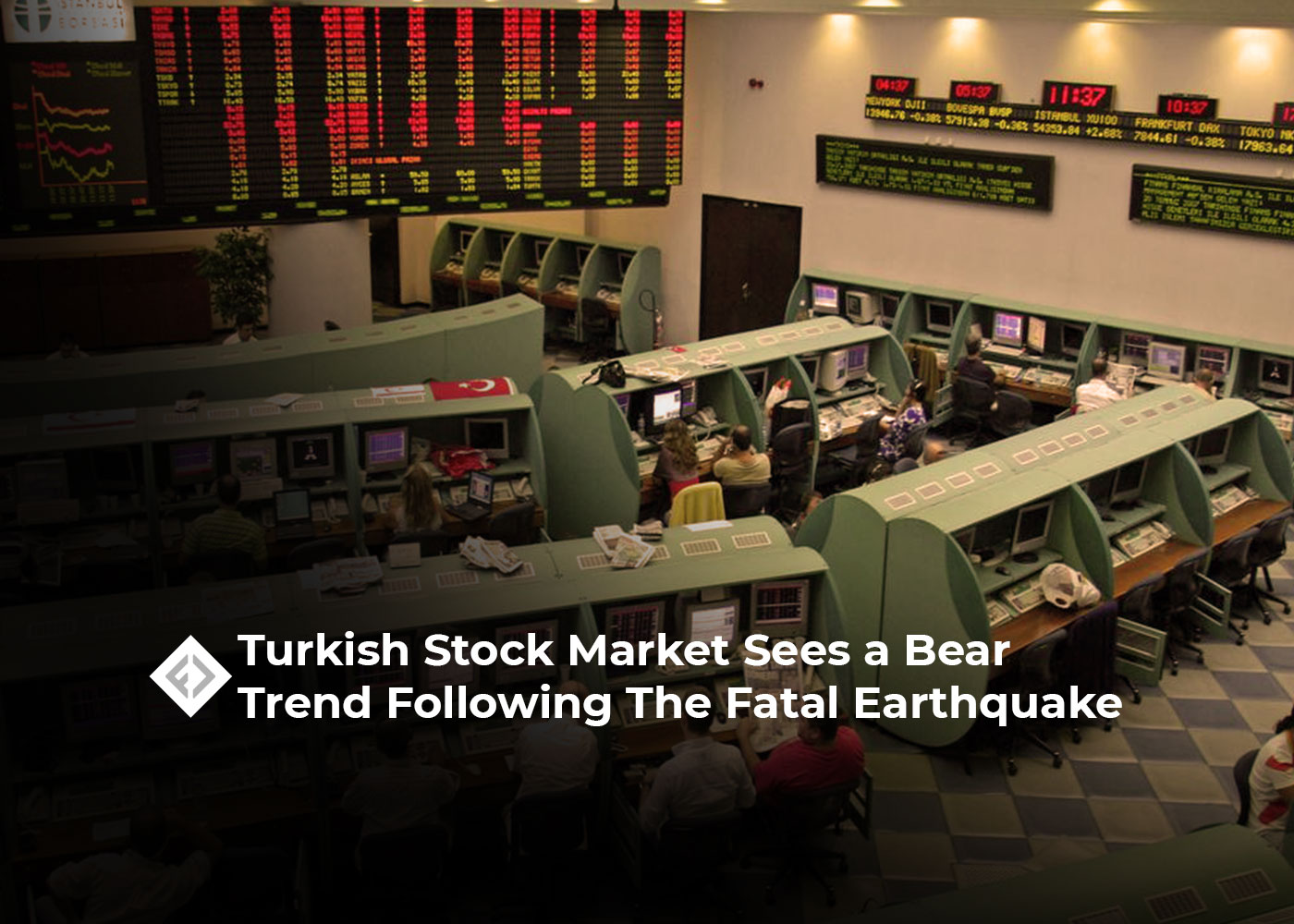 "…keep the stock market running to respond to cash needs of investors from the regions impacted by the earthquakes!"
"The uncertainty regarding the burden of the earthquake and fear environment are exacerbating the losses," said Tuna Cetinkaya, assistant general manager at the Info Yatirim brokerage. "That said, it's important to keep the stock market running in order to respond to cash needs of investors from the regions impacted by the earthquakes," he said.
A ban on short selling, or betting against Turkish stocks, remains in effect. The panic among retail traders may also be fueled by memories of 1999 when two earthquakes hit Turkey's industrial hub near Istanbul months apart. Trading in Turkish stocks was halted for a week after that event, leading to discussions among market players on whether it would be appropriate to do the same now.
You may be interested in: Uniswap: The Future of Crypto Trading or a Risky Investment?