Uniswap is a well-known decentralized trading system that enables automated trading of decentralized financial tokens (DeFi) and is known as the world's preferred decentralized trading system. Uniswap, an example of an automated market maker (AMM), was launched in November 2018 but has gained tremendous popularity this year due to the DeFi craze and the resulting rise in token trading.
Everything is fast – automated and fully controllable!
Uniswap aims to improve trading efficiency compared to existing exchanges while keeping token trading fully automated and accessible to all token holders. Uniswap improves efficiency by solving liquidity issues through automated methods and avoiding the pitfalls of early decentralized exchanges.
In September 2020, Uniswap took the first step by upgrading existing protocol users with its own governance token, UNI, compensating them for some of the losses they had suffered up to that point. This increased both the financial potential and the ability to shape users' future – an attractive feature of decentralized organizations. Of course, Uniswap has yet to achieve technological success.
Who created Uniswap?
Uniswap was developed to introduce AMMs on Ethereum to a wider audience. Ethereum developer Hayden Adams developed the platform in 2018.
While completing Uniswap, Adams worked on other projects, and his work was heavily influenced by Ethereum founder Vitalik Buterin. Buterin gave that name to the protocol previously known as Unipeg.
Adams also pointed out that one of Buterin's blog posts formed the basis for the Uniswap platform. In 2017, a friend convinced him to research and understand the protocol, which led him to focus on Ethereum.
What is Uniswap DAO? What are the differences?
Approximately 310,000 Uniswap DAO members can vote on DEX's $1.6 billion treasury, governance, and roadmap by holding UNI governance tokens. Any UNI holder can submit a proposal, but it must receive at least 25,000 yes votes to be approved for further discussion. The next step is consensus review, where the proposer must highlight important changes and receive at least 50,000 yes votes. For the plan to be adopted in the government phase, 40 million yes votes are required. In 2021, Uniswap was the most dominant DEX in terms of trading volume and the leading DAO in terms of assets held. However, it currently ranks second behind BitDAO, a DAO dedicated to funding and investing in crypto startups.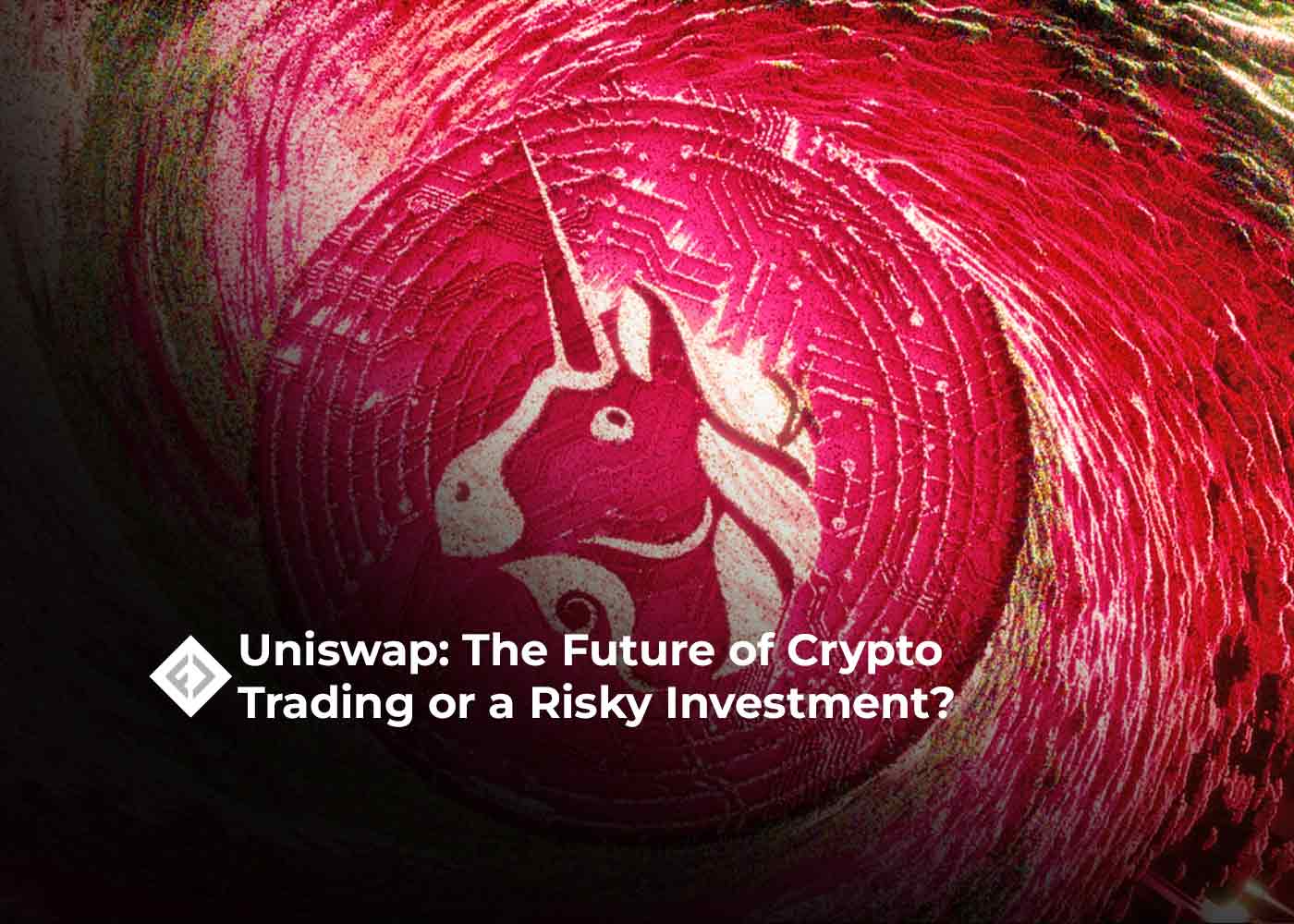 So why do so many people prefer Uniswap?
There are several reasons why people prefer Uniswap over other decentralized exchanges (DEXs):
Easy to use: Uniswap has a simple and user-friendly interface, making it easy for anyone to trade cryptocurrencies.

High liquidity: Uniswap has high liquidity for the most popular tokens, ensuring quick and smooth trades.

Decentralized: As a decentralized exchange, Uniswap operates on a decentralized network, giving users more control over their assets and providing greater security.

No KYC or account verification: Uniswap does not require any form of KYC or account verification, allowing users to trade anonymously.

Automated token listing: Uniswap allows anyone to list their token on the platform, making it an attractive option for projects looking to get their token in front of a large audience.
These factors have contributed to Uniswap's popularity and widespread adoption among cryptocurrency users.
Whether Uniswap is a good choice depends on individual circumstances and financial goals. Uniswap has become popular among decentralized finance (DeFi) enthusiasts due to its ease of use and ability to trade a wide range of cryptocurrencies without the need for centralized exchanges. However, like any investment, there are risks involved, and it is important to thoroughly research and understand the platform before using it. It's also important to consider your investment goals, risk tolerance, and portfolio diversification strategy.
You may be interested: What is Gate.io and How It Can Benefit You