The latest findings from on-chain data analytics company CryptoQuant have revealed a significant shift in the Bitcoin reserves which are held by US-based cryptocurrency exchanges . According to their special report the amount of Bitcoin held by these exchanges has reached its lowest point since January 2017 .
US exchanges now hold roughly 700,000 Bitcoin while exchanges outside the USA have seen their reserves increase to 1 .2 million Bitcoin . This shift began towards the end of last year and has deepened even further in latest months . The exchanges such as Binance, OKX and Bitfinex have undergone the most significant increase in their Bitcoin reserves .
Declining Trading Volumes on US Exchanges
Simultaneously the trading volumes on US-based exchanges have experienced a sharp decline . International platforms have witnessed a multiplying of trading volumes compared to their US counterparts . This surge in trading volumes can be attributed to Binance's zero transaction fee campaign especially throughout 2022 . But Binance has recently put an end to this campaign .
The reasons behind this emerging trend are believed to be the tightening of the Federal Reserve's monetary policy and increasing regulatory pressure in the US market particularly from institutions like the Securities and Exchange Commission (SEC) . These causes have led to a shifting landscape in the Bitcoin market with investors and exchanges expanding their holdings and seeking more favorable areas .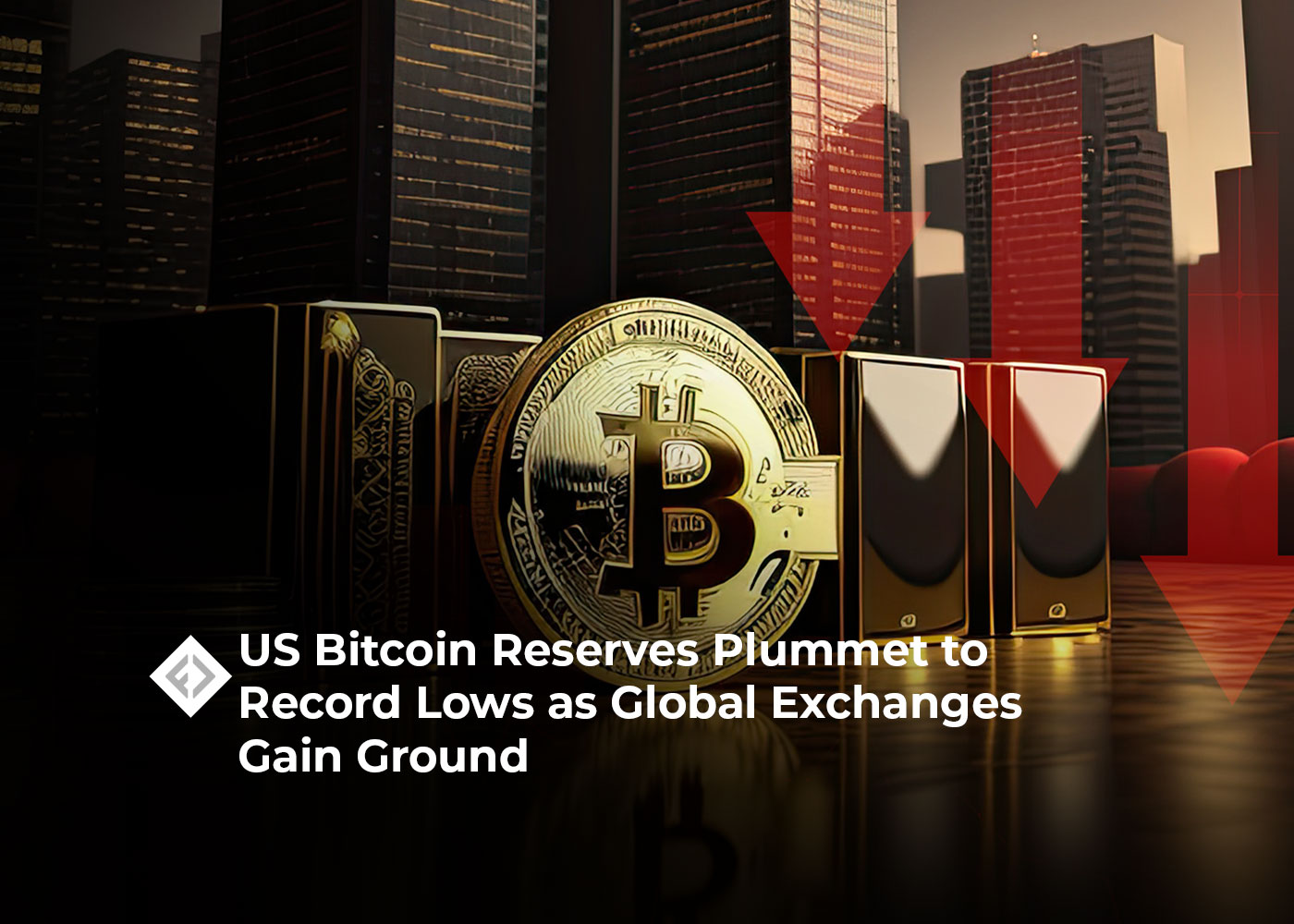 Regulatory Pressure and Fed Policy Influence Bitcoin Landscape
As the US regulators continue to inspect the cryptocurrency industry and implement stricter regulations it appears that global exchanges are becoming more attractive to both traders and investors . The decentralized nature of cryptocurrencies allows individuals and entities to choose platforms that are associated with their preferences .
While the decline in Bitcoin reserves on US exchanges may indicate a shift in the market dynamics it remains to be seen how this trend will impact the overall cryptocurrency ecosystem . The ongoing developments in the regulatory landscape and monetary policies will without a doubt shape the future of Bitcoin and other digital assets in the global market .
You may be interested in:
The Rise of Bitcoin: Exploring its Ideological Ties and Political Impact
Controversy Surrounds Ordinals Protocol as Stably USD Enters Bitcoin Blockchain
Multifamily Real Estate Underwriting: Essential Steps for Beginners