The Ordinals protocol has recently become a subject of controversy within the Bitcoin community, as an influx of projects of various types floods the network . Alongside NFTs and BRC-20 tokens, a dollar-pegged stablecoin has made its way onto the Bitcoin blockchain further intensifying the debate .
Stably USD Joins Ordinals Protocol Amid Concerns
According to Decrypt, Stably USD, a stablecoin introduced by Stably in 2019 , has now integrated the Ordinals protocol as a BRC-20 token . Stably USD is already present on eleven blockchains, which include TRON, Avalanche and Solana, and boasts a market capitalization of $7 million .
However analysts have raised doubts about Stably USD for several reasons . Firstly its total supply amounts to approximately $70 trillion which surpasses the entire national debt of the United States . Moreover Stably's documentation reveals a reserve wallet balance of just $220 .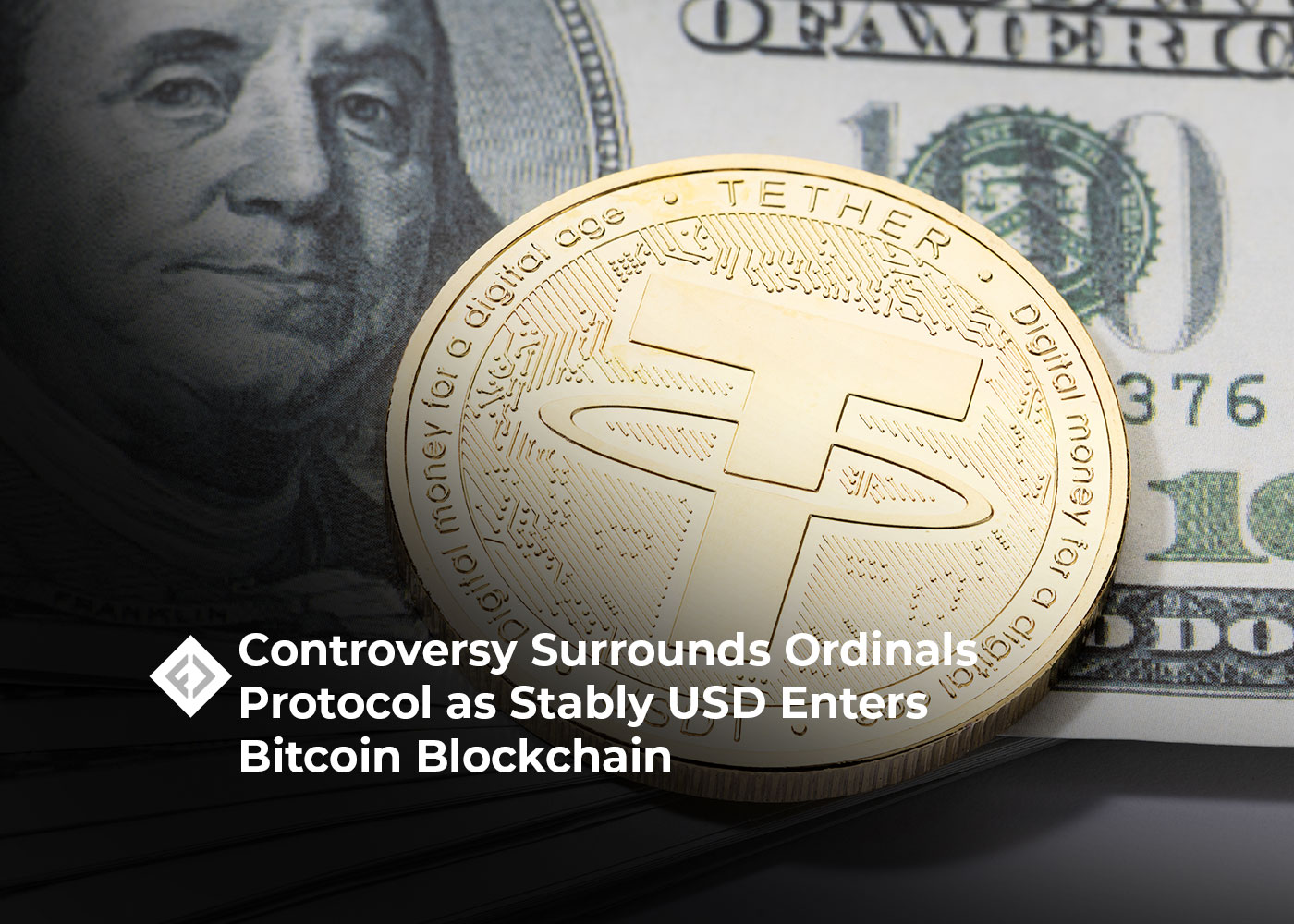 Furthermore the contact information provided on Stably's official web site for its subsidiary, Stably Trading LLC, does not align with the details published in FinCEN . In response Stably claimed that its regulated custodian, Prime Trust, holds the reserves for Stably USD . However it is important to note that these reserves do not come with guarantees from the FDIC, unlike traditional banks that Stably collaborates with .
Investors should proceed with caution when dealing with this parameter in light of the recent downturns faced by American banks and the SEC's rising isolation between banks, and the crypto business .
As the Ordinals protocol continues to attract diverse projects, and controversies arise surrounding Stably USDs entry into the Bitcoin blockchain , the Bitcoin community still remains divided on the implications, and potential risks associated with the latest developments .
You may be interested in:
Big Development in Tether: Decisions on the Future of USDT Announced
Finimize Review: Your Gateway to Financial Empowerment
Whales Shift Focus to Stablecoins, Signaling Expectations of Market Volatility