Kusama is an experimental blockchain platform that aims to provide developers with a broadly interoperable and scalable infrastructure. It describes itself as "Polkadot's wild cousin".
Kusama is based on Parity Technologies' Substrate, a blockchain development toolkit. Kusama and Polkadot, one of the most successful interoperable blockchains, have nearly identical code bases.
Rapid applications deployed on Kusama gain access to a highly scalable, interoperable, granular network with features that Polkadot does not yet offer. Kusama refers to itself as a "canary network".
The platform is intended as a testbed for developers who want to build and deploy their own blockchains. It can be used as a preliminary netcwork before it is released on Polkadot, but many companies choose to use Kusama as their final product.
Kusama has a low barrier to entry for setting up parachains, minimal binding requirements for validators, and is mainly used by beginners and for experimentation.
Who Designed Kusama?
Kusama was developed by the team behind Polkadot, a company called Parity Technologies. Dr Gavin Wood, a renowned computer scientist and programmer who is also one of the founders of Ethereum, is the founder of Kusama.
Parity Technologies has a large team of more than 100 employees worldwide, as well as some of the most successful blockchain developers in the world.
Kusama is also supported by the Web3 Foundation, which was established to "promote and monitor technologies and applications in the field of decentralised web software protocols". The Web3 Foundation's growth team supports Kusama in community research and development.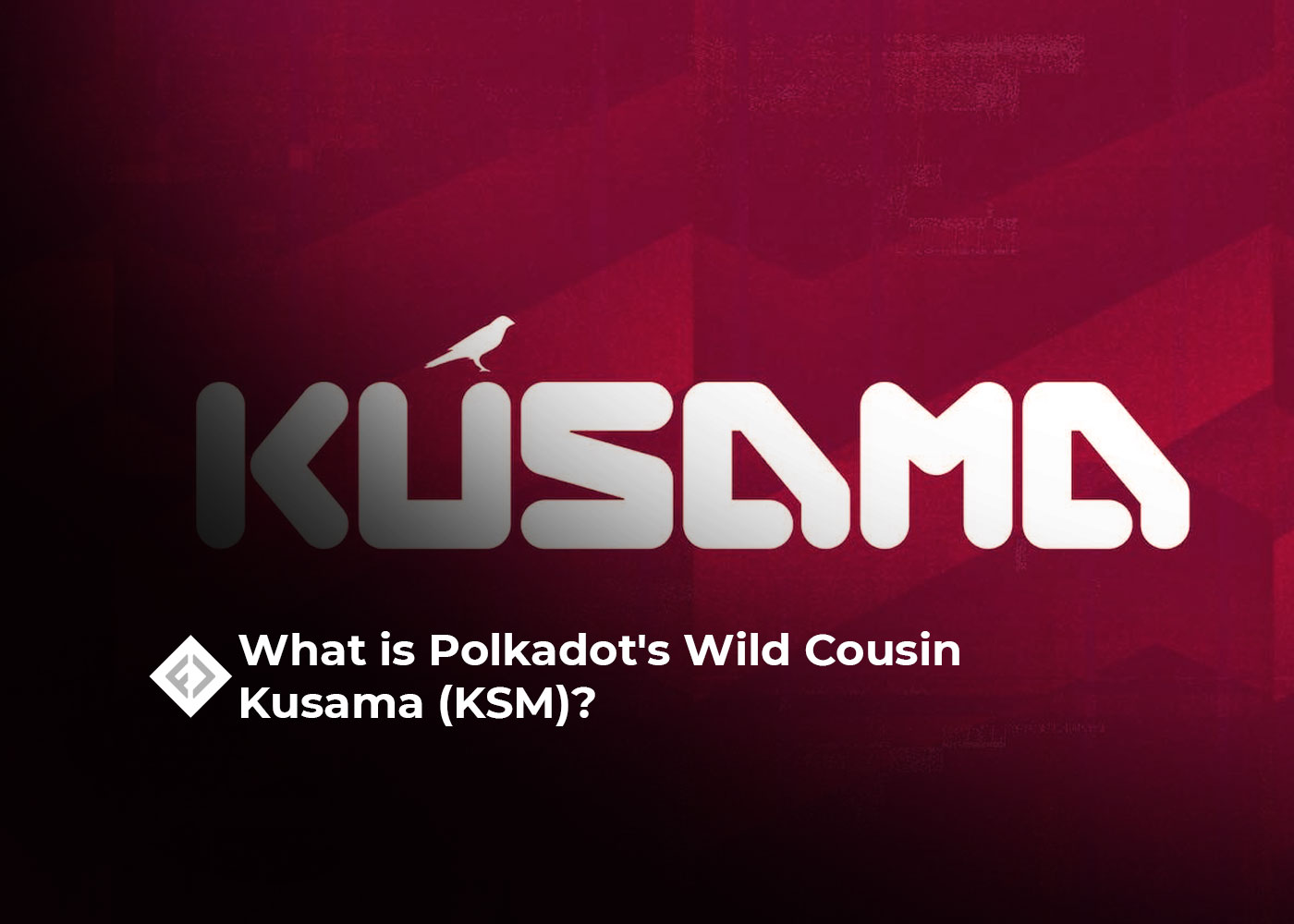 What Makes Unique?
Kusama is unique among blockchain platforms because it is primarily designed for developers who want to build bold, ambitious projects at a rapid development pace.
It is based on a heterogeneously fragmented multi-chain architecture that uses the Proof-of-Stake (NPoS) consensus system, an alternative consensus mechanism to the energy-intensive Proof-of-Work (POW) method used by a number of other blockchains.
This method allows for fast on-chain updates without forking, and cross-chain message passing (XCMP) to enable communication with other parachains on the Kusama network.
Like Polkadot, Kusama has on-chain governance capabilities. This on-chain governance is decentralised and permissionless, and allows anyone who owns Kusama (KSM) tokens or parachain tokens to vote on individual governance proposals, which can include proposed upgrades, protocol changes and feature requests. This on-chain governance mechanism is nearly four times faster than Polkadot, with a total voting and adoption time of just 15 days. In that time, it enables rapid development of businesses in Kusama.
The project supports projects that want to release updates and extensions from a forked implementation, ensuring optimal community integrity.
You may be interested in: A Follow-Up on ChatGPT's Shiba Inu and Ethereum Forecast