A crypto crash is like a wild roller coaster ride in the world of digital currencies! It's when the value of your favorite cryptocurrencies suddenly take a nosedive, resulting in a bear market. This can be due to a variety of reasons, like if the media delivers some bad news, if sneaky market players manipulate the system, if the rules suddenly change, or if people start losing faith. The result of a crypto crash is that the prices of these digital assets drop like a rock, leaving investors with some major losses. But, like any roller coaster, this ride will eventually come to an end!
When the crypto market experiences a crash, there are a few things that you can do to minimize the impact on your portfolio:
Diversify your portfolio: Spread your investments across different cryptocurrencies rather than putting all your eggs in one basket. This helps reduce the impact of any one coin's crash on your overall portfolio.

Don't panic sell: Selling during a market crash can often result in selling low and missing out on potential gains when the market recovers. Instead, consider holding onto your investments or even buying more if you believe in their long-term potential.

Take a long-term view: The crypto market is highly volatile in the short term, but over a longer time frame, it has demonstrated the potential for substantial growth. Keep your investment horizon in mind and don't let short-term volatility cause you to make impulsive decisions.

Stay informed: Keep up-to-date with developments in the crypto market and understand what is driving changes in the value of your investments. This can help you make informed decisions and avoid being caught off guard by sudden changes.

Seek professional advice: If you're unsure about the best course of action, consider seeking the advice of a financial professional or investment advisor. They can help you understand the market and make informed decisions about your investments.
What is Crypto Crash?
It's important to remember that market crashes are a normal part of investing in any asset, including cryptocurrencies. By taking a measured approach and staying informed, you can weather the storm and emerge with your portfolio intact.
The crypto world is known for its dramatic price fluctuations, but the 2022 crash seems to be more severe and difficult to predict compared to previous bear markets. However, there are steps that investors can take to secure their crypto assets during these uncertain times. Despite the challenging environment, the adoption of crypto continues to grow, indicating that the bear market will eventually end. Research shows that about 20% of Americans who have never owned crypto plan to invest in it by the end of the year.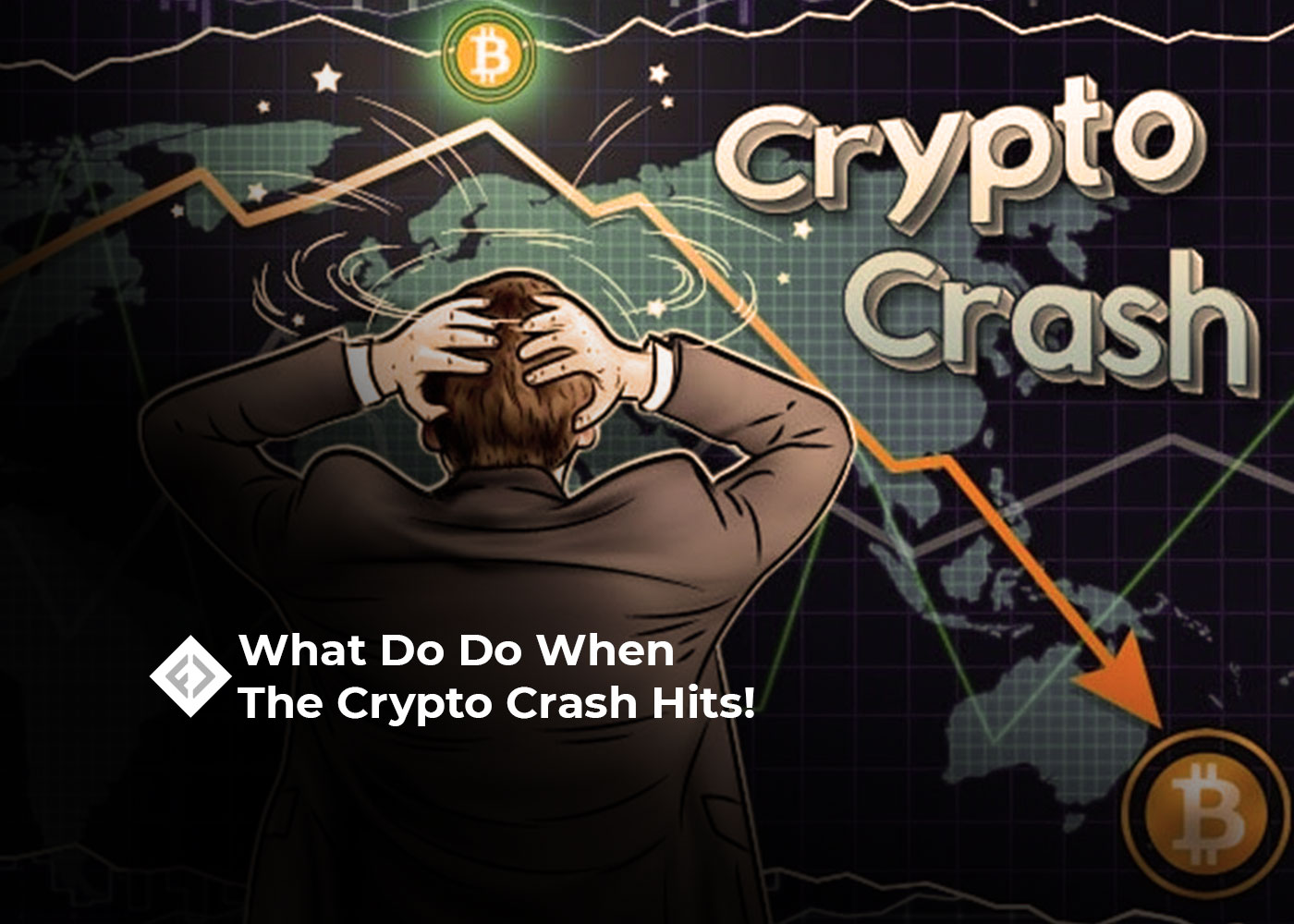 The reasons for the crypto crash in 2022 are complex and challenging to pinpoint. The year saw several significant events that impacted the industry, such as the Terra LUNA crisis at the beginning of the year and the collapse of wallet provider Celsius and the hedge fund Three Arrows Capital. Additionally, the recent controversy surrounding the FTX exchange misusing customer funds and being hacked added further pressure to the market. Despite this, the crypto community remains active and vigilant in monitoring their portfolios.
To minimize risks during a bear market, automating your trading is key. Automated tools like trading bots and stop-loss limits can help you limit potential losses and protect your investments. A stop-loss limit allows you to set an automatic trigger to sell an asset if it reaches a value that you are not comfortable with.
What the Experts are Saying About the Cryptocurrency Crash?
It's a mixed bag when it comes to what experts are saying about the current cryptocurrency crash. Some believe that it's a temporary dip in the market and that cryptocurrencies will bounce back, while others think that it's a sign of a deeper problem within the industry.
Some experts attribute the crash to market manipulation, with large investors and traders selling off their holdings to drive down the price. Others point to regulatory changes and negative news, such as the recent crackdown on cryptocurrencies in China, as contributing factors.
However, there are also those who see the crash as an opportunity to buy cryptocurrencies at a discounted price. They believe that the long-term potential for cryptocurrencies remains strong and that this dip in the market is just a temporary setback.
Ultimately, the future of cryptocurrencies is uncertain, and it remains to be seen what impact the current crash will have on the industry. However, it's important for investors to do their own research and make informed decisions based on their own financial goals and risk tolerance.
You may be interested in: Bitcoin Stumbles at $24K, Correction on the Horizon?