This article will analyze the AGIX coin according to coinmarketcap data. First, we will discuss the AGIX coin and its projects and make technical and graphic analyses. The analysis we will do in the weekly period will help the investors to take risks and manage their portfolios.
What is AGIX Coin?
AGIX (SingularityNET) is a decentralized, blockchain-based platform that enables developers to create, share, and monetize AI services. AGIX aims to democratize access to AI technology and make it accessible to individuals and organizations worldwide. The AGIX coin is the platform's native cryptocurrency for transactions, staking, and community governance.
What are the projects of AGIX?
AGIX has several projects that utilize its platform, including:
Sophia – A humanoid robot developed by Hanson Robotics that uses AGIX's platform to facilitate natural language processing and generate human-like responses.
Rejuve:A platform that uses AGIX's AI services to develop personalized wellness plans for users based on their health data.
Hara – A platform that leverages AGIX's AI technology to create a decentralized marketplace for sustainable agriculture and food production.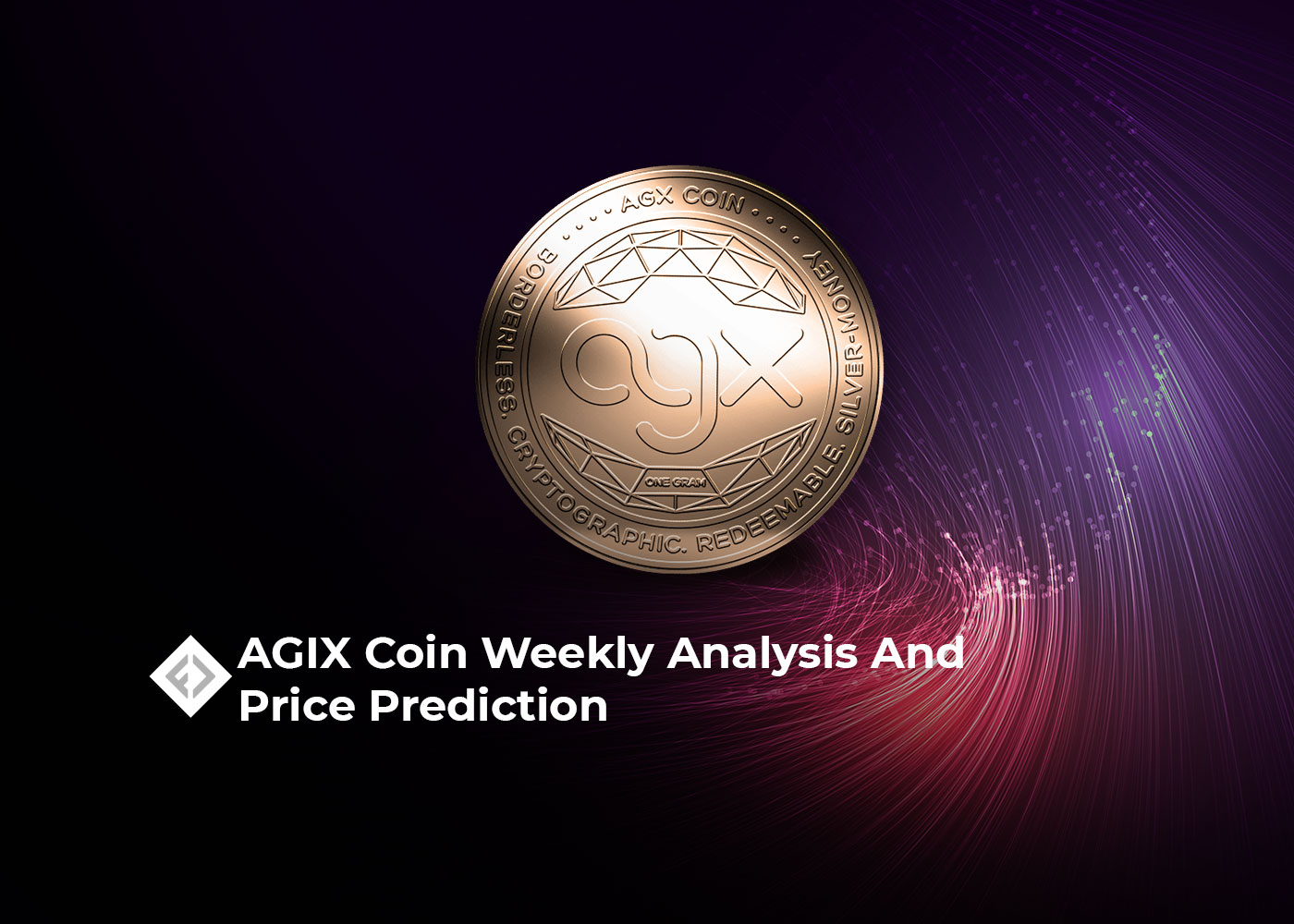 Factors Influencing AGIX Price
Several factors can influence AGIX's coin price, including:
Adoption and usage of AGIX's platform and AI services by individuals and organizations.
Development and launch of new projects on AGIX's platform.
Partnerships and collaborations with other companies and organizations.
Regulatory changes impact the use and adoption of cryptocurrencies.
Overall market sentiment towards cryptocurrencies and blockchain technology.
AGIX COİN TECHNICAL ANALYSIS
Although we do not have the data to make a long-term technical analysis, it has seen the highest at $0.59 and the lowest at $0.28. AGIX, which has been in a downward trend for a while, is currently trading at $ 0.4037. According to coinmarketcap data, AGIX, which has a size of $487,351,507, has had a volume of $45,177,154 in the last twenty-four hours.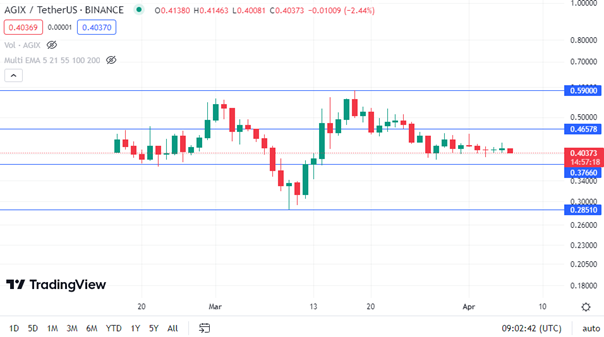 AGIX Chart Analysis
When we look at its chart, AGIX, one of the coins that it is difficult to make long-term predictions, saw the lowest values of $ 0.28 and the highest of $ 0.59. Currently trading above the 0.3766 support, AGIX will first target $0.4657 and then $0.59 as it closes above this support. If it breaks below the 0.3766 support, we may experience a pullback to the $0.2851 support level.
This article does not contain investment advice or recommendations. Every investment and trading move involves risk, and readers should conduct their research when deciding. This article does not include investment advice or suggestions. Every investment and trading move involves risk, and readers should perform their analysis when determining.
You may be interested in: