Art enthusiasts, collectors and NFT fanatics should get ready for an extraordinary artistic experience! The long-awaited "Energy" mint by Axis Mundi is set to take place from June 6th to 8th and offers a mesmerizing 20-second generative video artwork accompanied by a powerful soundtrack . This Open Edition mint which is priced at 0 .009Ξ promises to be a central piece in the future of the project .
Those who seek a direct and immersive encounter with the artwork should mark their calendars for June 7th as Axis Mundi invites you to witness a captivating artistic performance during the NFC in Lisbon . Prepare to be mesmerized as moments of intense build-up transport you into a transcendent state and submerge you in a hypnotic ambiance that will awaken your senses .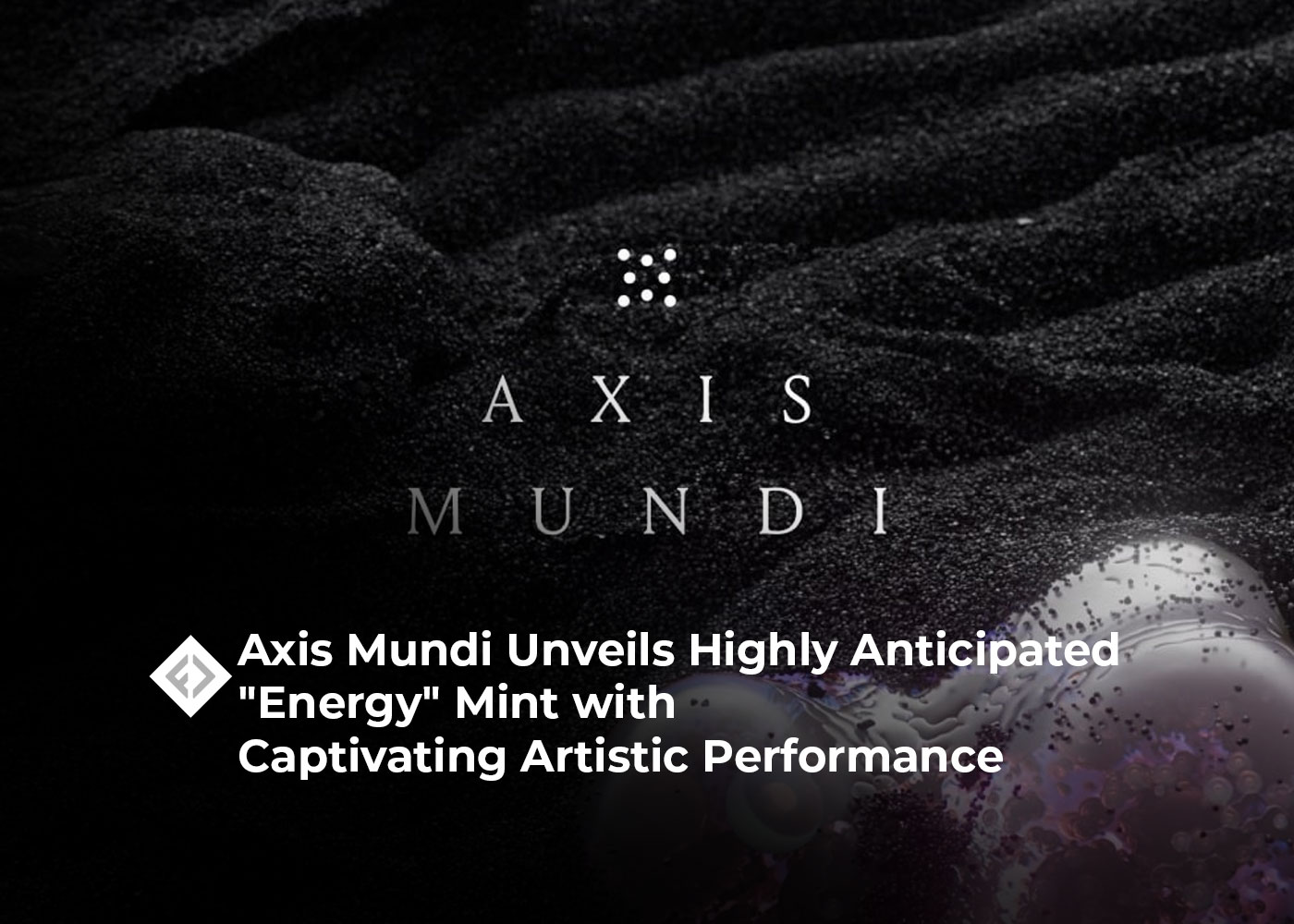 UVL Studios: A Rising Force in the NFT Space
UVL Studios which is the driving force behind Axis Mundi, burst onto the scene in January 2022 and has quickly made a name for itself in the NFT space . With Axis Mundi as their flagship project they have assembled a team of talented collaborators including the renowned international 3D creation studio Tendril . 
Axis Mundi: Where Art, Cinema, and Gaming Collide
Axis Mundi is more than just a digital art project . It's a psychological journey that merges art, cinema, and gaming all through dynamic NFTs . As a collector you'll have the opportunity to accumulate Energies which is a precious resource that fuels the evolution of Beings, set to be minted in September . But that's not all . You'll also be invited to engage in 8 enthralling Acts, each presenting you with a critical choice that will forever transform the appearance of the Beings . 
You may be interested in:
Brazilian Chamber of Deputies to Crack Down on Cryptocurrency Scams
Controversy Surrounds Ordinals Protocol as Stably USD Enters Bitcoin Blockchain
Whales Shift Focus to Stablecoins, Signaling Expectations of Market Volatility