Binance one of the biggest players in the cryptocurrency exchange industry has recently experienced a significant drop in its market share . This decline can be attributed to a combination of regulatory actions taken by authorities in New York and the Commodity Futures Trading Commission (CFTC) as well as increased competition in the market . According to data from research provider CCData Binance's market share has fallen by approximately 25 percent sliding from 57.5 percent to 43 percent.
New York Regulators and CFTC Investigations
In February regulators in New York put a halt to the issuance of BUSD Binance's branded stablecoin. This stablecoin had been a significant contributor to the company's monthly trading volume. As a result of this regulatory action Binance faced a decrease in liquidity on its platform putting additional pressure on the exchange. Shortly afterward the CFTC filed a lawsuit against Binance accusing the exchange of inflating its reported trading volume and profitability by accessing extensive information on its US customers. Binance has denied these allegations.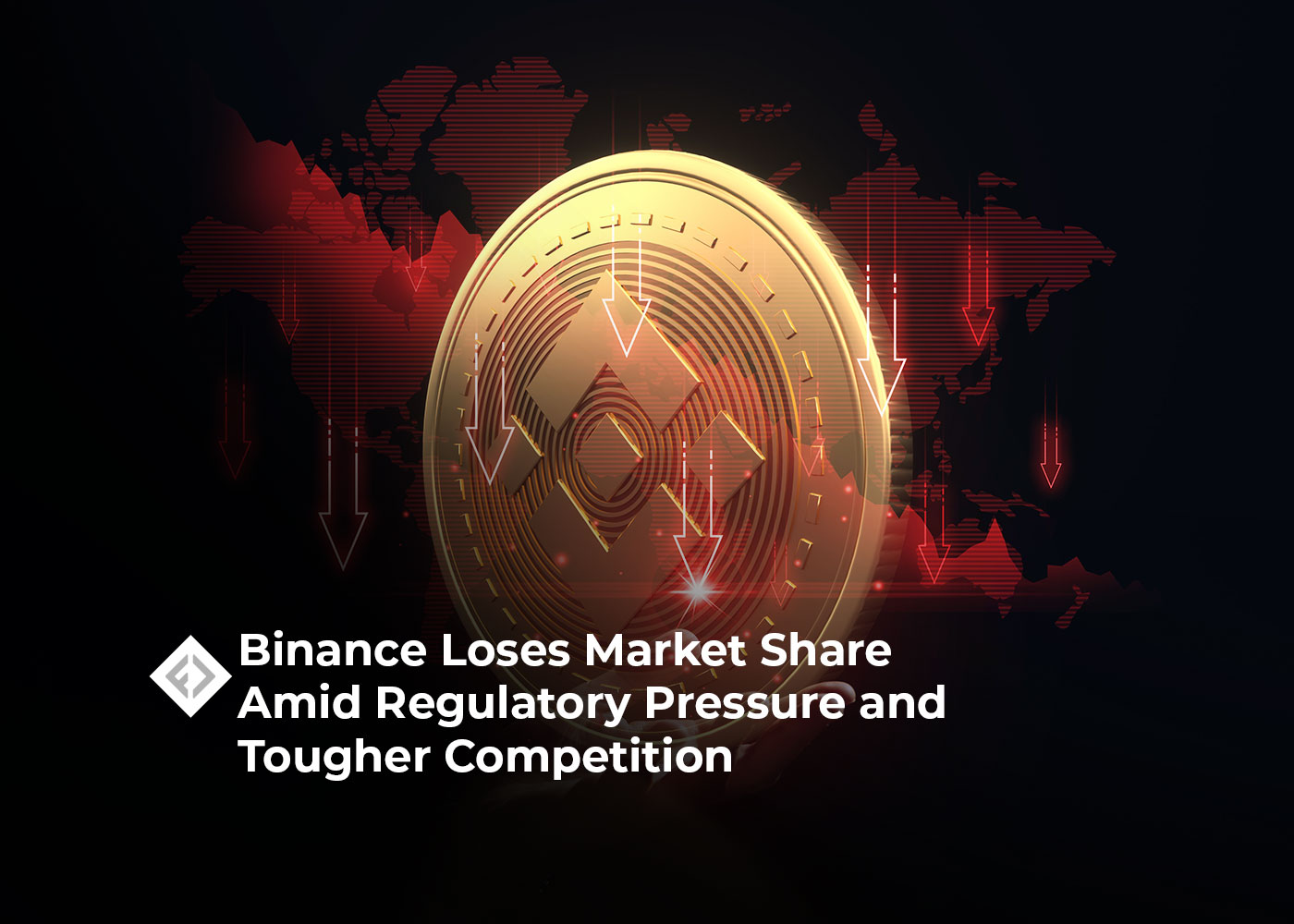 The Impact of Trading Promotions and Increased Competition
Binance's market share has also been impacted by the end of a promotion that played a really big role in the growth of the platform . This promotion allowed customers to enjoy free trading on various Bitcoin trading pairs. Consequently Binance experienced a natural decrease in trading volume . Moreover the exchange faced heightened competition from other players in the market such as OKX, BitMex ,Bybit and Bullish who have successfully expanded their market shares since.
Binance's Strategic Measures and Workforce Reduction
In response to these challenges Binance is reportedly considering a reduction in its workforce . The company states that this move is part of a strategic reassessment to ensure that employees possess the necessary skills and expertise for critical roles within the organization. Binance which has witnessed exponential growth since its establishment in 2017 recognizes the need to address the operational challenges posed by its rapid expansion.
While the exact number of employees affected by the layoffs has not been confirmed by Binance the company has previously implemented similar cuts ranging from 5 to 12 percent of its workforce . Recent market conditions in the crypto industry have also influenced the decision to downsize the staff. Other major players in the cryptocurrency market such as Coinbase and Cryptocom have also faced the necessity of significant workforce reductions due to the industry's downturn.
Despite the layoffs Binance has stated its ongoing recruitment efforts for hundreds of positions. CEO Changpeng Zhao has emphasized that Binance follows a "bottoming out" policy aiming to separate employees who may not align well with the organization's goals and values.
As the cryptocurrency market continues to face increased regulatory scrutiny and fiercer competition, Binance is working towards adapting to the evolving landscape while ensuring its workforce remains in line with the company's strategic objectives.
You may be interested in:
Voters Demand Bitcoin Support: The Growing Influence of Cryptocurrency in US Politics
US Secret Service Approaches Blockchain Technology Quite Positively
A Clogged Network Is No Obstacle: Do You Want To Pay Less Fees On Bitcoin ?