Let's talk about C3.ai an awesome company that specializes in providing artificial intelligence (AI) software solutions for enterprises . They offer something called software as a service (SaaS) which basically means they provide services that allow businesses to deploy AI solutions on a large scale . They have two main groups of products the C3 AI Suite and the C3 AI apps . But people have been wondering about C3.ai Stock Forecast 2025 for a while so let's get into it .
The C3 AI Suite is like a super cool platform that lets users create , deliver and manage AI applications for their enterprise needs . It's like a one stop shop for all your AI requirements . On the other hand the C3 AI apps are ready to use AI applications specifically designed for different industries . So whether you're in oil and gas or any other industry C3.ai has got you covered with their awesome AI solutions .
Roller Coaster Ride : C3.AI Stock Price History
Now let's take a look at the roller coaster ride that is the C3.ai stock price history . Over the past year the stock has been on a wild journey . It reached a high of $44 and a low of $10.16 in just 52 weeks . Talk about volatility . Investing in the stock market can be quite a thrill but it's important to remember the risks involved.
The Challenges Faced by C3.ai
Okay so let's be real here . C3.ai has faced some challenges that have affected its growth . They projected a meager 1% to 7% increase in sales for the fiscal year 2023 which is a significant drop compared to the 38% growth in 2022 and 17% growth in 2021 . What's the deal well it seems that the company has hit some challenges . They primarily serve clients in some sensitive industries like energy and industrial sectors . This means that they are very sensitive to changes in the overall economy . These challenges have understandably made some of its investors a bit nervous about the future of C3.ai stock.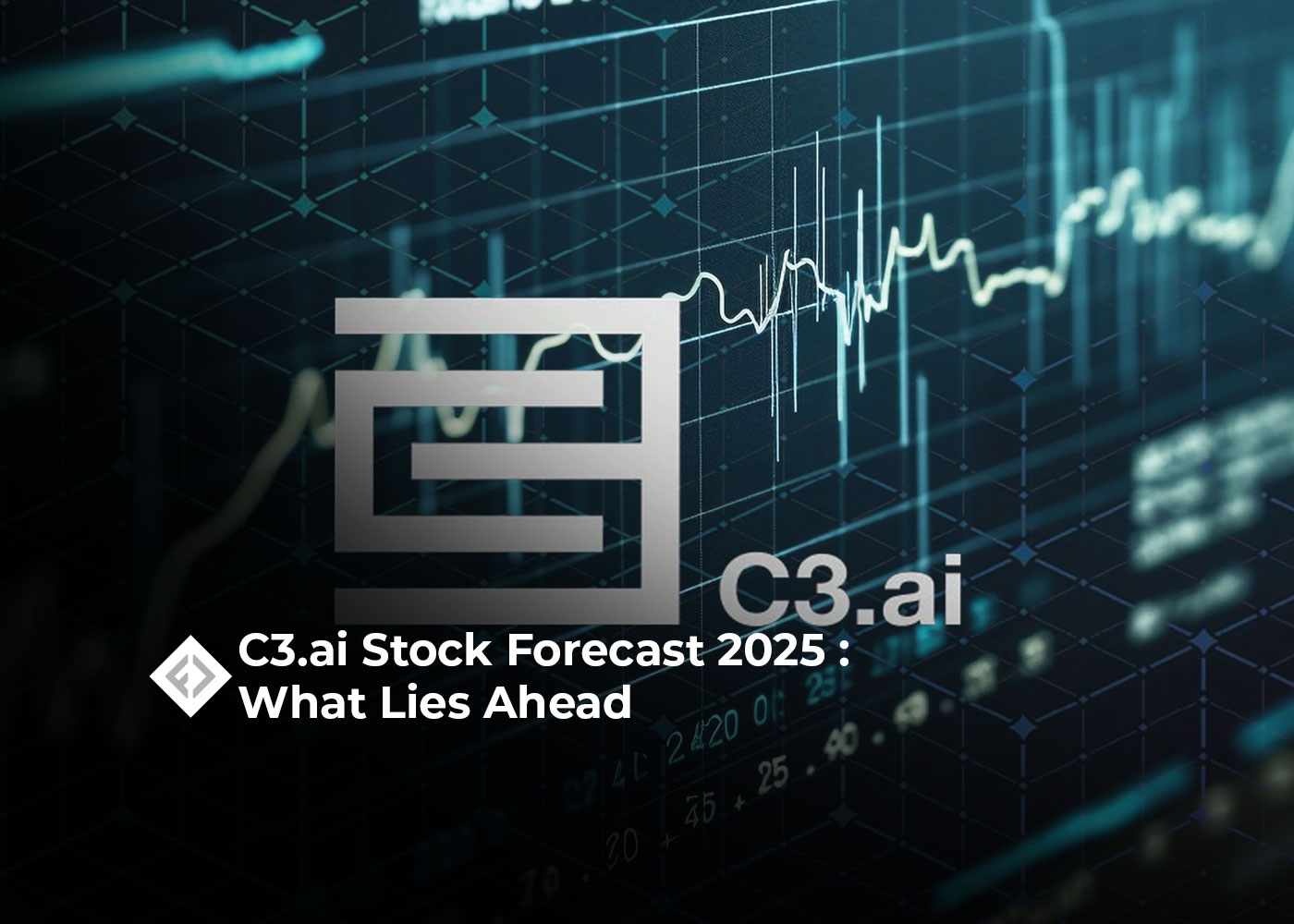 Looking into the Crystal Ball : C3.AI Stock Forecast 2023
Now let's put on our fortune teller hats and try to predict the future of C3.ai stock in 2023 . The recent decline in the stock market and the challenges faced by the company may have made some investors to see it as a great opportunity to buy at a low price . But before jumping in it's important to dig deep and understand why the stock has fall.
By considering various factors such as the company's financial health , business strategies and future economic outlook experts predict that the C3.ai stock forecast for 2023 could range between $18 and $25 . It's like actually looking into a crystal ball but hey it's all really based on careful analysis and expert opinions .
A Glimpse into the Future : C3.AI Stock Forecast 2025
Now let's fast forward a bit and take a glimpse into the C3.ai stock forecast 2025 . One exciting development is their collaboration with Alphabet's Google Cloud . This partnership has the potential to boost sales by combining C3.ai's AI capabilities with Google Cloud's awesome cloud services . It's like a match made in tech heaven .
Considering that C3.ai is a technology focused company it's safe to say that they'll still be kicking it in the future . If they can overcome their current challenges and make the right moves in the coming years experts predict that the C3.ai stock price could reach anywhere between $40 and $55 by 2025 . It's like reaching for the stars .
In Conclusion
In summary C3.ai is a company that's all about AI software solutions for businesses . Their stock has been on a roller coaster ride lately with wild up and downs . They've faced some challenges especially with projected sales growth taking a hit for 2023 . But hey don't count them out just yet . With their awesome suite of AI products and a sweet partnership with Google Cloud there's still a lot of potential for C3.ai to shine . Experts believe that by tackling their current hurdles and making smart moves the C3.ai stock could reach for the stars with a forecasted price ranging between $40 and $55 by 2025 . So keep an eye on them because they might just surprise us . 
You may be interested in: