Do you want to maximize your investments but feel confused by all the available services and platforms? Finding a quality stockbroker is essential to any successful investment strategy, but which one is right for you? In this blog post, we will compare two leading options – Freetrade and Hargreaves Lansdown. We'll look at their respective features, pricing structures, and customer support to see how they stack up against each other so that you can decide which platform best suits your investment needs.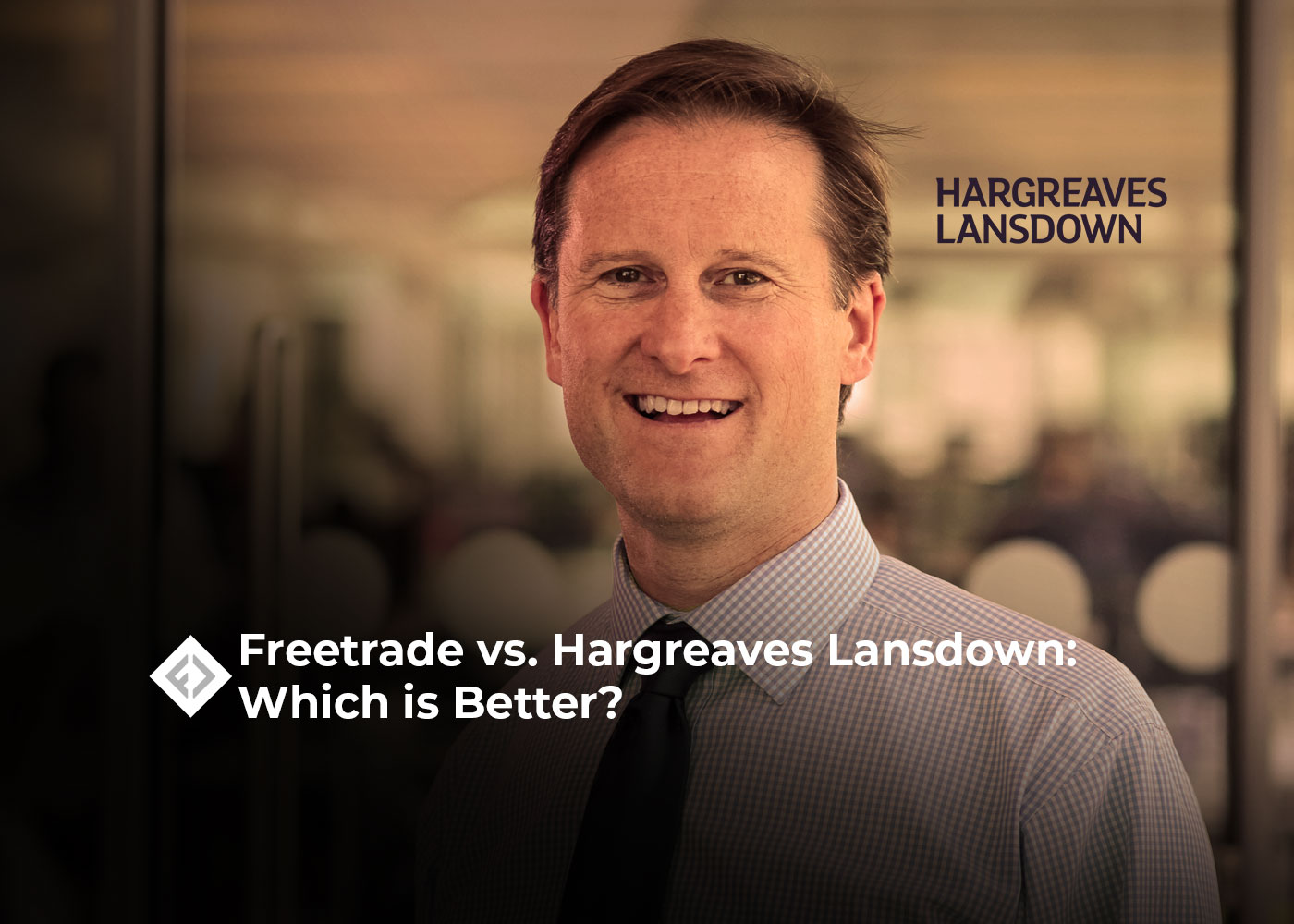 Freetrade vs. Hargreaves Lansdown: An Overview
Freetrade:
Freetrade is a UK financial technology company that provides a trading app for customers in the UK and Europe to trade stocks and exchange-traded funds (ETFs) with no commission. Established in 2016, it has become one of the largest and most popular investment platforms in the UK, with over 600,000 customers as of early 2023.
Freetrade's app allows users to invest in stocks and ETFs without worrying about commission fees. This means that anyone can invest in the companies they believe in, regardless of their investment amount. The app also provides real-time market data, research tools, and expert insights to help users make well-informed investment decisions.
Freetrade Plus is an optional subscription service offered by Freetrade in addition to its basic trading app. By subscribing to Freetrade Plus, users can unlock additional features such as instant trades, limit orders, and more detailed market data. Additionally, subscribers will have access to a wider range of investment options, including international stocks and bonds.
Hargreaves Lansdown:
Hargreaves Lansdown is a financial services company operating in the UK. They offer investment products, financial advice, and investment management services to customers. The company was established in 1981 and is based in Bristol, UK.
Hargreaves Lansdown provides an extensive selection of investment products, such as stocks and shares ISAs, self-invested personal pensions (SIPPs), funds, shares, and bonds. Moreover, customers can access an online platform to administer their investments. The platform offers various tools and resources to assist customers in making informed decisions about their investments.
Hargreaves Lansdown offers financial advice to its customers in addition to investment products and services. This advice includes retirement planning, inheritance tax planning, and investment advice. The company's financial advisers are extensively trained and qualified, with many possessing advanced professional qualifications.
Let's Compare: Freetrade vs. Hargreaves Lansdown
Fees and Costs:
Freetrade is a low-fee trading platform that doesn't charge any commission fees for stock and ETF trades. You can subscribe to Freetrade Plus for £9.99 per month to access extra features like instant trades and limit orders. On the other hand, Hargreaves Lansdown charges commission fees that depend on the type and size of investment and an annual account fee of 0.45% for most accounts (but less for larger ones).
Investment Options:
Freetrade and Hargreaves Lansdown both offer various investment options such as stocks, ETFs, funds, and bonds. Hargreaves Lansdown provides a broader selection of investment products and access to international markets compared to Freetrade, which mainly concentrates on UK and European stocks and ETFs.
User Experience and Interface:
Freetrade and Hargreaves Lansdown provides mobile and desktop apps that assist users in making informed investment decisions with user-friendly tools and resources. Nonetheless, Freetrade's app is reputed for its simplicity and ease of use, while Hargreaves Lansdown's app provides more advanced features and research tools but is comparatively complex.
Customer Support and Education:
Freetrade and Hargreaves Lansdown provide customer support through phone, email, and live chat. Additionally, Hargreaves Lansdown offers a network of financial advisers who can give tailored advice and support. Both companies have educational resources and tools to help users learn more about investing.
Security and Regulation:
Both Freetrade and Hargreaves Lansdown prioritize security and data protection and are regulated by the UK's Financial Conduct Authority (FCA). Freetrade uses a custodian service to store customers' investments, whereas Hargreaves Lansdown has its own platform and investment products.
Conclusion:
To sum up, Freetrade and Hargreaves Lansdown are both popular investment platforms in the UK, but they have unique features that set them apart. Freetrade is well-known for its straightforward approach, affordable fees, and emphasis on UK and European stocks and ETFs. Meanwhile, Hargreaves Lansdown provides a broader selection of investment choices, sophisticated research tools and guidance, and entry to global markets. Both Freetrade and Hargreaves Lansdown are similar in terms of having user-friendly apps, customer support, and educational resources and being regulated by the FCA with high-security standards. However, the choice between them depends on the investor's personal requirements and preferences. Therefore, comparing the fees, investment options, user experience, and customer support is advisable before deciding which platform to choose.
You may be interested in: