According to a recent report by Ripple global financial leaders are increasingly optimistic about the prospects of cryptocurrencies . Despite challenges and negative headlines over 90% of these leaders believe that cryptocurrencies will have a significant impact on business and society in the next three years . Their long-term confidence in the industry remains strong, undeterred by the actions of a few bad actors .
Crypto Integration and Exploration: Financial Leaders Embrace Crypto Solutions
Ripple's report highlights that 79% of financial leaders expect to integrate crypto solutions into their businesses . Moreover more than three-quarters of respondents express a desire to explore crypto-related technologies including non-fungible tokens (NFTs) and stablecoins in the coming years . Notably those with experience in using cryptocurrencies demonstrate higher confidence recognizing their potential to drive real business value both now and in the future .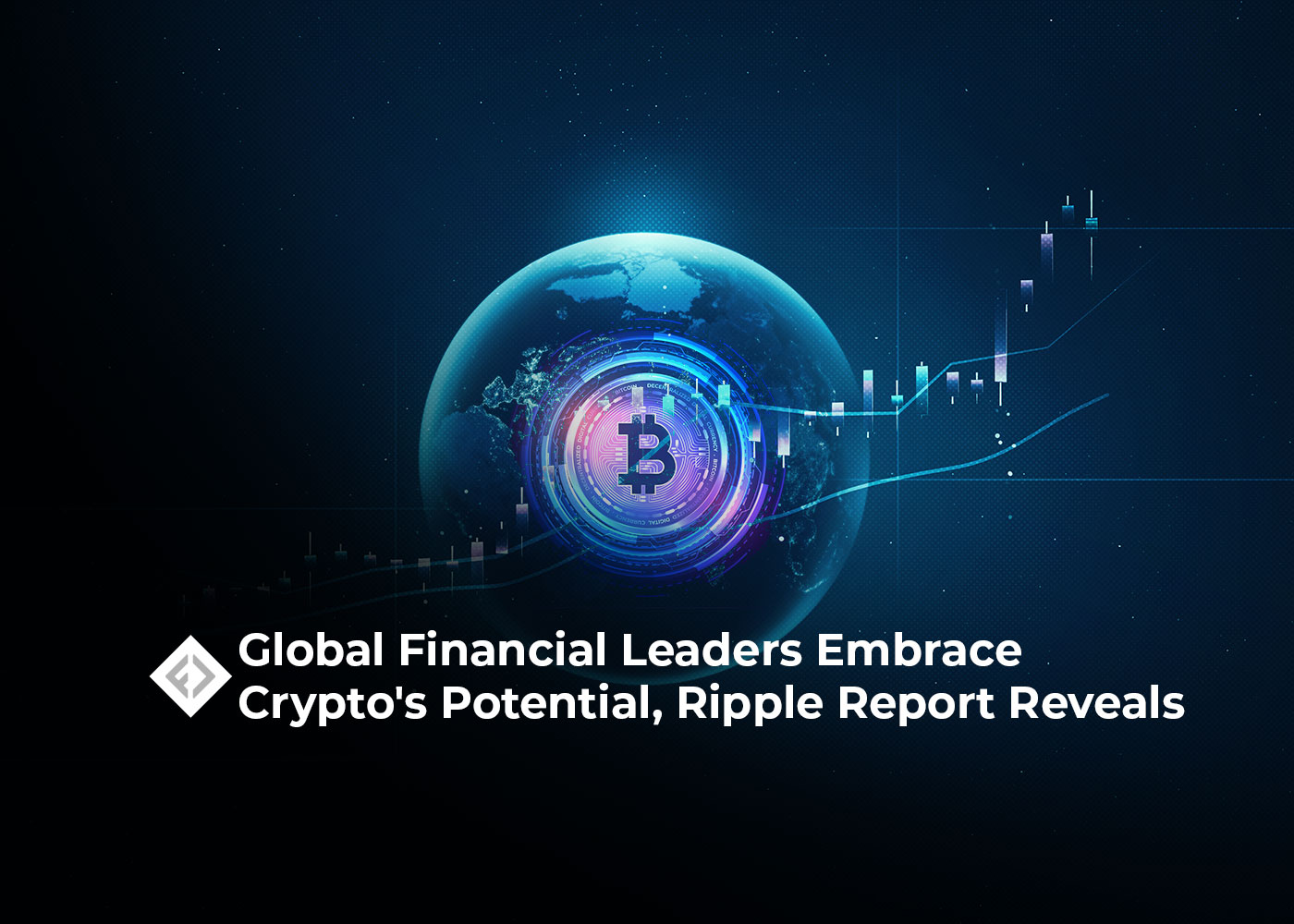 Crypto Payments and Value Propositions: Driving Adoption and Cost Savings
The report reveals that crypto payments are considered one of the most mature use cases for the technology . As per the study 44% of global financial leaders believe that the adoption of crypto assets will primarily be driven by payments . Additionally digital assets are seen as facilitators of payment acceptance .
Ripple's report further elaborates on the value propositions recognized by payment and treasury managers . More than half of global payment managers view payment acceleration as the primary benefit of integrating crypto into cross-border payments while 50% of global treasury managers see cost savings as a significant advantage .
Diverse Perspectives: Crypto as a Threat and an Economic Solution
The outlook on crypto assets varies worldwide . While some argue that cryptocurrencies pose a threat to financial stability others view the industry as a powerful weapon against recession particularly in countries like Germany .
The Ripple report highlights the growing confidence and enthusiasm among global finance leaders regarding cryptocurrencies . Their recognition of the potential impact and value of crypto solutions coupled with a focus on crypto payments and exploration of related technologies reflects an industry poised for growth and innovation .
You may be interested in:
Multifamily Real Estate Underwriting: Essential Steps for Beginners
The Secret Of Succesful NFT Marketing: Storytelling
According to JPMorgan's CEO, The Banking Situation Will be Worse