The demand for cryptocurrency brokers has been on the rise as more people look to invest in the cryptocurrency market. A crypto broker is a professional who helps clients buy and sell cryptocurrencies. They act as intermediaries between buyers and sellers, providing valuable insights and advice on market trends, risks, and potential opportunities. One of the key benefits of becoming a crypto broker is the potential to earn significant profits in a rapidly growing industry. Additionally, becoming a crypto broker can provide individuals with the flexibility to work remotely and manage their own schedules. With the increasing popularity of cryptocurrencies, the demand for knowledgeable and experienced crypto brokers is expected to continue to grow in the coming years.
Education and Experience
To become a successful crypto broker, it's essential to have a solid educational background in finance, economics, or computer science. This knowledge will help brokers understand the complexities of the cryptocurrency market, including how it operates and how to make informed trading decisions. In addition to formal education, experience in the financial industry, particularly in trading or investment banking, can also be beneficial. However, it's also crucial for brokers to stay up to date with the latest trends and regulations in the rapidly evolving cryptocurrency industry. This includes keeping track of market developments, monitoring regulatory changes, and adapting to new technologies and platforms as they emerge.
Legal and Regulatory Requirements
Becoming a crypto broker involves complying with various legal and regulatory requirements, which can vary significantly depending on the jurisdiction in which the broker operates. In general, crypto brokers must register with the relevant regulatory bodies and obtain the necessary licenses to operate legally. The regulations can cover various areas, such as consumer protection, anti-money laundering (AML), and know-your-customer (KYC) requirements. Brokers must also stay up to date with any changes to the regulations, as non-compliance can result in significant financial and reputational damage to their business.
Business Model and Market Analysis
To become a crypto broker, education and experience in finance, economics, or computer science are beneficial, and keeping up with current industry trends and regulations is crucial. Legal and regulatory requirements vary depending on the jurisdiction, and different business models for crypto brokers include trading, consulting, and market-making. While the market potential for crypto brokerage is high, competition is also increasing in this industry.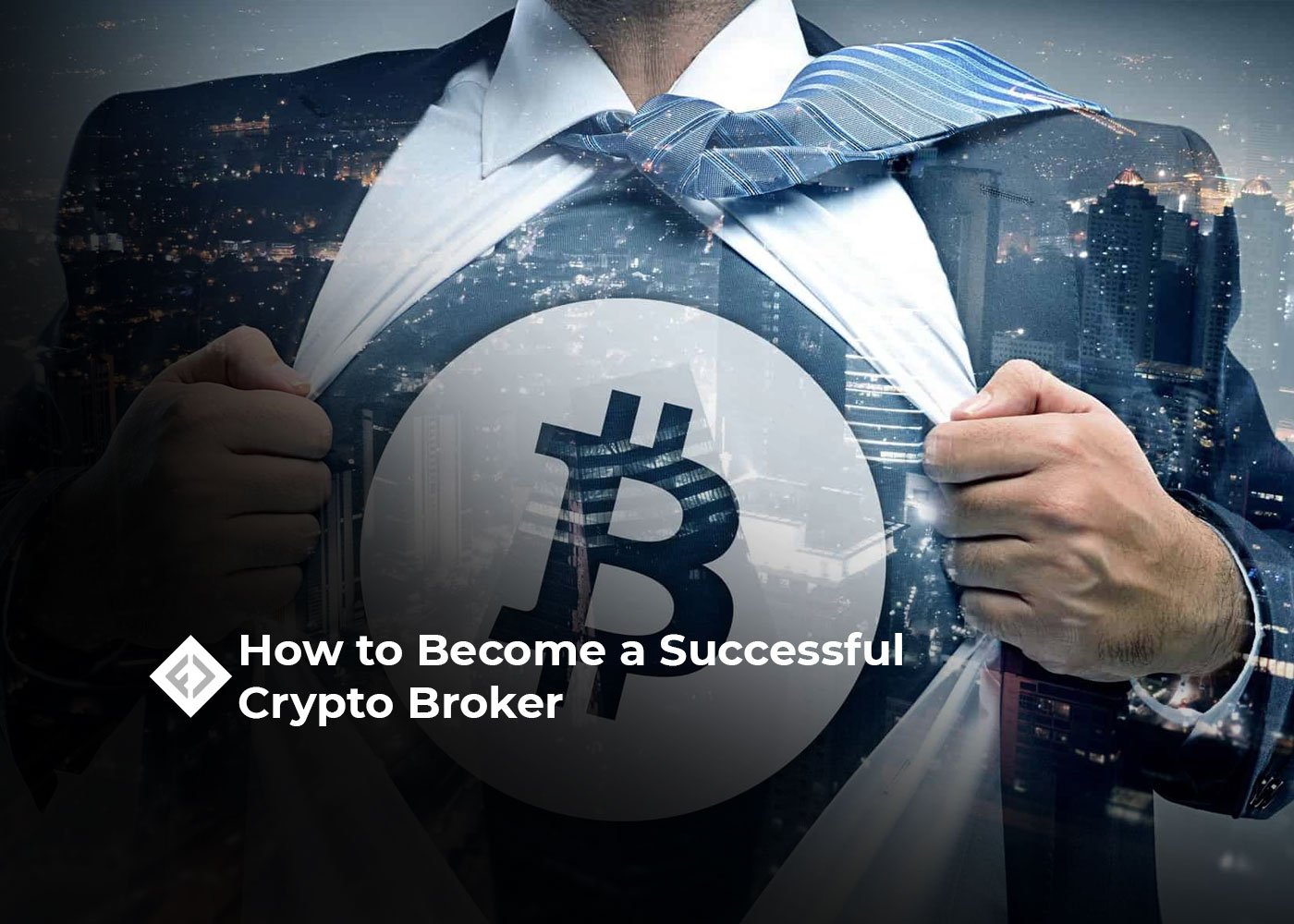 Technical Infrastructure and Tools
A successful crypto brokerage business requires a solid technical infrastructure that includes secure wallets, reliable trading platforms, and risk management tools. Security is paramount in the cryptocurrency industry, as breaches can lead to significant losses for customers and businesses alike. To establish trust with customers, a crypto broker must prioritize the security of their technical systems and employ industry-standard encryption methods. In addition to security, reliability is also crucial to ensure smooth trading operations and minimize downtime. Implementing a robust technical infrastructure can help crypto brokers establish credibility and attract customers.
Marketing and Customer Acquisition
Marketing and customer acquisition are critical for a successful crypto brokerage business. In addition to traditional marketing techniques such as social media and SEO, referral programs can be effective in attracting new clients. However, building trust and credibility with clients is essential in the cryptocurrency industry, where scams and frauds are not uncommon. Providing transparent information about the company, its team, and its services, as well as implementing strong security measures, can help build trust with clients and establish a positive reputation in the market.
Becoming a successful crypto broker involves several key steps and considerations, including obtaining the necessary education and experience, complying with legal and regulatory requirements, building a robust technical infrastructure, and implementing effective marketing strategies. It's essential to prioritize security and reliability to gain trust and credibility with clients in the cryptocurrency industry. Best practices for building and growing a cryptocurrency brokerage business include staying up to date on industry trends and regulations, offering a range of services, and using social media and referral programs to acquire clients. Despite the challenges and competition in the industry, the evolving crypto landscape presents significant opportunities for entrepreneurs to build successful and profitable businesses.
You may be interested in: