This article will analyze the INJ coin according to coinmarketcap data. First, we will discuss the INJ coin and its projects and make technical and graphic analyses. The analysis we will do in the weekly period will help the investors to take risks and manage their portfolios.
What is INJ Coin?
INJ is the native cryptocurrency of Injective Protocol, a decentralized exchange (DEX) platform built on the Ethereum blockchain. Injective Protocol aims to create a more efficient, decentralized, and secure exchange system that can handle spot and derivatives trading. INJ is used as the governance token of the platform, allowing token holders to vote on important decisions related to the Protocol's development.
What are the projects of INJ?
Some of the projects of INJ coin include:
Decentralized Spot Exchange: Injective Protocol offers a decentralized spot exchange that enables users to trade cryptocurrencies without intermediaries.
Decentralized Futures Trading: The platform also offers decentralized futures trading for various cryptocurrencies, allowing traders to hedge their positions and manage risks.
Liquidity Pools: Injective Protocol has a feature called Liquidity Pools, which allows users to add liquidity to the exchange and earn rewards in return.
Margin Trading: The platform also offers margin trading with up to 20x leverage, allowing traders to amplify their profits.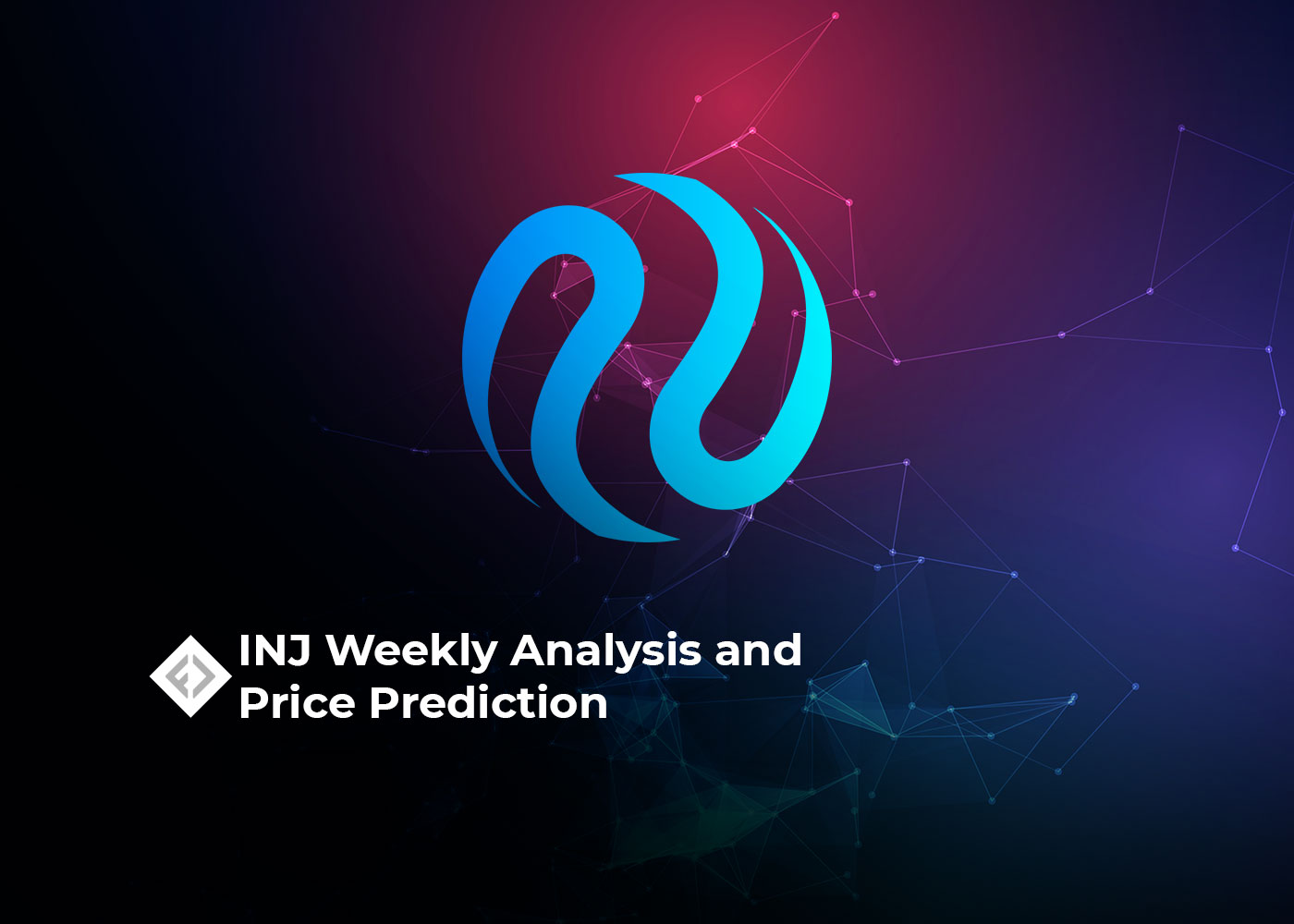 Factors Influencing INJ Price
The price of INJ coin is influenced by a variety of factors, including:
Market Sentiment: The overall sentiment of the cryptocurrency market can affect the price of INJ coins, as with any other cryptocurrency.
Adoption and Use Cases: The more people use Injective Protocol and its services, the more demand for INJ coin, which could increase its price.
Competition: The level of competition from other DEX platforms can also affect the price of INJ coins.
Network Activity: The activity level on the Injective Protocol network, such as the number of transactions and the amount of liquidity, can affect the price of INJ coins.
Development Progress: The progress of development on the platform, such as the release of new features or partnerships, can also impact the price of INJ coins.
INJ COİN TECHNICAL ANALYSIS
INJ, which started at $0.18, made its rise by almost 14000%, ending at $25.30 in May 2021 and entering a downtrend, declining 95% from $25.30 to $1.18. INJ, which has gained 365% value with the purchases in the market since the beginning of 2023, is currently trading at $ 5,662. According to coinmarketcap data, INJ, which has a size of $453,031,518, has had a volume of $46,380,863 in the last twenty-four hours.
INJ Chart Analysis
INJ rose by 14000 in value from $ 0.8 to $ 25.30 in 2021 and decreased almost 95% to $ 1.18 in 2022. INJ, which has significantly increased in 2023, is traded at $ 5,662. As of this week, INJ, trading close to the resistance zone, could target $10.05. In the case of selling pressure in the market, pullbacks can be up to $ 2,594.
This article does not contain investment advice or recommendations. Every investment and trading move involves risk, and readers should conduct their research when deciding. This article does not include investment advice or suggestions. Every investment and trading move involves risk, and readers should perform their analysis when determining.
You may be interested in: