Pursuing a co-signed mortgage when one spouse is unemployed can be a daunting task. However, familiarizing yourself with your options and understanding the prerequisites for joint mortgage applications will enable you to make the best decision for your unique situation.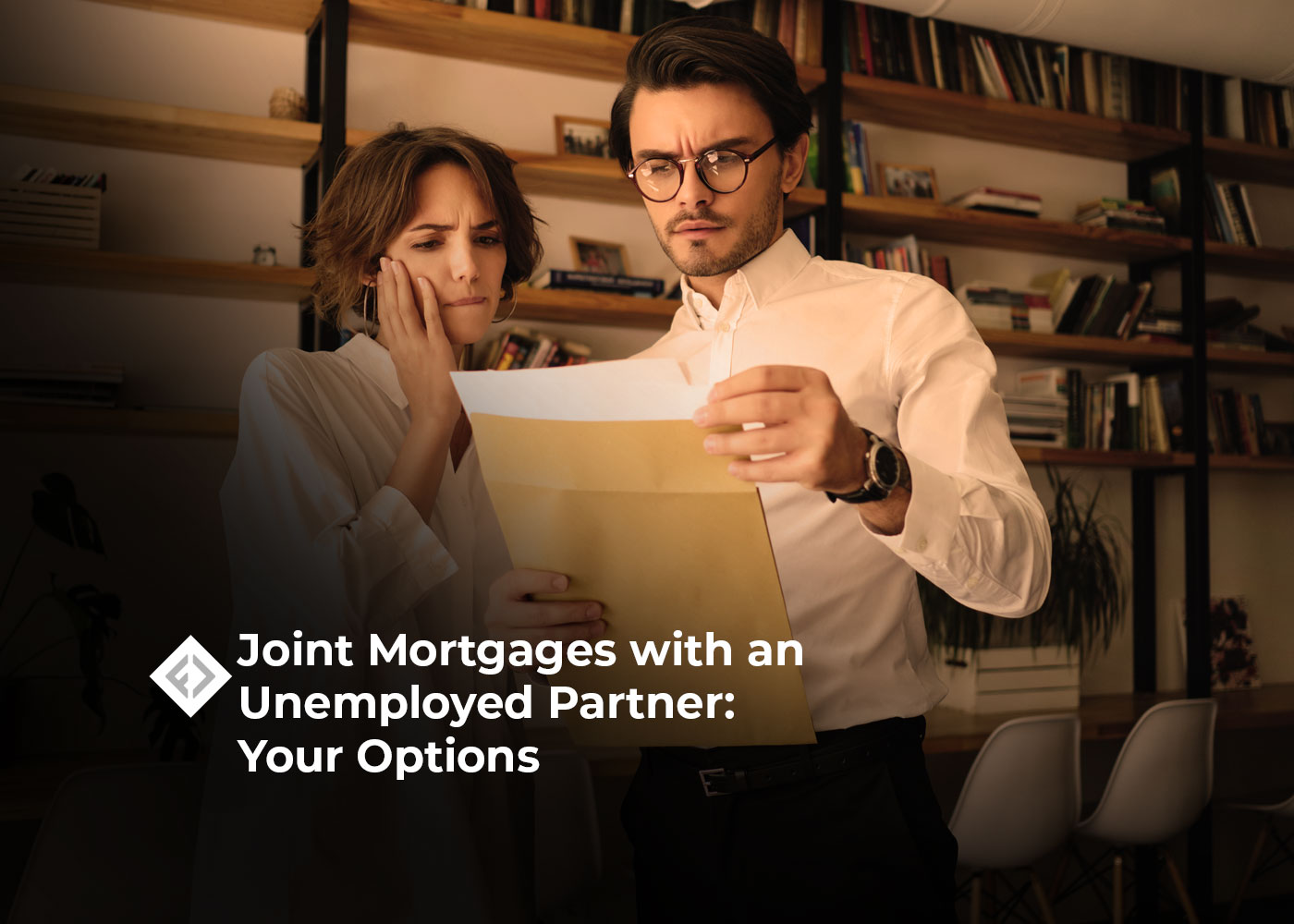 What Is A Joint Mortgage?
More important than understanding this topic is understanding joint liability. It would be more accurate to summarize it as follows. It is the responsibility of the parties to be jointly liable for the payment of any debt.
Joint mortgages can be defined as home loans taken out by two or more people, usually a couple or friends. Both parties are equally responsible for repaying the mortgage. This means that their income and credit history are taken into account during the application process. Joint mortgages can be an excellent way for individuals to enter the housing market and share the financial responsibilities of owning a home.
Lenders typically consider several factors when evaluating joint mortgage applications, including income, credit history and employment status. While having an unemployed partner can complicate the process, it is important to remember that there are still alternatives available.
Exploring Joint Mortgage Options with an Unemployed Partner
It can be difficult to apply for a co-signed mortgage when your spouse is unemployed, but a few options can help you get mortgage approval:
Individual Application
One possibility is to apply for a mortgage as the sole applicant, relying solely on your income and credit history. This can be a viable option if you have a stable income and a good credit score, but it means that your spouse will not have any ownership of the property.
Mortgage With Guarantor
Another option is to apply for a mortgage with a guarantor who agrees to be responsible for the mortgage payments in case you or your spouse cannot pay. This can be a viable option if you have a family member or friend willing to serve as a guarantor, but it carries some risks.
Help to Buy Program
The Help to Buy program is a government initiative aimed at helping first-time homebuyers enter the real estate market. The program provides an equity loan that can increase your deposit and reduce the amount you need to borrow. As the loan is based solely on your income, this can be an attractive option for co-signing mortgage applications with an unemployed spouse.
Eligibility and Application Steps
To qualify for a co-signed mortgage with an unemployed partner, you must meet certain criteria, including income requirements and credit history checks. It is crucial to submit a solid application that includes proof of income and employment, as well as other required documents.
When applying for a co-signed mortgage, carefully consider all your options and consult a professional if necessary. The application process can be complicated, but with the right guidance, you can make an educated decision that suits your unique situation.
Evaluating Other Borrowing Options
If a co-signed mortgage is not suitable for you, there are other loan options to explore, such as secured loans and personal loans. While these alternatives are more costly than a traditional mortgage, they may be suitable for those with lower incomes or an unemployed spouse.
Getting a co-signed mortgage with an unemployed spouse can be difficult. It is important to note that there are options available to help you get a mortgage. By understanding your options and seeking expert advice, you can make an educated decision based on your specific situation. You can opt for an individual application, a guaranteed mortgage or the Help to Buy program. This means that embarking on the journey to home ownership can be an extremely satisfying experience.
It may be better to speak to a bank or financial institution for more detailed information and to check the conditions. It is important to note that there are often misleading titles and content on the internet.
You may be interested in: