During a panel discussion with members of the American legislature in Washington DC Microsoft President Brad Smith emphasized the need for proactive steps from governments and increased responsibility from companies in light of the rapid progress in artificial intelligence (AI) development . Smith called for regulations to mitigate the potential risks associated with AI and highlighted the importance of a comprehensive legal and regulatory framework .
Brad Smith Proposes Regulations to Mitigate Risks of AI Development
Smith outlined several key proposals aimed at addressing the harmful consequences of AI advancement . He advocated for the implementation of safety brakes for AI systems controlling critical infrastructure to ensure their safe operation . Additionally he stressed the necessity of a robust legal and regulatory framework that covers various aspects of artificial intelligence development . By imposing necessary regulations Smith believes that the risks associated with privacy breaches, automation-related job losses and the proliferation of deep fake videos containing misleading information and scams can be mitigated .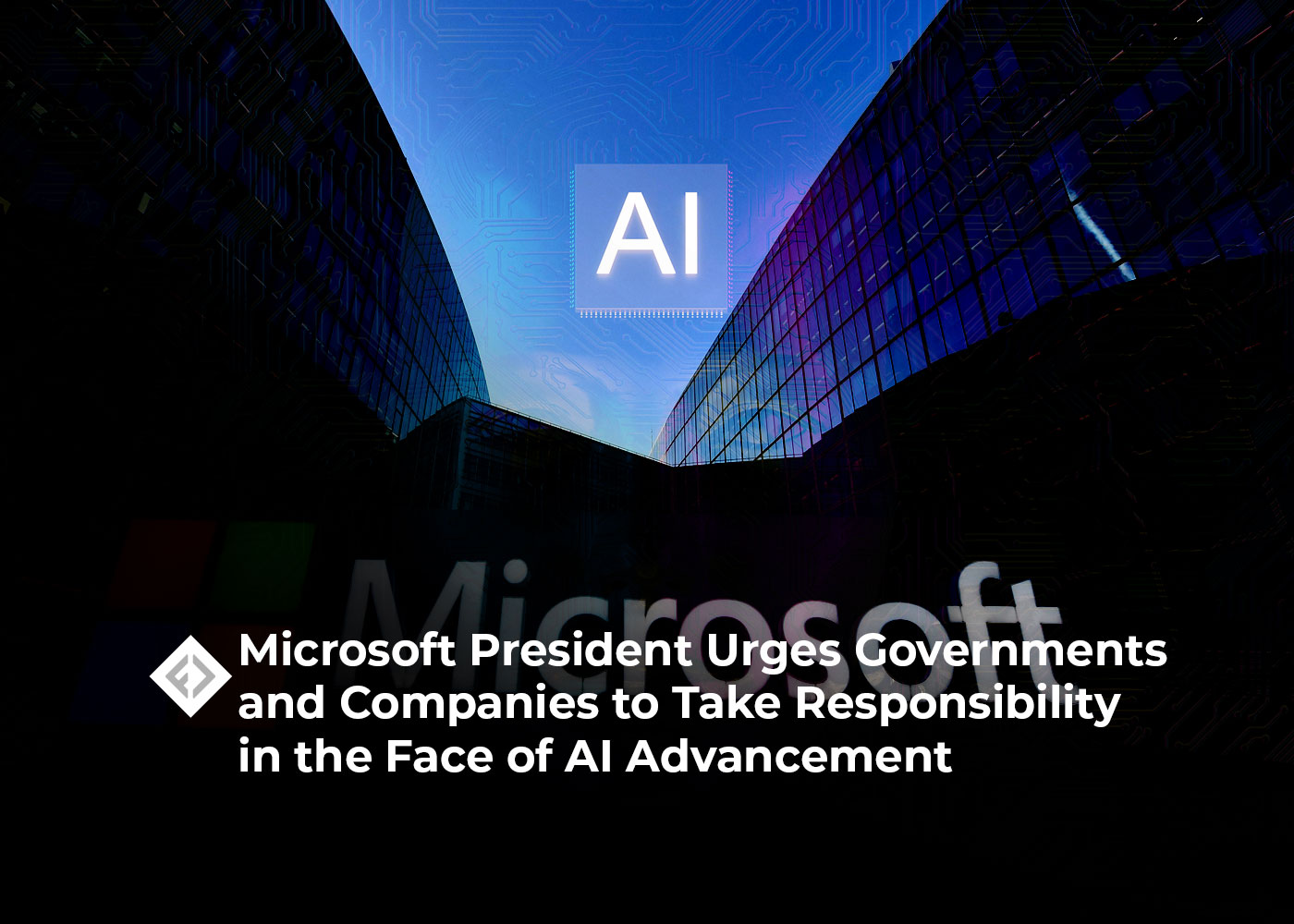 Collaborative Approach Needed to Address Consequences of Rapid AI Progress
While acknowledging the role of governments in regulating AI Smith emphasized that the responsibility should not rest solely on them . He urged companies to actively work towards mitigating the risks of AI development and expressed Microsoft's commitment to adopting its own security measures for AI technologies even in the absence of government mandates . Smith stressed the need for a collaborative approach involving both governments and industry leaders to effectively address the consequences arising from the rapid advancement of AI .
Growing Support for Regulatory Oversight in the AI Sector
The call for regulatory oversight in the AI sector is gaining momentum . OpenAI's founder and CEO, Sam Altman recently testified before Congress and he proposed the creation of a federal regulatory agency that licenses AI companies . Smith endorsed Altman's idea suggesting that high-risk AI services and development should only be conducted in licensed AI data centers . This growing support for regulatory measures highlights the recognition within the industry of the need for careful oversight and responsible practices to harness the potential of artificial intelligence while minimizing its potential risks . As the discussion around AI regulation intensifies the importance of collaborative efforts between governments, industry leaders and other stakeholders becomes increasingly evident in shaping a safe and ethical AI landscape .
You may be interested in:
Big Development in Tether: Decisions on the Future of USDT Announced
Finimize Review: Your Gateway to Financial Empowerment
Whales Shift Focus to Stablecoins, Signaling Expectations of Market Volatility