In this article, we will do the technical and fundamental analysis of the MIX coin according to the information we received from the website www.coinmarketcap.com. What is the MIX coin in our article? You will find the answer to the questions of their projects, on which stock exchange, and with which currency pairs they are traded. The analyses we will make in weekly periods will help coin investors anticipate opportunities and risks and develop an investment strategy accordingly.
What is MixMarvel (MIX)Coin?
MixMarvel (MIX) is a cryptocurrency that powers the MixMarvel platform. The platform is designed to be a decentralized gaming ecosystem that allows developers and gamers to interact trustless. MIX coin serves as the primary currency within this ecosystem, providing users access to various features and services such as game item purchases, staking rewards, and more. MixMarvel aims to create an innovative blockchain-based gaming experience that leverages the benefits of decentralization while still offering fun and engaging gameplay for users.
Projects:
MixMarvel has several projects that are currently in development or already launched on its platform, including:
HyperDragons: A blockchain-based game where players can collect and trade digital dragons.

Ground Hunter: A multiplayer shooting game that allows users to earn MIX tokens by competing against other players.

MixMarvel Wallet: A secure wallet for storing and managing cryptocurrency assets, including MIX tokens.

MixDAO: A decentralized autonomous organization (DAO) that allows token holders to participate in governance decisions related to the MixMarvel ecosystem.

GameFi Launchpad: An incubator program for gaming projects seeking funding and support from the MixMarvel community.
These projects demonstrate the diverse range of use cases for the MIX token within the MixMarvel ecosystem and its potential to drive innovation in gaming and blockchain technology more broadly.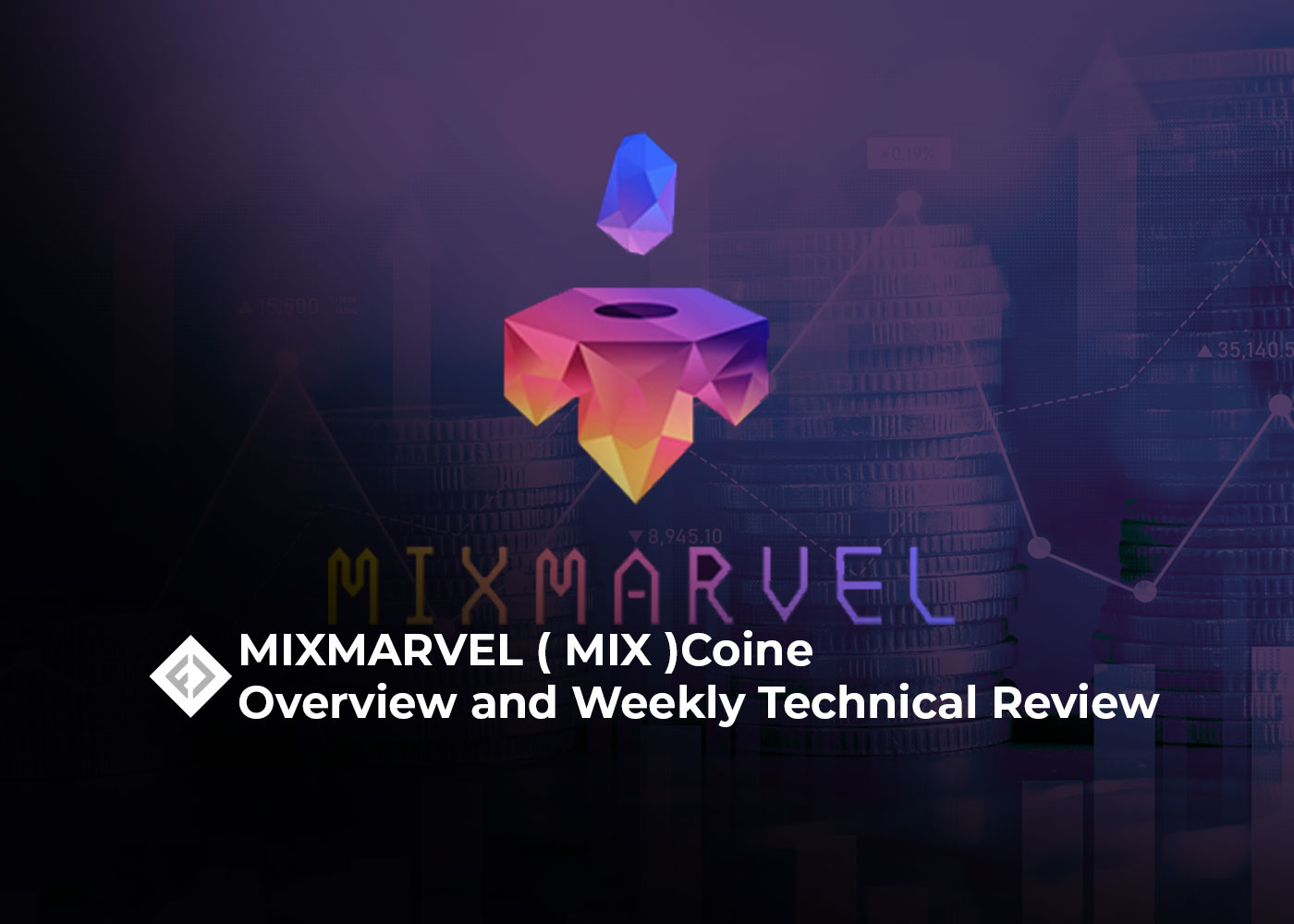 Factors affecting price: 
Like all cryptocurrencies, the price of MixMarvel (MIX) coin is subject to a variety of factors that can influence its value. Some of these factors include:
Market demand: The level of interest from buyers and sellers in purchasing or selling MIX coins on cryptocurrency exchanges can impact the price.
Adoption by developers and gamers: As more game developers create games on the MixMarvel platform and more gamers use MIX tokens to purchase items within those games, it could drive up demand for the token.
Competition with other gaming platforms: MixMarvel competes with other blockchain-based gaming platforms such as Enjin and Decentraland, so any developments or news related to these competitors could also affect the price.
Regulatory environment: Changes in regulations related to cryptocurrencies or blockchain technology in general could have an impact on investor sentiment towards MIX coins.
Technology developments: Any advancements made by MixMarvel's development team that improve performance, security, or scalability may increase confidence among investors, which would likely lead to an increase in demand for MIX tokens, therefore driving up its price.
It's important to note that cryptocurrency prices are highly volatile and unpredictable due to various external influences; hence investing should be done after careful consideration based on one's personal financial situation and investment goals.
Where can I buy MixMarvel (MIX)?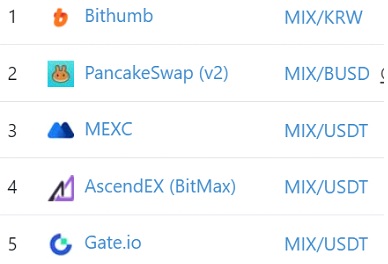 MixMarvel (MIX) baseline assessment :
The MixMarvel(MIX) coin circulating supply with a market cap of $ 8.771.317 is 5.143.070.000 units, and its total supply is 10.000.000.000, fully diluted valuation of $$17.054.632
What is the high point of the price for MixMarvel (MIX)?
MixMarvel's (MIX) highest price is $0,014809, recorded on February 07, 2022 (more than one year). The current price is %-89.50 lower than the all-time high.
What is the low point of the price for MixMarvel (MIX)?
MixMarvel's (MIX) lowest price was recorded as $0.001523 on June 05, 2023.
MixMarvel (MIX) Coin Technical Outlook:
The MIX coin, which started to decrease from the Ath value it saw on February 07, 2022, was traded at $ 0.001953 on June 14, 2023. Moving within the weekly bearish channel, the MIX coin has supported the middle channel band. If the weekly $0.001685 level is broken, it will want to go down to the channel lower band at $0.001015. To say that the market structure has changed, the Lower Highs seen on the chart must be surpassed with a volume of $0.004931.
While our support area is $0.001567, sequential resistances on possible rises are $0.002222-
0.003835$ – 0.006104$ values ​​should be followed.
Investment information, comments, and recommendations contained herein are not within the scope of investment consultancy. The content, comments, and recommendations herein are not guiding but general. These recommendations may not suit your financial situation and risk and return preferences. Therefore, making an investment decision based solely on the information herein may not yield results that meet your expectations.
You may be interested in: