This article will analyze the SFP coin according to www.coinmarketcap.com data. First, we will discuss the SFP coin and its projects and make technical and graphic analyses. The analysis we will do in the weekly period will help the investors to take risks and manage their portfolios.
What is SFP Coin?
SFP is a cryptocurrency that powers the Celer Network, a layer-2 scaling platform for Ethereum that aims to improve the speed and scalability of decentralized applications (dApps). The SFP coin is used to pay transaction fees on the Celer Network and to incentivize network participants to provide services and liquidity.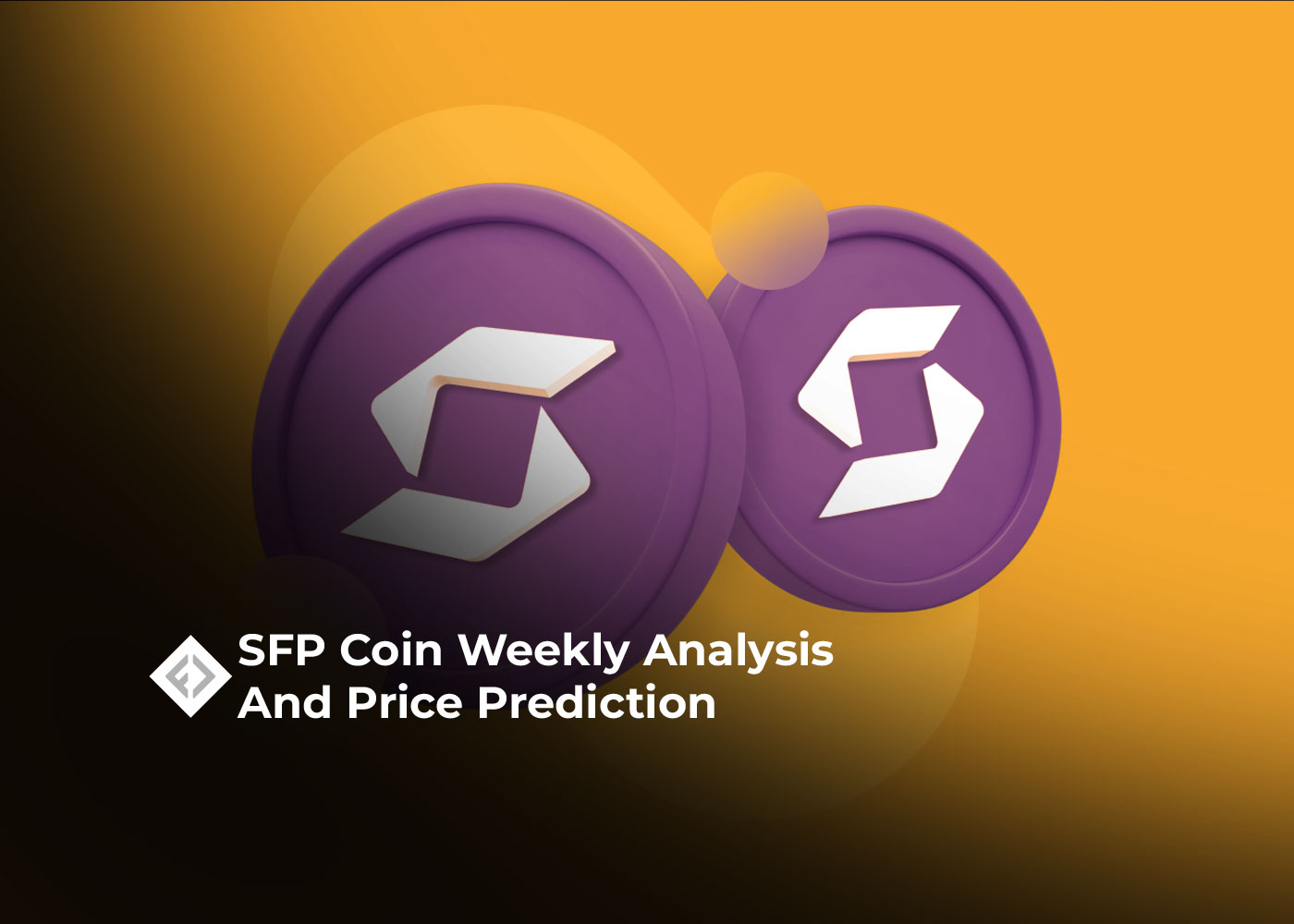 What are the projects of SFP?
The primary purpose of the SFP token is to incentivize users to use the SafePal wallet and participate in the SafePal ecosystem. Some of the projects associated with SFP include:
SafePal Wallet: The SafePal hardware wallet is the main project associated with SFP. It is designed to be a secure and easy-to-use cryptocurrency wallet that allows users to store their crypto assets offline.
SafePal Swap: SafePal Swap is a decentralized exchange that allows users to swap various cryptocurrencies directly from their SafePal wallet. This feature is designed to be fast, easy, and secure.
SafePal Staking: SFP holders can stake their tokens on the SafePal platform to earn rewards. The staking process is designed to be simple and user-friendly.
Factors Influencing SFP Price
Factors that can influence the price of SFP include:
Market Demand: Like other cryptocurrencies, SFP costs are subject to market demand. If there is high demand for SFP, the price may rise, and if there is low demand, the price may fall.
Adoption: Adopting SafePal's ecosystem and the number of users utilizing SFP tokens can impact the token's price.
Competition: Competition from other similar projects or cryptocurrencies can impact the price of SFP.
Regulatory changes: Regulatory changes or restrictions in the cryptocurrency market can affect the price of SFP.
News and events: News and events related to the SafePal project or the cryptocurrency market can also impact the price of SFP.
Please note that the cryptocurrency market is highly volatile, and the factors influencing the price of any cryptocurrency can change over time. It's always recommended to conduct thorough research and consult with financial professionals before making any investment decisions.
SFP COİN TECHNICAL ANALYSIS
After seeing its historical high of $4.45 in February 2021, SFP dropped 94% in June 2022, down to $0.2657. Although it goes up to $ 0,7500 with the purchases in the market in 2023, it is currently trading at $ 0.4341. According to www.coinmarketcap.com data, SFP, which has a size of $159,825,463, has had a volume of $3,541,253 in the last twenty-four hours.
SFP Chart Analysis
SFP, which entered a downtrend after seeing its historical high value of $ 4.45 in 2021, decreased by 94% to $ 0.2657 in June 2022. The SFP, whose weekly chart we have analyzed, has followed a horizontal trend for a year. Generally, the horizontal trend following the downtrend is considered the preparation process before the uptrend. For the SFP, which is gaining strength before the uptrend, $0.3762 this week can be followed as a support zone and $0.6100 as a resistance zone.
This article does not certain investment advice or recommendations. Every investment and trading move involves risk, and readers should conduct their research when deciding. This article does not include investment advice or suggestions. Every investment and trading move involves risk, and readers should perform their analysis when determining.
You may be interested in:
Crypto Reinvesting 101: How to Grow Your Portfolio
Freetrade vs Hargreaves Lansdown: Which is Better?
Finimize Review: Your Gateway to Financial Empowerment