The Solana Foundation isn't buying into the SEC's claim that the SOL token is an unregistered security . In response to the recent lawsuit slapped on crypto exchanges Binance US and Coinbase by the SEC the Solana Foundation fired back with a statement that questions the regulatory body's classification . According to the foundation SOL is the native token of the decentralized Solana blockchain which relies on community participation and open source development.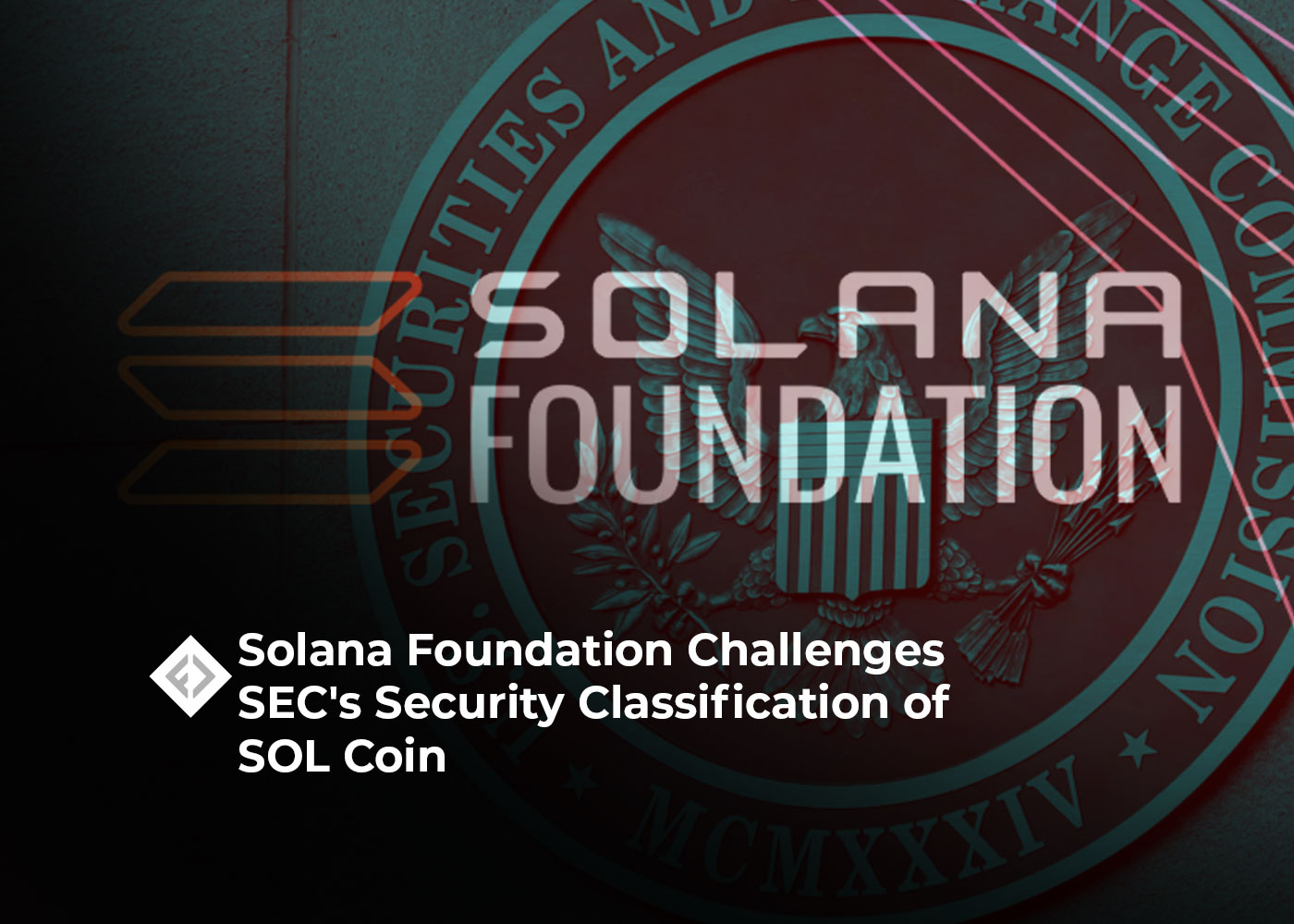 SOL Coin Comment
Despite all the regulatory drama and the rollercoaster ride of the market developers and members of the Solana community seem to be shrugging off the security label attached to SOL . At the recent Solana hacker house event in New York one developer coolly remarked that it doesn't really matter whether SOL is a security or not for those building on Solana . They're more focused on advancing the technology and fostering innovation regardless of regulatory fuss.
Solana once seen as a strong Ethereum competitor but facing a dip in institutional support lately has managed to hold its ground thanks to its lightning fast transactions and low fees . However the departure of investors has had a notable impact on the network's value which has only been compounded by the SEC's involvement.
Market Impact on SOL Coin
The ongoing market turbulence has certainly taken its toll on SOL Coin leading to a decrease in its value . While Bitcoin's price remains relatively stable altcoins including SOL Coin have experienced significant sell offs in the past 24 hours . SOL Coin took a tumble finding some support around the $18.5 mark . Although it managed to bounce back a bit it's still too early for investors to break out the party hats . There are concerns about Bitcoin potentially experiencing further drops in volume over the weekend which could further impact SOL Coin.
Experts suggest that if the selling spree continues SOL Coin could potentially sink down to $16.7 . On the flip side for the optimists the price needs to break the $20 barrier and turn the $19 level into a resistance point . As things stand the current safe zone hovers around $20.2 . In case of a recovery SOL Coin might test the $27 resistance level after surpassing the milestones of $22.44 and $24.35 . The strongest support level can be found around $15.
You may be interested in:
Block Earner Offers Secure Dollar and Gold Investments on the Blockchain
Whales Shift Focus to Stablecoins, Signaling Expectations of Market Volatility
Monarch Money vs. Mint | Which Budgeting Tool Is Right for You?